My lord.
Good thing Super Rugby is cancelled this weekend because there is a whole lot of motorsport to keep you glued to the couch.
The weather isn't also looking too good this weekend, (at least where I live anyway), so there's an excuse to stay indoors.
Anyway, here's your mostly weekly quick guide to it all.
Liam Lawson & Marcus Armstrong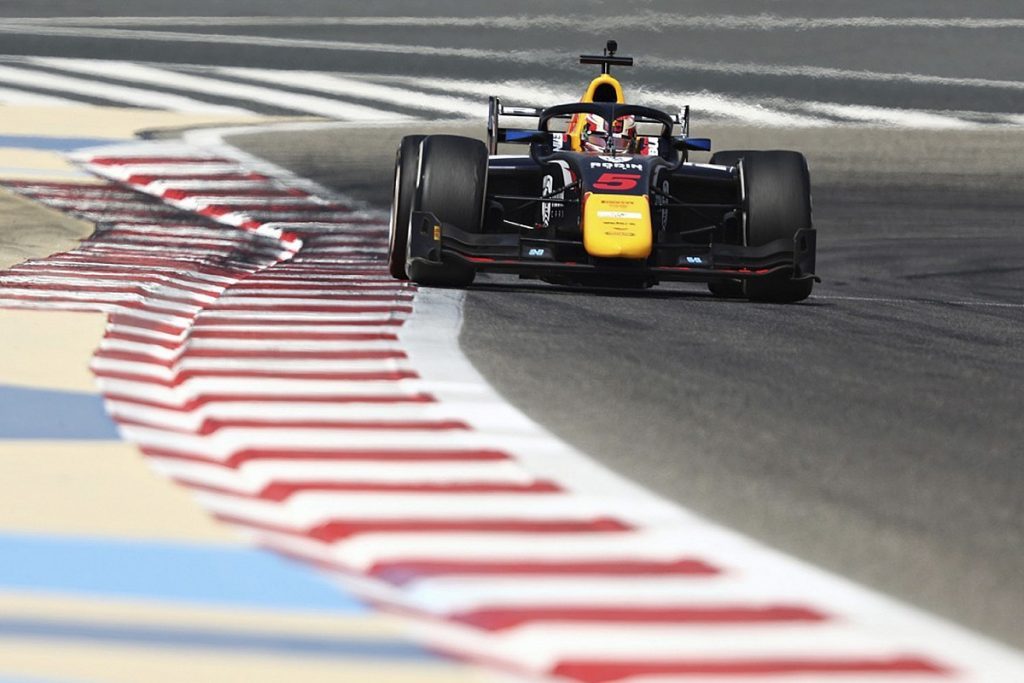 What: Formula 2
Where: Sakhir International Circuit, Bahrain
When: R1 SUN 5.40 am | R2 SUN 11.40 pm
How to follow: Spark Sport
Renew that Spark Sport subscription and be sure to follow our two aspiring Formula 1 drivers this season.
Liam Lawson is back for year two with a new team, jumping from Hitech to Carlin.
Testing times have been impressive, but it is only testing.
Lawson will only have to focus on F2 this year, too, rather than dovetailing that with DTM again.
Expect to see a few F1 practice appearances for the Kiwi too.
Armstrong has one more year of experience, with 2022 being his third F2 campaign.
He is also at a new team, replacing Lawson at Hitech GP.
No longer a member of the Ferrari Driver Academy, Armstrong has plenty to prove this season.
But a victory last year (should have been two, but I digress) has him excited about what's ahead. He now knows he can win. It's now a matter of doing it over and over.
Scott Dixon & Scott McLaughlin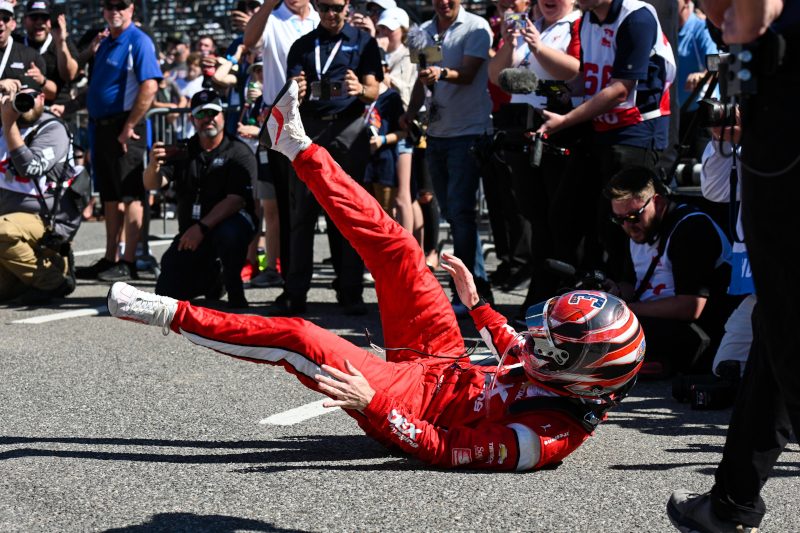 What: IndyCar
Where: Texas Motor Speedway, United States
When: Mon 6.40 am
How to follow: Sky Sport
Yeah, I used that photo.
A) It was pretty funny, and B) it reminds us New Zealand has a new IndyCar race winner.
Scott McLaughlin's victory in St Petersburg (Florida…geez people) is something he will never forget, and we won't either.
Now comes the big question, can he replicate that success? Is McLaughlin a genuine championship contender? Or was St Pete a one-off bit of luck?
Time will answer that. The good news is this weekend is at the circuit where he first cracked the IndyCar podium.
McLaughlin finished second at TMS last year. The only one ahead of him? None other than Scott Dixon.
Dixon is a beast at Texas. He's won here three times in the last four years.
One more this weekend will tie him with Mario Andretti as the second-winningest driver in IndyCar history.
Brendon Hartley & Nick Cassidy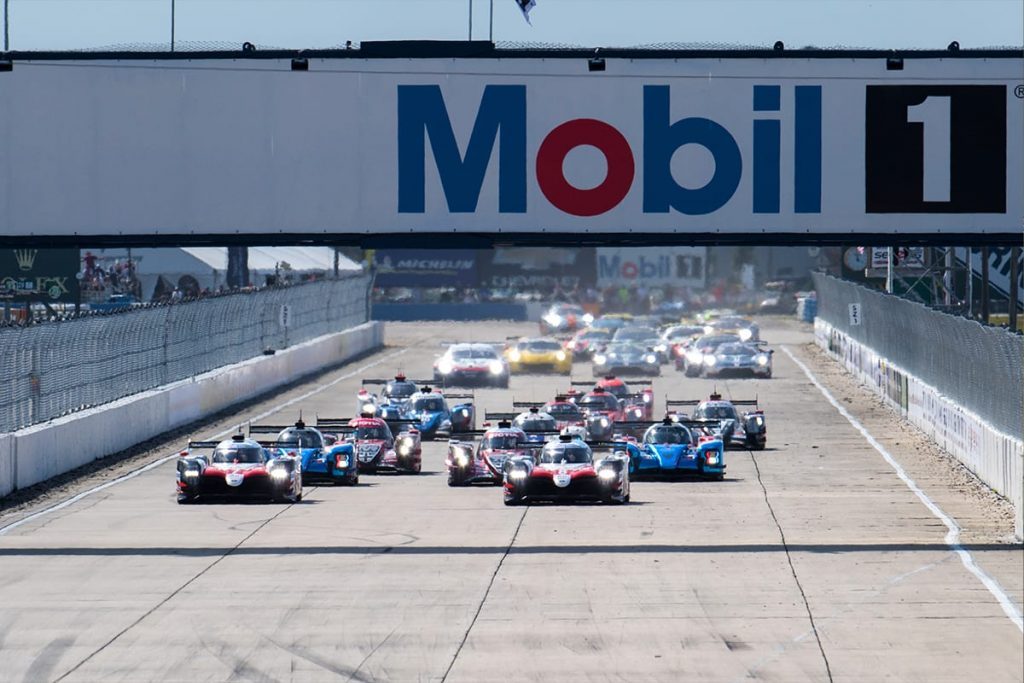 What: WEC
Where: Sebring, United States
When: Sat 5.00 am
How to follow: Sky Sport
Brendon Hartley chases a third World Endurance Championship title this year.
He remained with Toyota over the off-season, which makes sense given their dominance in the current hypercar era.
This year, Sebastien Buemi and Ryo Hirakawa join Hartley in the No.8 machine.
The season opener is a 1000-mile race around the bumpy Sebring circuit.
Toyota was not fast here in last week's preseason test. New Balance of Performance regulations means the GR010 Hybrids can't use their electric motor until they reach 190 km/h, a 70 km/h increase over last year.
It seems odd that instead of WEC encouraging other cars to catch up, they insist on constantly finding ways to slow Toyota down.
Either way, this weekend might be a painful one for the squad. Only one corner on the Sebring circuit is taken at more than 190 km/h, making the hybrid system redundant for everything but the straights.
Nick Cassidy is also set to make his WEC debut this weekend as part of AF Corse's GTE-Am line-up in a Ferrari 488.
Jaxon Evans was meant to be contesting a full round of this year's WEC season but appears to not have secured a drive so far.
Note the race is on Saturday, rather than Sunday.
Earl Bamber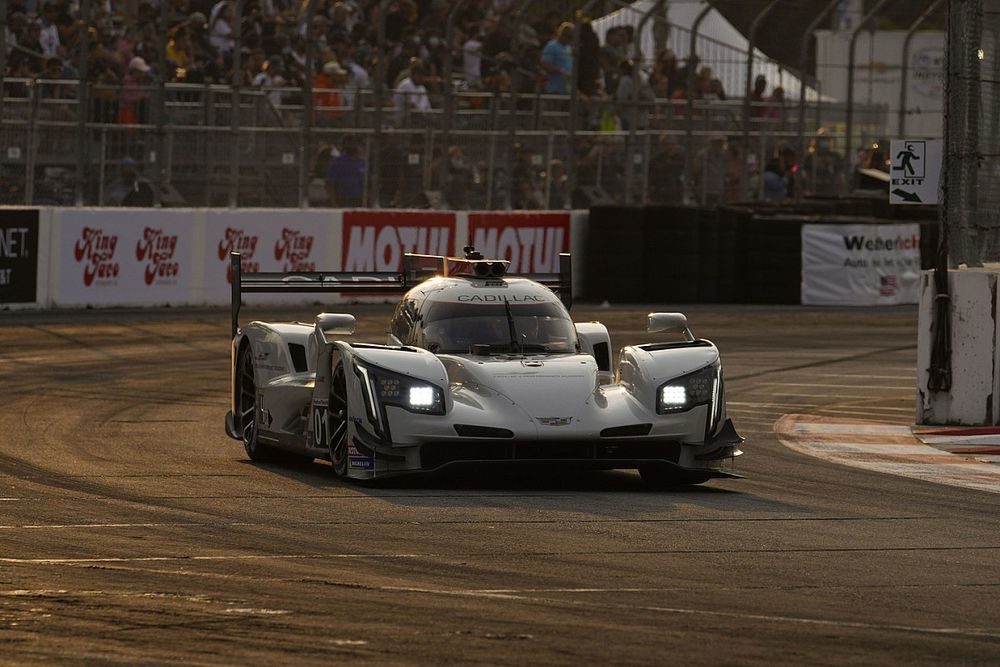 What: IMSA
Where: Sebring, United States
When: SUN 3.10 am
How to follow: Sky Sport
And this is why.
IMSA and WEC are giving us a sneaky look into the future for the two series with a crossover event.
Whereas WEC has a 1000-miler, IMSA gets 12 hours of action.
Earl Bamber's first full season with Chip Ganassi Racing and their DPi Cadillac got off to a shaky start in Daytona.
The Kiwi is sixth in the championship standings, but he has gone well at Sebring before.
He's finished third here three times with Porsche in the GTLM class.
Of course, IMSA is a team game, and Bamber will rely on co-drivers Neel Jani and Alex Lynn if he is to have a shot at victory.
Kevin Magnussen was meant to be in the car this weekend but received a call-up to return to F1 last week.
Similarly, Scott Dixon, who usually would race the second CGR Cadillac at this race, will be replaced by Ryan Hunter-Reay due to IndyCar clashes.
Shane van Gisbergen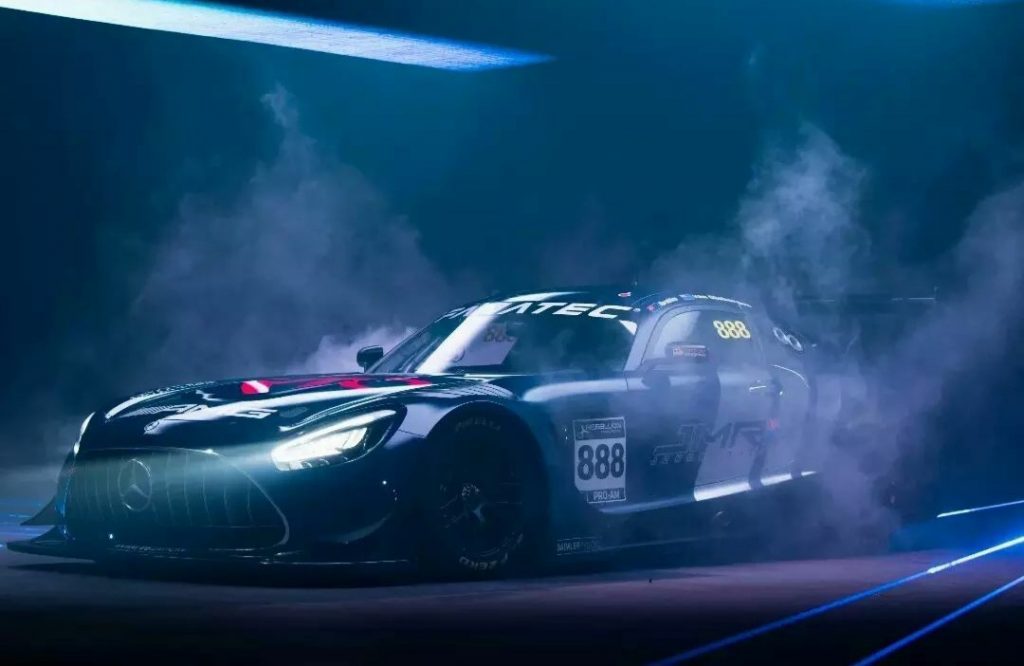 What: GT World Challenge Australia
Where: Phillip Island, Australia
When: R1 SAT 3.45 pm | R2 SUN 3.45 pm
How to follow: Motorsport.TV
Why do they call it GT World Challenge and then chuck on different regions at the end of the name?
Just call it GT Challenge Australia or something.
Oh well, it's still a cool series and one you should definitely watch. Plus, it's not at some ridiculous hour of the night or morning.
Van Gisbergen will be going against some of his Supercar foes in his Mercedes-AMG GT3 this weekend, including Chaz Mostert and David Reynolds.
Sharing the driver's seat with him is Prince Jefri Ibrahim. But I like his full name better – Tunku Abdul Rahman Hassanal Jeffri ibni Sultan Ibrahim.
This weekend, two one-hour races make up the first of six rounds this season.
Surprisingly, van Gisbergen has never won a Supercars race at Phillip Island. Qualifying races and virtual E-Sport stuff doesn't count.
You can also check out the full reveal of SVG's GT challenger on his social media accounts.
Kaleb Ngatoa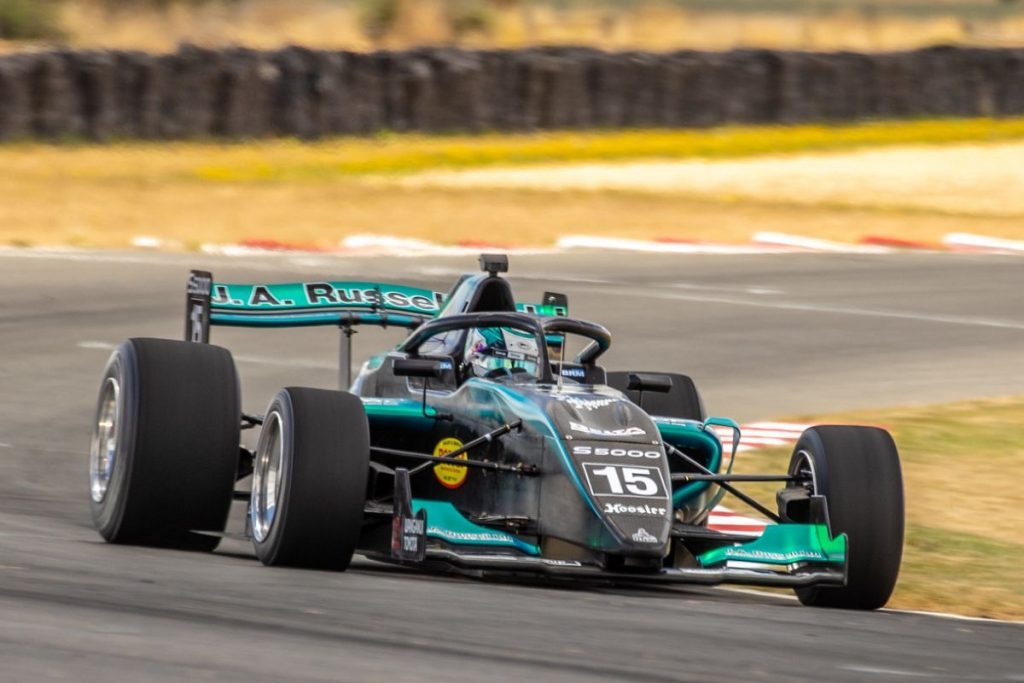 What: S5000
Where: Phillip Island, Australia
When: R1 SAT 2.00 pm | R2 SUN 5.30 pm | R3 SUN 5.30 pm
How to follow: Motorsport.TV
I always do these stories during class, cause class is boring, but there are so many Kiwis racing this weekend that class finished 20 minutes ago and I'm still going.
Kaleb Ngatoa returns to where his S5000 journey started.
Last year, he arrived just in time for qualifying before being thrust into one of the most ferocious single-seaters you can find down under.
Since then, Ngatoa has only grown and matured into a regular S5000 front runner.
The start to his 2022 championship didn't quite go as swimmingly as he would have liked, but that only fuels his drive to improve.
You can read Ngatoa's thoughts ahead of this weekend here.
Fabian Coulthard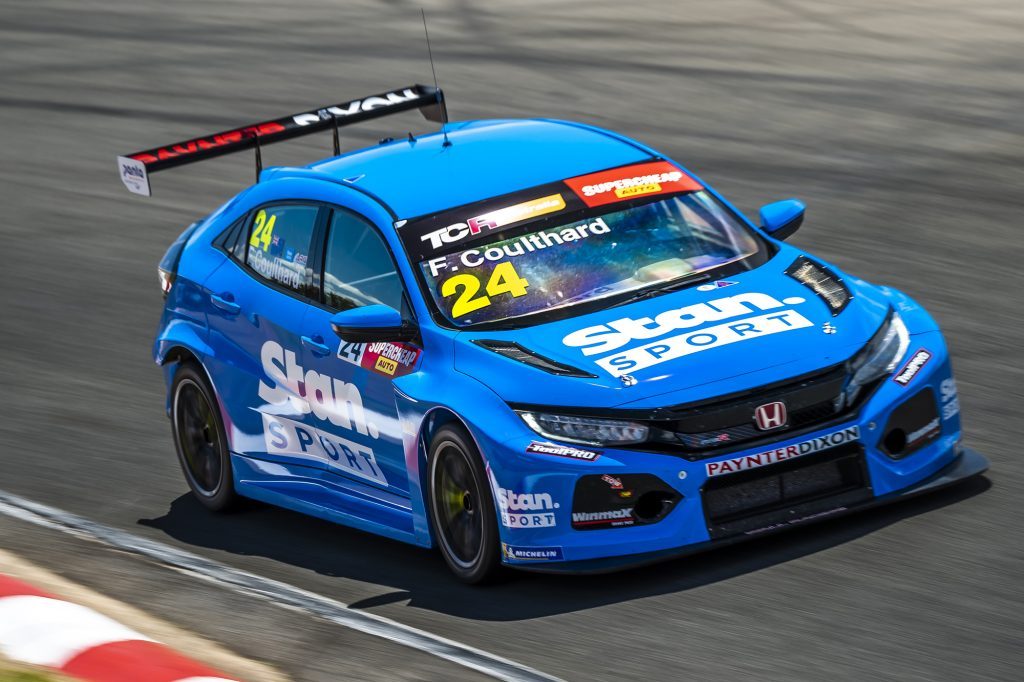 What: TCR Australia
Where: Phillip Island, Australia
When: R1 SAT 6.10 pm | R2 SUN 1.05 pm | R3 SUN 6.10 pm
How to follow: Motorsport.TV
It was neat to see Fabian Coulthard back racing after a tumultuous few months where he lost his Supercars seat through no fault of his own.
His TCR Australia debut last month in Tasmania was only meant to be a one-off. But his services will be called upon once again.
Coulthard knows Phillip Island like the back of his hand, and he's actually the most recent winner here in a Supercar. But his TCR experience is still just the one round.
He expected a tough outing at Symmons Plains but still came away with some solid finishes.
So, don't discount Fabs from popping up near the pointy end here or there this weekend.
You also can't miss him. His Honda Civic is doused in a bright blue paint scheme.
Right, now time for that satisfying closure of the million google tabs I have open.