Louis Sharp had to pinch himself when he learnt he was heading off to the United Kingdom later this year.
After all, the 14-year-old Christchurch native had just signed a deal to race with the Carlin Motorsport team for this year's British Formula 4 championship.
"It's all a dream come true," he said. "I'm excited to kick off my journey with Carlin, where the likes of Lando Norris and Daniel Ricciardo [once] raced."
Backing Sharp's UK venture is billionaire tech giant David Dicker.
Dicker, who owns Rodin Cars and makes Formula 1-inspired track day weapons, spotted Sharp's potential during a round of the South Island Formula Ford series in January.
Immediately, Dicker knew he had to help get Sharp overseas.
"[Louis'] talent is evident, as is his passion," Dicker said.
"I am happy to support young motorsport enthusiasts helping themselves to succeed."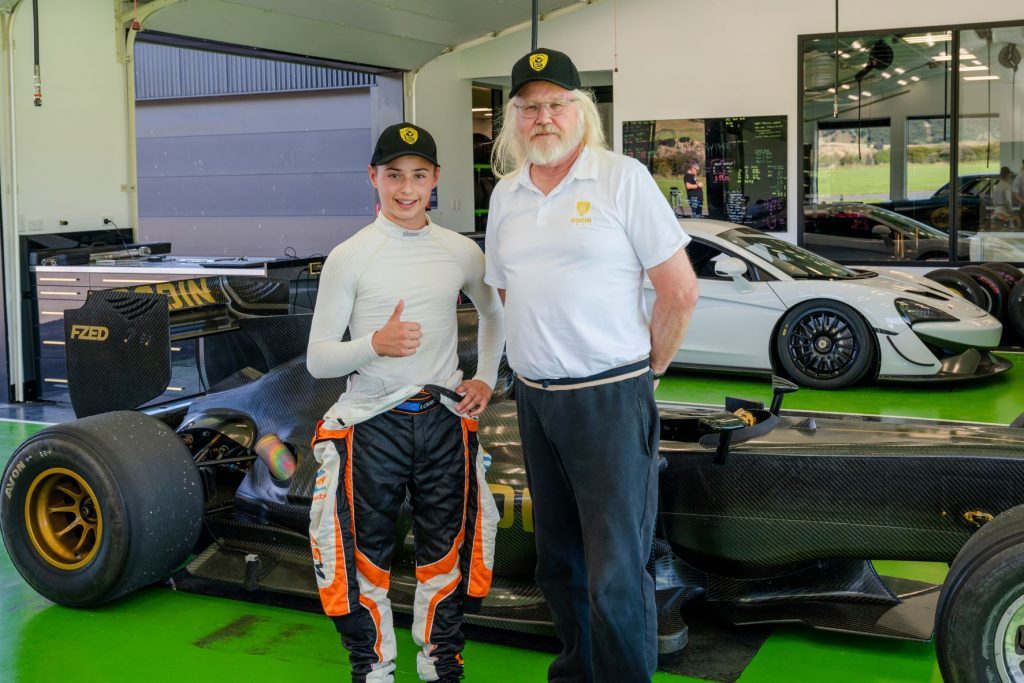 It wasn't the first time Sharp's speed had caught the eye of someone.
Two years ago, he was hand-picked by ex-Supercars full-timer Fabian Coulthard to be a student under his mentorship.
To this day, Coulthard says he has strong faith in Sharp to succeed beyond New Zealand.
"I've watched Louis' performances over the years, and he has impressed with not only his ability on the track but also his maturity," he said.
"I know Louis will get the job done wherever he races."
For Sharp, it means he is now one step closer to his life's dream.
"My goal is F1," he said.
"I know there is a lot of hard work required to make it but this support means I can concentrate on being the best I can be on the track."
Sharp will miss the first round at Donington Park purely because of his age.
Fortunately, he turns 15 before round two in May at Brand Hatch.