It's a fast car, the FZED.
Well, so we've been told it is a fast car.
Liam Lawson agrees the FZED is pretty quick, and given he has actually driven the NZ-built weapon, he must know what he is talking about.
As for how fast? Lawson reckons fast enough to demolish the Highlands Motorsport Park lap record.
And he'll, kinda, have a chance to do just that this weekend when he takes the F1-inspired single-seater for a spin during some lunchtime demonstration laps.
"If I get to open it up it'll definitely destroy the lap record," Lawson said.
"I don't know by how many seconds, that'll depend on how comfortable I'm fitted in the car and things like new tyres, but I think it'll be a significant amount quicker than [the current] record."
Lawson actually holds the existing lap record around the 4.1km Cromwell circuit.
He stopped the clock at 1.28.910 in 2019 during a Toyota Racing Series race.
That time is at serious risk of being annihilated in a car Lawson likens to a 2012 F1 screamer.
"I get to drive around my favourite track in a single-seater. It's awesome.
"It's going to look and sound as close to what most people see as Formula 1. It's very similar to a 2012 sort of Formula 1 car and sounds quite cool. I'm super excited to show everybody."
Whether any lap record will count or not, because Lawson is not doing a race, is irrelevant to the fact that the FZED is a seriously quick car.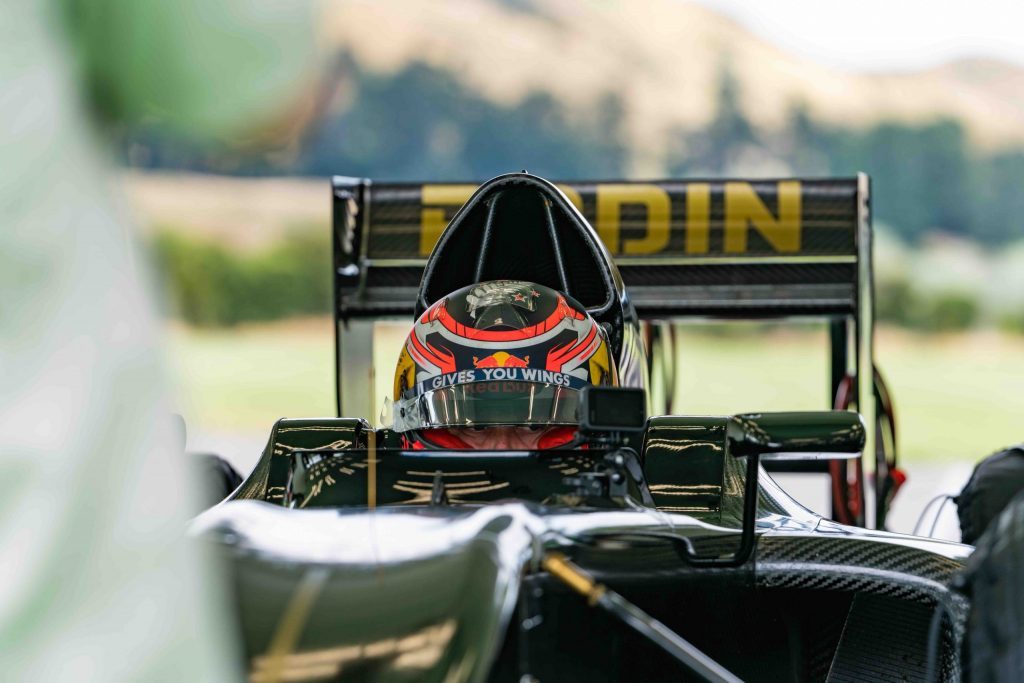 The FZED was dreamt up by wealthy Australian tech whizz David Dicker.
Dicker translated his passion for speed into a homebuilt track beast reportedly capable of challenging the performance of modern Grand Prix cars.
A Cosworth V8 gives the driver 675 bhp to toy around with. Top speed is a leisurely 300 kph, and it can hit 0-100 in less than three seconds.
Even better, it was all engineered and developed in some inconspicuous sheds nestled away somewhere near Kaikoura.
Talk about Kiwi ingenuity.
Lawson last drove the FZED at Donington Park in the UK, home of Rodin Cars' British headquarters.
He is scheduled to do demonstration laps in the car at Highlands this weekend, Ruapuna the following weekend, and Hampton Downs in February.