James Penrose is back at work and buoyed by his successes in the Toyota Formula Regional Oceania Championship after claiming two early wins followed by a superb podium in the final race of the season.
Whilst heading back to the office after such an incredible venture may not appeal to most people, it certainly does to Penrose who has taken his on-track experiences and put them to use elsewhere.
"My job isn't really work," he told Velocity News. "We're building up some racing simulators at the moment for Dennis Chapman amongst a few other bits and pieces that he gets me doing, but they're pretty fun.
"The kit we've got has got six degree of motion racing simulators all in-house. They're a heck of a lot of fun, a wee bit of mechanical design and integrating it with software and all that stuff.
"I'll get stuck back in again and start looking for the next thing to do motorsport wise, I guess."
One thing that's certain is that those opportunities will come knocking.
Penrose has experienced success in Formula Ford, where he won both the New Zealand and South Island Championships in 2021. That saw him win the New Zealand Driver to Europe grant where he competed and made the finals in both the Walter Hayes Trophy and BRSCC Formula Ford Festival in the UK.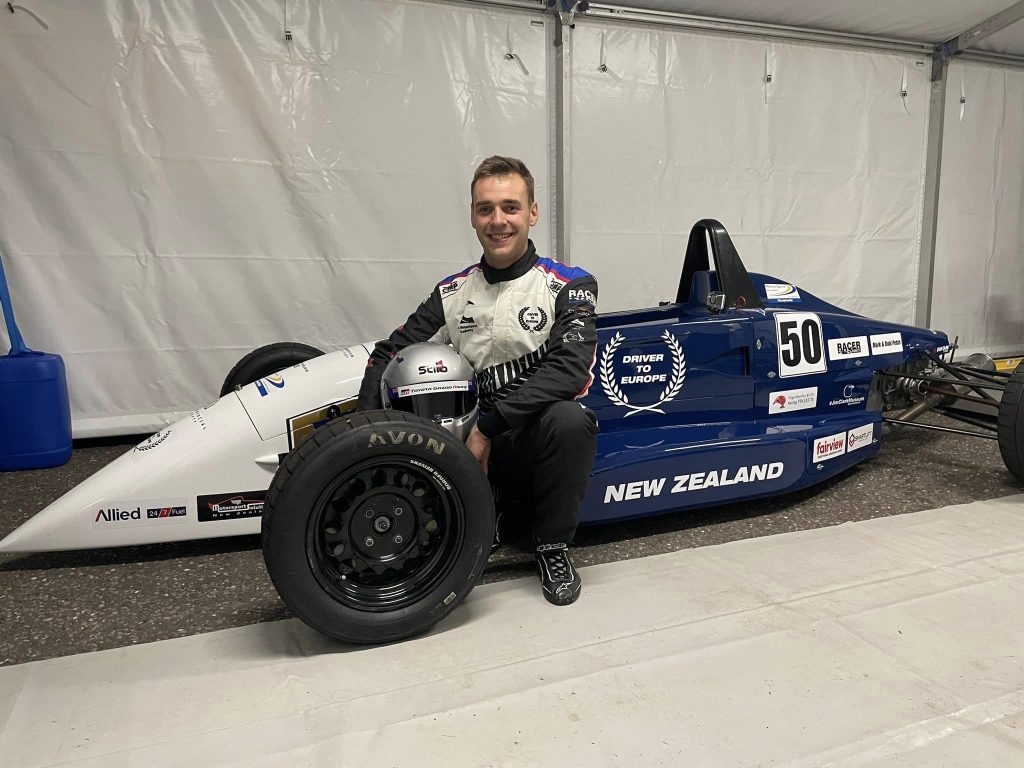 He's also a race winner in the South Island Endurance Series which may be where his next drives lies.
"I think I'd like to do the endurance series again," he said. "It's competitive club level racing where it's not taken too seriously but everyone wants to win just as badly as any other competition. It's a lot of comradery and a heck of a lot of fun as well. I'd love to get back involved in that again.
"The opportunities are always in tin-tops and that's where I envision myself going. I'm at a point where I'll take any I opportunity I can and I think CTFROC was awesome because it gave me a bit of a platform and a bit more exposure and I was able to race against some of the best competition without have to break the bank massively.
"If I could do it again I'd love to but I always know Endurance driving is where the opportunities lie. Like I say, it's just making the most of these opportunities as they come."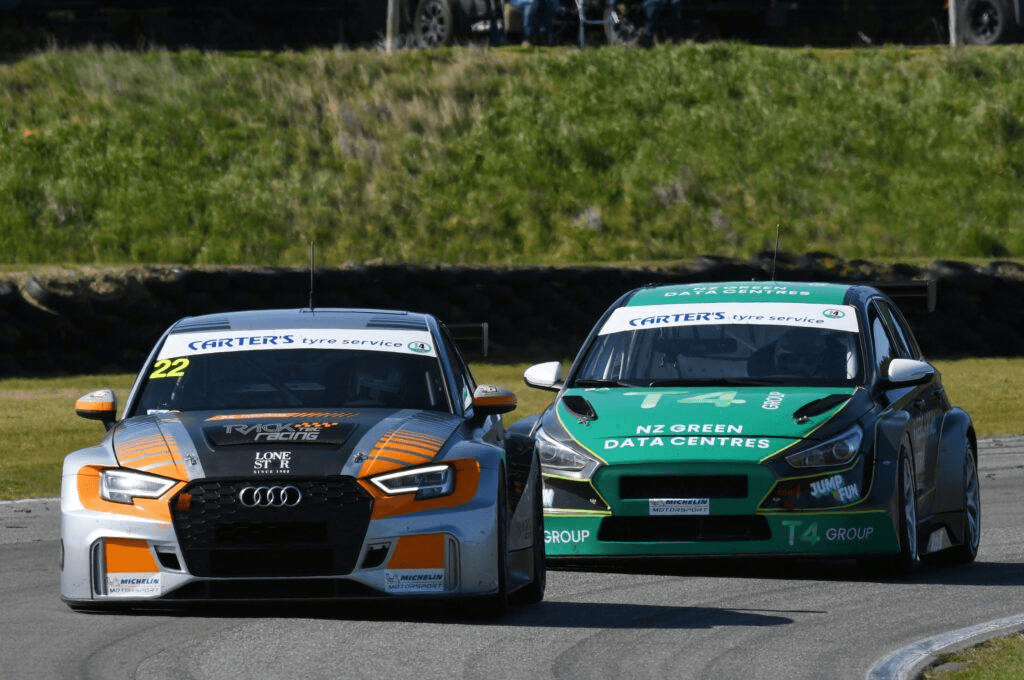 Penrose was on the grid in Formula Regional Oceania off the back of Castrol's search for a New Zealand Grand Prix ambassador for the 2022 running. That event being cancelled due to the Covid pandemic pushed his drive back a year but meant it gave more time to prepare and ultimately resulted in a full-time seat for the 2023 Toyota Formula Regional Oceania Championship.
From there the ret is history, the 27-year-old finishing fifth overall in the series to earn a decent chunk of Super License points.
Winning Race 2 of the season-opening Highlands event put the Kiwi on course for success but even he admits it was a step up in terms of competitiveness.
"I guess it was something I was always hoping I'd get, definitely" he said of his Highlands win. "Going into the season I was hoping to be up at the front and challenging for the top spot. I quickly realised at Highlands how competitive and fast the international drivers were so it became a bit of a steep learning curve.
"Pretty much from there it's just working on myself and learning as much as I can about the car and and just keep working and find speed in myself.
"Fortunately I was in some pretty good positions and was able to take the opportunities and get a couple of wins, which was fantastic, and a nice podium at the end there in Taupo which was a nice way to finish."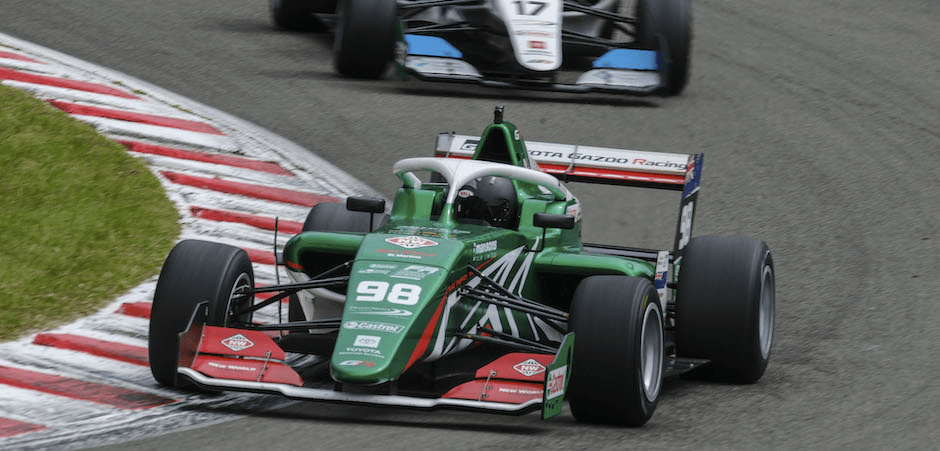 That second win came in the prestigious Dan Higgins Trophy race at Manfeild, Penrose leading home an all-Kiwi podium after early leaders Charlie Wurz and Louis Foster came into grief.
"It was a decent qualifying which helped a lot for that feature race," says Penrose. "Starting P4 I made up one spot. They were a bit quicker off the start and in the middle of the race we were pretty even and then they just came together and I was in the right place at the right time.
"It's every driver's dream for something like that to happen, you just have to be there at the end. Never at any point did I take my foot off the gas and be complacent. I was trying to catch the front guys and, if not ,at least match them and that was good enough to keep Callum behind and he was fast all weekend. [This was an] awesome result as well."
The final race of the season was just as spectacular which saw Penrose storm from 12th of the grid to finish 3rd. With a winner-take-all championship battle unfolding up-front, the battle for fifth in the standings was just as tight but perhaps slightly overlooked.
All the same, the drive forward moved the Kiwi up the ladder to finish in the top five, a massive result in a field full of top young talent.
"I was sitting seventh or eighth in the points at that point and there was probably three or four of us that could finish fifth," Penrose said of that battle. "I didn't really have a whole heap to lose to focus on getting that fifth so I knew what I had to do.
"I started well and had a good launch and made up about four spots. From there it was just plucking off cars. It felt racey and it was quite fun making up spots through the field. Then that Safety Car came out and Callum [Hedge] and Liam [Sceats] ran offline afterwards. You just have to be in the right place at the right time sometimes and it just kind of worked out and all of a sudden I was in a podium spot.
"It was definitely something I wasn't expecting going into the race but it was something I was enjoying and there was no real pressure on me so I just went out put my head down and drove."
Whilst it appeared overtaking could be tricky in the FT-60, it was Penrose who demonstrated this was not always the case, honoured at the end of the year for making up the most places throughout the campaign.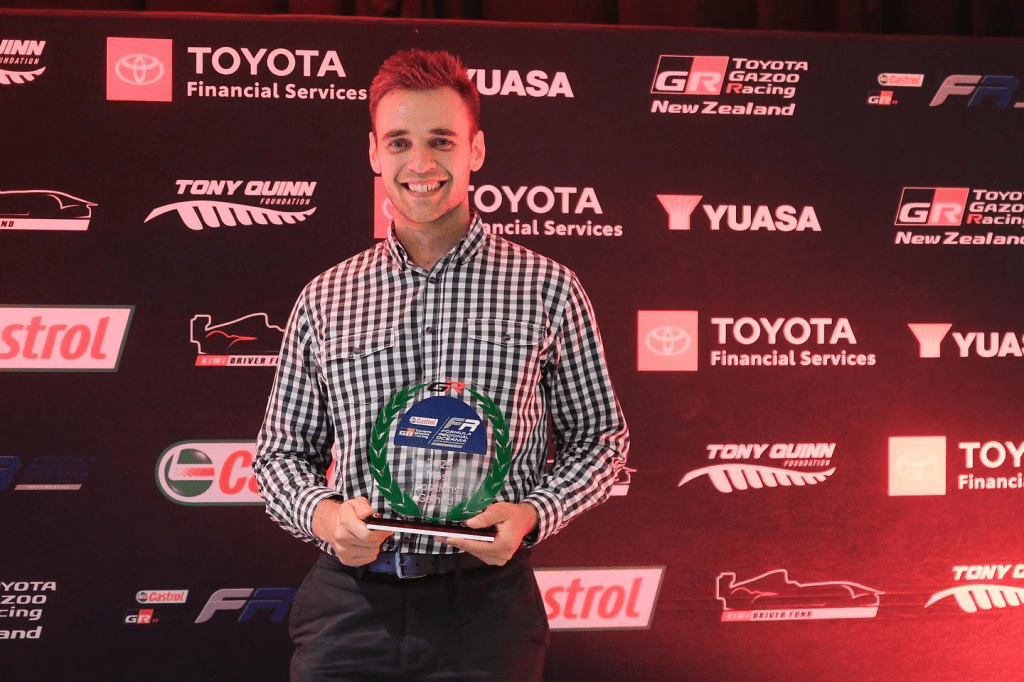 "It was a cool wee trophy at the end of the series, the most positions gained, he said. "[It shows passing] can be done. It's a tricky one because sometimes you can get stuck in the aero-wash, especially through tracks with long, long corners like Teretonga or Highlands. I found that the tighter, mechanical grip corners the aero-wash wasn't anywhere near as bad so you could definitely make passes stick a lot easier.
"It's not impossible, but with the aero it's harder, but not impossible."
All-in-all Penrose is happy with his season off the back of three massive results and several other just as important drives. He says he learnt a lot over the season and would do it all again given the opportunity.
"I didn't have massive expectations. My goal is always to win the championship but that's everyone's goal. In every race at every point I was always like what can I do to be the fastest driver on track. That was always my mindset.
"You aim high and I had some good runs but some not-so-good luck with the clutch at Teretonga and the gearbox at Taupo. I'm happy with my performance given things that were out of my control.
"I learnt a lot about driving a higher horse-power wings and slicks car, anything with aero is just completely different and a completely different story to what I had been driving with Formula Ford and the Cup Car in TCR. It's a completely different beast entirely. More forceful and way more high speed grid which was a lot of fun.
"Learning off my teammates and the fast European drivers was very beneficial and helped me refine my driving and find more time in myself. I definitely became a better driver."
Penrose will next take to the track at the iconic George Begg Festival at the end of the month to compete in a showcase of historic racing in Invercargill.
Before then, however, it's back to work to develop some incredible racing simulators which are sure to help the drivers of today and tomorrow.
Header Image: Penrose interviewed after success at Manfeild. Image: Shots By TayB
Our Life After CTFROC Series will run over the next four days and features exclusive interviews with all four Kiwis who ran full-time in the 2023 Toyota Formula Regional Oceania Championship.
Stay tuned for tomorrow's piece where we chat with Liam Sceats on his plans for 2023.
Click here to read what fellow CTFROC driver Callum Hedge has planned for 2023 and beyond