Hunter McElrea had perhaps the longest race of his young career, finishing sixth in the second Indy Lights race at Indianapolis after lightning paused the affair for nearly six hours.
The Kiwi, who claimed a podium the day before, spent the first half of the race squabbling for position just outside the top three.
However, the race was red-flagged on lap 12 because of thunder and lightning.
The pause forced a schedule change, and the second half of the race was delayed until after the IndyCar Grand Prix.
Even worse, the conditions had taken a nasty turn, and the circuit was incredibly wet.
Still, McElrea held his nerve but came out second best in some late battles.
His P6 finish means he is now seventh in the championship standings.
Billy Frazer & Jacob Douglas
Billy Frazer had a weekend to cherish, scoring yet another podium in USF2000 and is now just one point behind the championship leader in the title fight.
Frazer added another P2 trophy to his collection in race two of the weekend. That result actually promoted him to the series lead.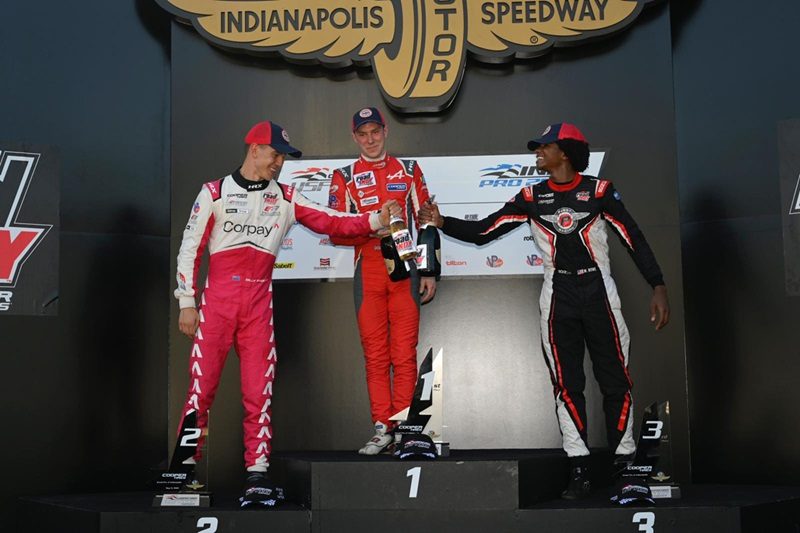 He would end the weekend with a P7 in the final race, meaning he is now just one point shy of leader Jagger Jones.
Jacob Douglas continued to rack up more mileage and gain even more experience in his rookie campaign.
The second Kiwi in the field had finishes of 13th and 14th in the final two races.
Douglas is 14th in the championship and the fourth-highest rookie driver.
Louis Sharp
On the other side of the Atlantic, Louis Sharp raised the New Zealand flag in the British Formula 4 championship at Brands Hatch.
In his first-ever British F4 weekend, Sharp claimed a podium in the final race and showed impressive promise in the other two.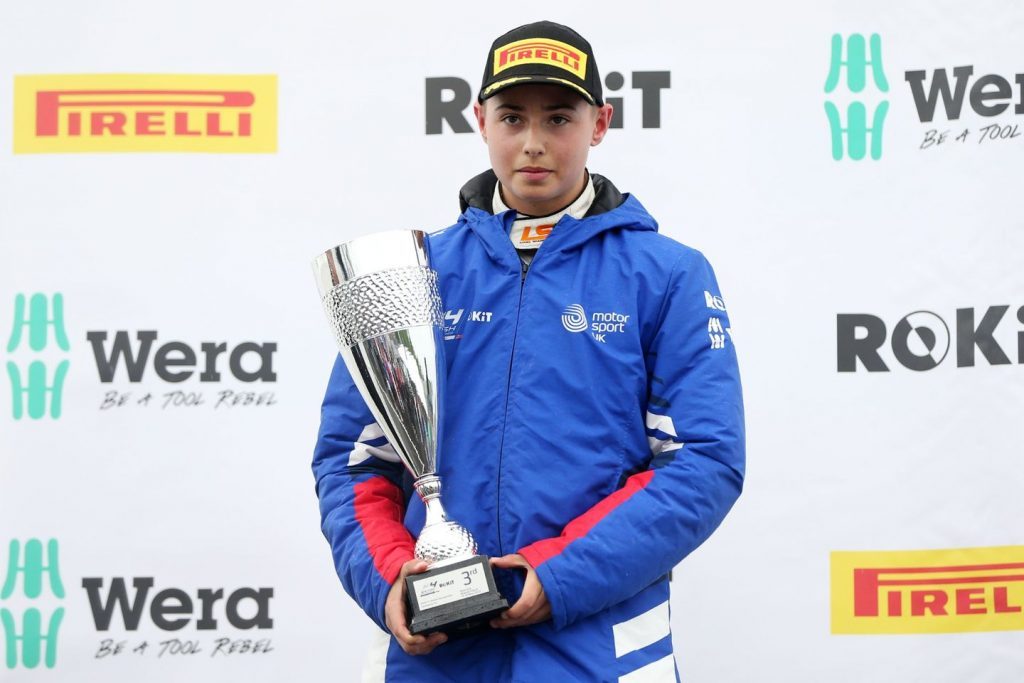 In fact, were it not for a penalty, he would have a trophy in either hand to show off.
"Coming into this weekend, I didn't really know where I would stand, so to have a podium finish in one race and finish third on the road in another is great for me," he said.
"I don't think I could be much happier than leaving Brands Hatch and my first meeting in British F4 with a cool trophy."