SsangYong Racing Series regular Mark Mallard will be leading a Race Academy International (RAI) assault at this year's Bathurst 6 Hour.
A press release statement from the team read:
"With a three-driver line up secured including international driver, Mark Mallard, 2 time State Champion Daniel SMITH and NSW Production Touring Cars Club President Rob COULTHARD, the team plans to put their best foot forward and will be aiming for the top step in Class B2.
"SsangYong Series front runner, Mark Mallard will head up the driver line up and take on half the driving duties. With the fastest lap in race 1 and a race win in race 2 at the [recent round from] Hampton Downs Motorsport Park, the RAI team are very excited about what Mallard brings to the driver line up."
Race Academy International will once again race their VE SSV Holden Commodore (pictured above) which finished third in class and 20th overall in last year's race.
But since last year's rendition, the Commodore has undergone a significant makeover with a freshly installed engine, custom clutch, new Kazz diff and brand new Bilstein suspension.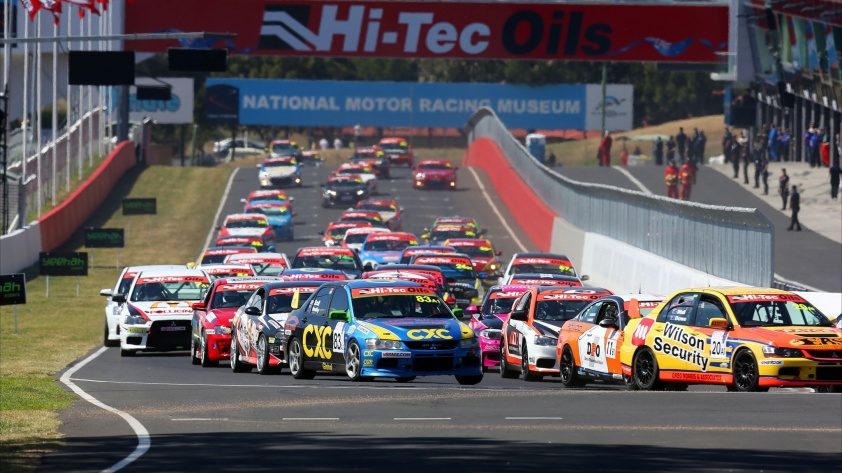 The team and the drivers have recently experienced their first real taste of the car at a test day from Sydney Motorsport Park.
Velocity News has since caught up with Mallard to discuss his initial thoughts on the car and his ambitions ahead of the enduro.
"The test was really, really successful,"

Mallard told Velocity News.
"We have been focusing on six-hour pace over one-lap pace and the car is driving well.
"The aim is to win our class in B2 and I feel like I have the best opportunity to do so."
When asked about how the drive came about, Mallard quipped: "It is for my 40th Birthday. I have always wanted to drive a V8 at Mt Panorama, what kiwi driver hasn't, so I looked around for a drive and got together with RAI for this year's 6 Hour."
Team Director of RAI, Trevor Mirabito, stressed the importance of a strong preparation for the race, beginning with qualifying.
"Qualifying will be very important this year as there will be a lot of traffic to negotiate,"

he claimed.
"We are working extremely hard to give our drivers the very best chance to do well this Easter. Everything on the car is new so it will be up to some good luck and the drivers to bring it home in the last hour.
"Class B2 is a hotly contested class as it encompasses a number of different car models including Holden VE & VF series I and BMW E36, and E46 M3's as well as some of the V8 Ford Falcons."
A record 68 entries will take a part in the iconic race which is scheduled to be held over April 10 – 12.