A very relieved Josh Marston and co-driver Andrew Graves (Holden Barina AP4) won the third round of the 2023 Mainland Rally Championship at the Stadium Finance Rally South Canterbury on Saturday.
Taking place on the gravel back roads between Pleasant Point and Fairlie, it was a day of drama not just for Marston and Graves but for a number in the field which has seen a shake-up of the leaderboard as the series hits the halfway point of the season.
Second home was the very quick Ford Fiesta Rally4 of Dylan Thomson and Brayden Thomson with Paul Cross and Janey Blair (Subaru Impreza H6) in third.
"It's been a hell of a day," commented Marston. "Great to have the win but I must say, Doug and the team have done a great job with the car. It's been running perfectly all day, just the driver that has had a few problems."
A high-speed spin in the second Special Stage didn't dent Marston's progress, who was quickest over the first eight stages.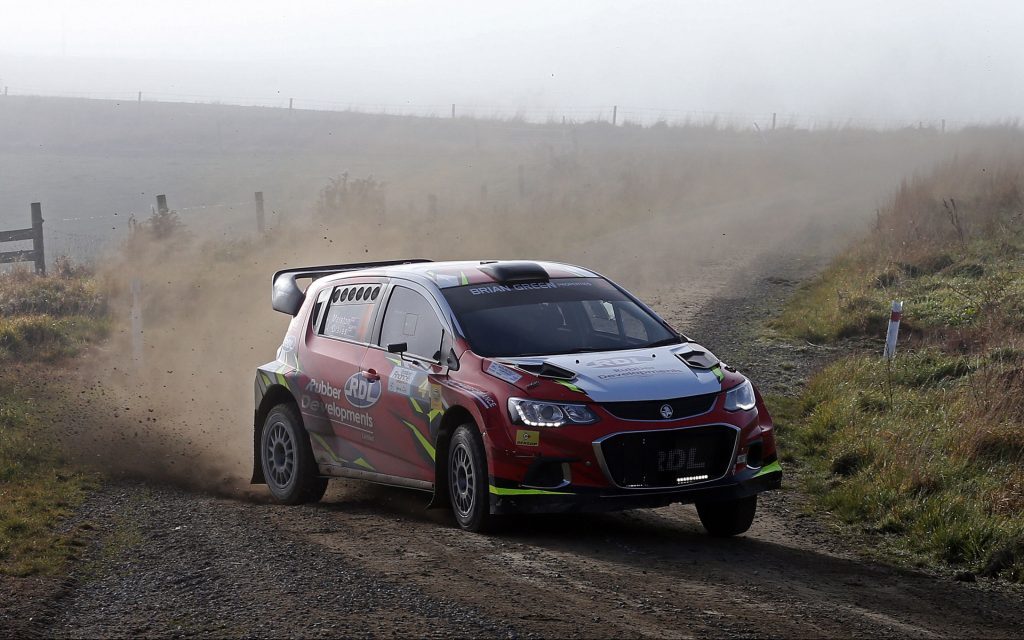 "We started off really well then had a spin in (Special Stage) two then were pretty good for the rest of the day then in (SS) eight through the ford we struck a problem when I thought I was going quietly.
"We smashed the front shroud and broke the radiator but managed to hold it together and just got through. We had to manage the overheating through (SS) nine until we could get the leak plugged at the service point just before the final short stage (SS10) at Levels."
While Marston slowed in the last two stages, it was Michael Tall/Matt Richards (Mitsubishi Mirage) who had re-joined the event after an early mechanical problem, who were quickest on the final two.
Attrition hit the field right from the opening Special Stage with the early retirement of leader Robbie Stokes (Ford Fiesta AP4). Stokes had won both opening rounds at Otago and Canterbury, but a small engine fire has now dented his title hopes. Also retiring early were 2022 champion Deane Buist (Toyota Corolla AE86) and Jonty Brennsell (Toyota Starlet) with mechanical problems and Dave Ollis (Subaru WRZ Sti) who went off-road.
The leaderboard continued to change when Marcus van Klink (Mazda RX7), who went into the round tied on points with Marston in second, retired in SS5 with a mechanical problem.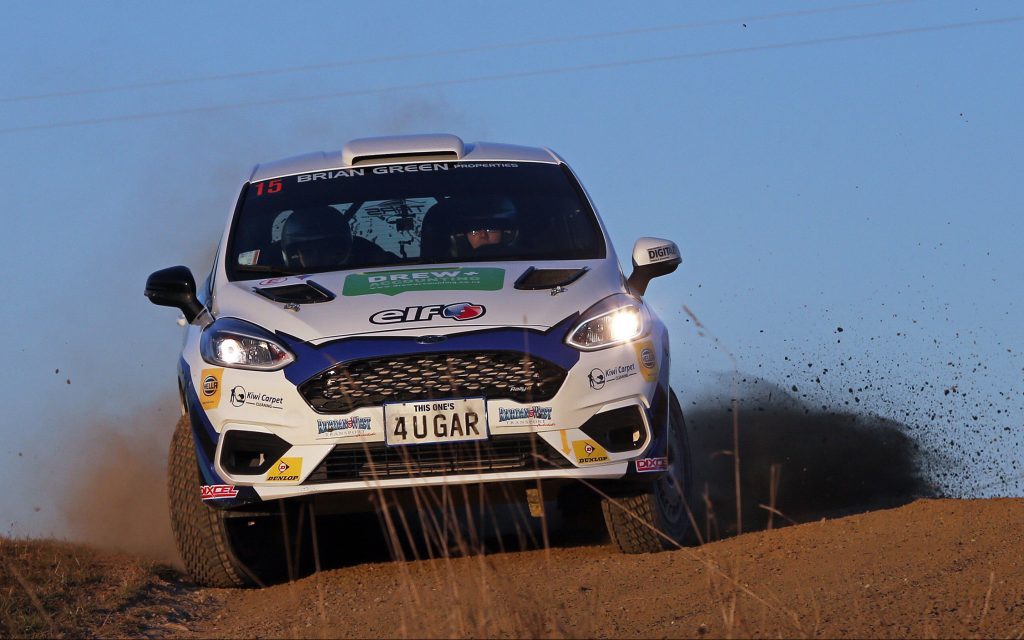 After a surprising second home in Rally Canterbury a fortnight ago, Dylan Thomson repeated the feat and now finds himself second overall on the points table behind Marston.
"It's been a really good day," said Thomson. "It started off quite challenging with SS 2 & 3 being really slippery and we lacked a bit of rhythm between the two of us and the car.
"By SS4 it started to come back and the changes that we made to the car since (Rally) Whangarei have been really good. Today's result is excellent for our Mainland points."
In the battle of Class honours, Pat Norris (Toyota Vitz) continues to lead Class A (2WD 0-1300cc) while Kerry Sloan (Toyota Starlet) has closed the gap to Class B (2WD 1301-1600cc) leader David Birkett to just six-points.
With Deane Buist's retirement, Dylan Thomson has leapt ahead by 30-points in Class C (2WD 1601cc and over). Caleb MacDonald's (Mitsubishi Lancer Evo 6) fourth overall has moved him into second in Class D (4WD), ten-points behind Marston. While Stokes has slipped to third.
Mike Barltrop (Subaru Impreza) was first home in Class E (Pre 1996 Classic 4WD) and has closed the gap to 12-points behind leader Hayden Shakespeare (Mitsubishi Lancer Evo 3).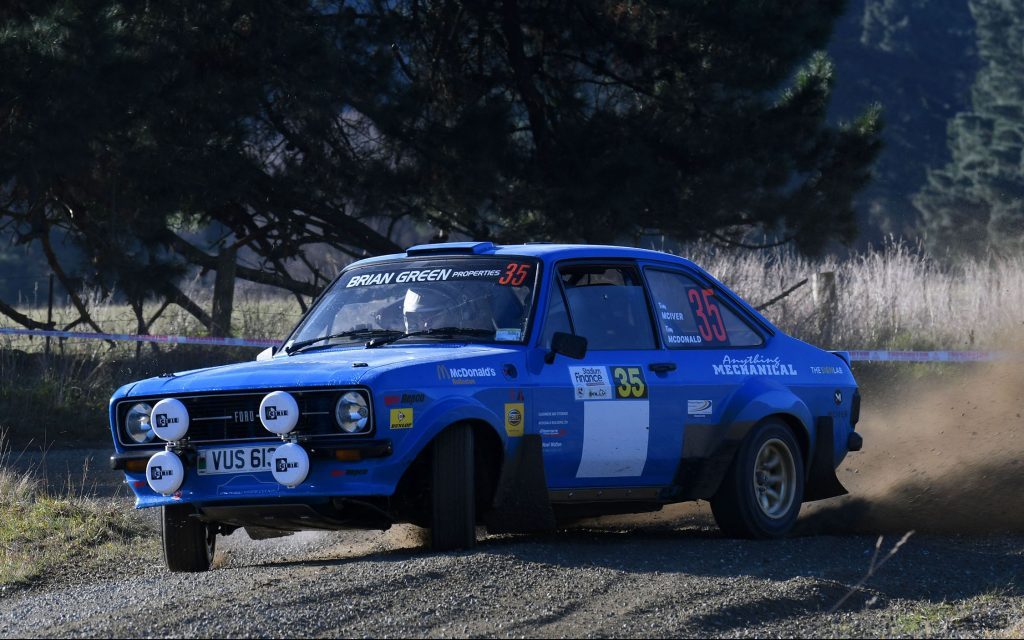 In the Historic Class F&G, Tim McIver (Ford Escort) has edged six-points ahead of Ally Mackay (Ford Escort) with David Owen (Ford Escort) third.
The ever-popular Class H (Subaru H6) continues to be led by James Macdonald with Nick Marston in second. First home was Paul Cross who now moves into third in Class.
RDL Performance, Brita Safety, Palmside NZ and Winmax Brakes have put up cash prizes for each Class winner at the end of the Mainland Rally Championship season. $500, $250 and $100 for first, second and third respectively for each class as well as trophies for all classes and overall for both driver and co- driver.
The championship takes a short break before the second half of the season which gets underway at Rally Nelson 26 August 2023.
Header Image: Euan Cameron