Nexen Tyre Mazda Racing Series organisers believes the series is going from strength to strength.
Velocity News caught up the series' managing Director Steven Spear to reflect upon the season so far and discuss potential aims for the future of the category.
"The Nexen Tyre Mazda Racing Series has had a meteoric rise this summer," said Spear.

"After racing for over 20 years under the Mazda Pro7 banner it has evolved to Nexen Tyre Mazda Racing Series.

"This season has seen the closet racing the series has had in a while.

"Currently, only one-point separates first place in the North Island Championship with Roger Beuvink edging out Nigel Edger."
The Mazda Racing series is broken down into two separate championships.
The North Island series incorporates six rounds while there is also a New Zealand championship which has four rounds but boasts large numbers of both North Island and South Island entrants.
"This season has produced a large number of newcomers to the series," Spear added.

"At the recent NZGP in Feilding, the Nexen Tyre Mazda Racing Series rolled out 30 cars to the grid."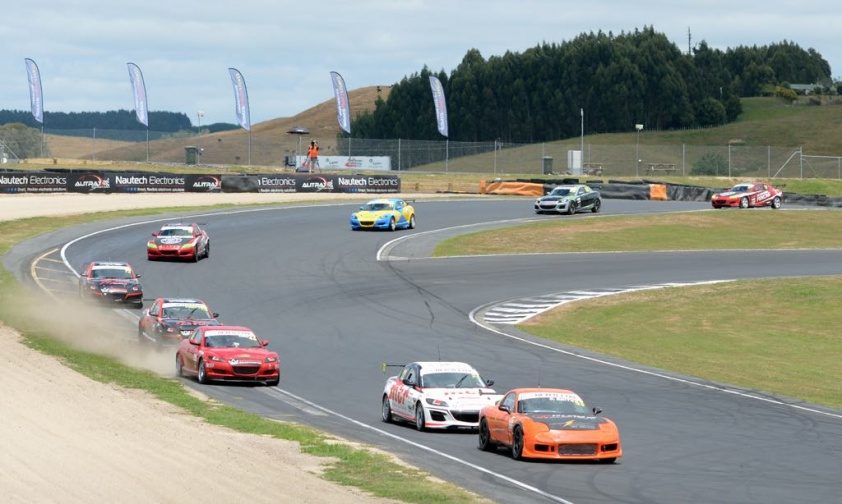 The category has become synonymous as one of New Zealand's most innovative and cost-effective series, a pivotal characteristic Spear believes the class embraces.
"The series promotes itself as an affordable but highly competitive class and this is attracting new drivers along with some of the more experienced drivers converting from other classes.

"There are several new builds, particularly with the popular RX8, going on and the 2020 – 2021 season is looking to grow in numbers.

"Talking to the teams if there is one word that sums up the series this year it's 'fun'."
One of New Zealand's oldest sanctioned motorsport series is undoubtedly continuing to grow.
Class entries are predicted to increase for next season and the championship covers both the North and South Island, offering ample racing opportunity for all drivers.
The penultimate round of the Nexen Tyres Mazda Racing Series will be held from Hampton Downs on March 27-29 in conjunction with Speedworks Events.