Everything is new for Hunter McElrea in 2022.
He's in a new race series, graduating from Indy Pro 2000 to Indy Lights.
He's with a new team. After three seasons at Pabst Racing, McElrea moves to Andretti Autosport this year.
The Kiwi has also moved to a new city. He now lives just a few minutes from the Andretti base and the iconic Indianapolis Motor Speedway.
It's a fresh step in McElrea's journey to IndyCar, and he is relishing every moment he can.
"I'm really enjoying this new life," he said. "It's a new, kind of a fresh challenge.
"New team, new city, new people around me. It's all new and exciting, and I'm having a good time with it."
Driving with Andretti is a feat not every young driver can boast about. The team has won the Indy 500 five times and is one of American motorsport's powerhouse teams.
Andretti is also a global name. The team has had success in the Supercars Championship, Formula E and Rallycross. A Formula 1 team could also be in the works.
For McElrea, the hype of the Andretti workshop made him take a step back for a second.
"The first time I went there, I was like a kid in a candy shop," he said. "It was like, 'wow', looking at all of the people, all of the resources, all of the rooms. It's just so crazy.
"It's definitely the coolest shop I've seen in person."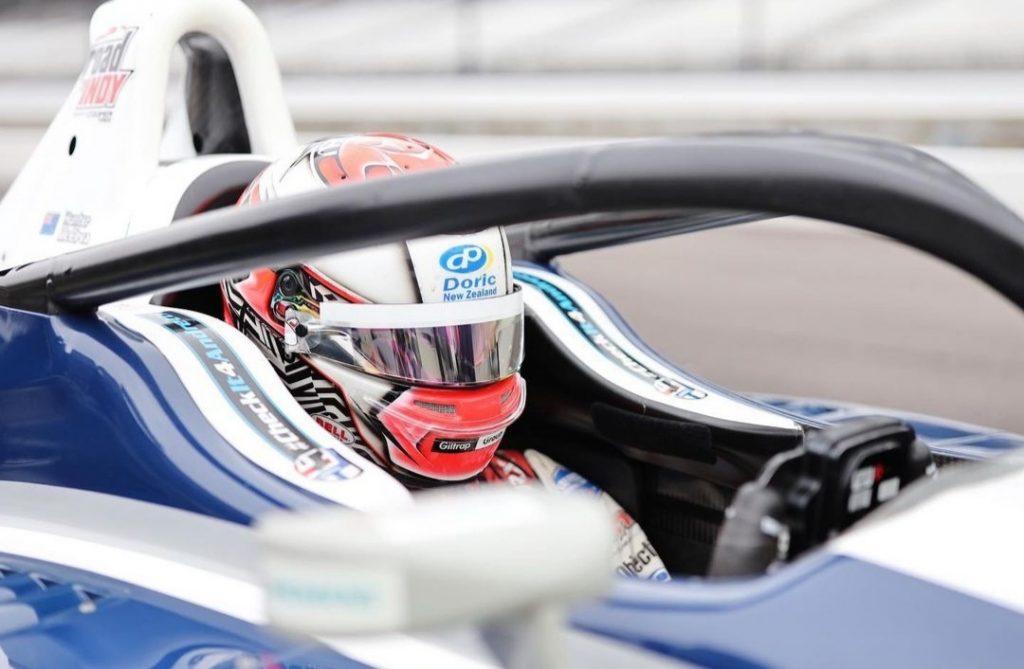 McElrea's debut Indy Lights season kicks off this weekend with the IndyCar Grand Prix of St. Petersburg.
He has already had some time to get used to the new car during pre-season testing. But nothing will compare to the real thing.
"The competition in Indy Lights this year is so high that it's not one guy [you're watching].
"I've topped some tests, [Christian Rasmussen, McElrea's teammate] has topped some tests, Sting Ray [Robb] has topped some tests – and that's just on this team.
"There's probably eight guys who you could make a good argument for in winning the championship."