Ethan Sillay is perhaps New Zealand's fastest rubbish dump driver.
That's because this budding 16-year-old is now the record holder for the Race to the Dump Hillclimb, an event held every Good Friday near the Silverstream landfill.
On top of that, Sillay is forging his racing craft in the Formula Open championship, racing an ES3 Swift Formula 2000.
It's a busy life for one of the country's many promising talents.
And he has his father Tim to thank for that.
"Dad got into [car racing] because of his friends," Ethan says. "He then got a Nissan 240RS and built a Hillclimb car out of it.
"He did lots of hillclimbs around Wellington and New Zealand. And then he drove it off a hill."
A story for another day…?
"So, then he built the Mallock. He built that in the shed based off of photos and plans he had got.
"It's got lots of Nissan running gear in it. It has an FJ20 engine and lots of stuff dad had lying around from the 240RS."
The one he drove off a hill.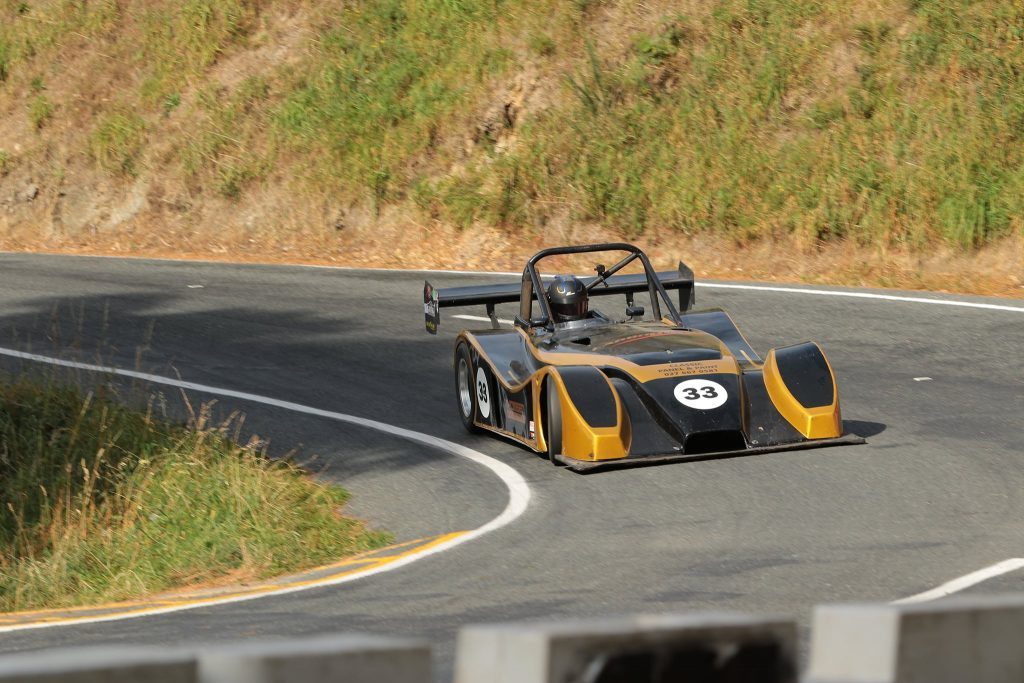 Tim then helped get Ethan into motorsport. And, fair to say, he had big intentions right from the very start.
"He went and bought a Formula 2000," Sillay laughs. "A 1990s Formula 2000.
"He brought it home, and mum said, 'no way he is driving that. Go get him a go-kart.'
"That was six years ago. So, we got a Yamaha [kart] and did about a year just going up to the track and just driving it.
"Lots of blown-up engines, lots of tired dad from when he was running over to push me after I spun."
The Sillays eventual got themselves a more reliable, albeit old kart and engine.
After roughly a year racing that, Sillay was fortunate enough to get the hand-me-downs of Ryan Wood, another very fast young Kiwi.
Sillay would mostly stick to kart events around his Wellington home but did so with some solid success.
Eventually, father and son decided to recentre their focus back to the Formula 2000.
Sillay got settled into the car after a few test days, eventually making the step into the Formula Open class and began racing with it.
"From a kart [the Swift] is a pretty different driving style. Everything is a lot different, but nothing seemed out of place.
"I didn't find it that bad. Nothing seemed out of place. It's just such an amazing car to drive.
"It's not too hard to drive. You can get it on the edge pretty comfortably."
Formula Open is a wings and slicks class that almost acts as a bridge between Formula Ford and the Toyota Racing Series.
It's an ideal category for a young racer like Sillay to learn and understand the fundamentals of single-seater motor racing.
And even though he is a slower class than the rest of the field, he still enjoys the opportunity and challenge.
"I'm the only Class 2 car, so I don't really have anyone to race. I just manage to keep up with the slower Class 1 cars.
"I'm giving them a hurry up basically."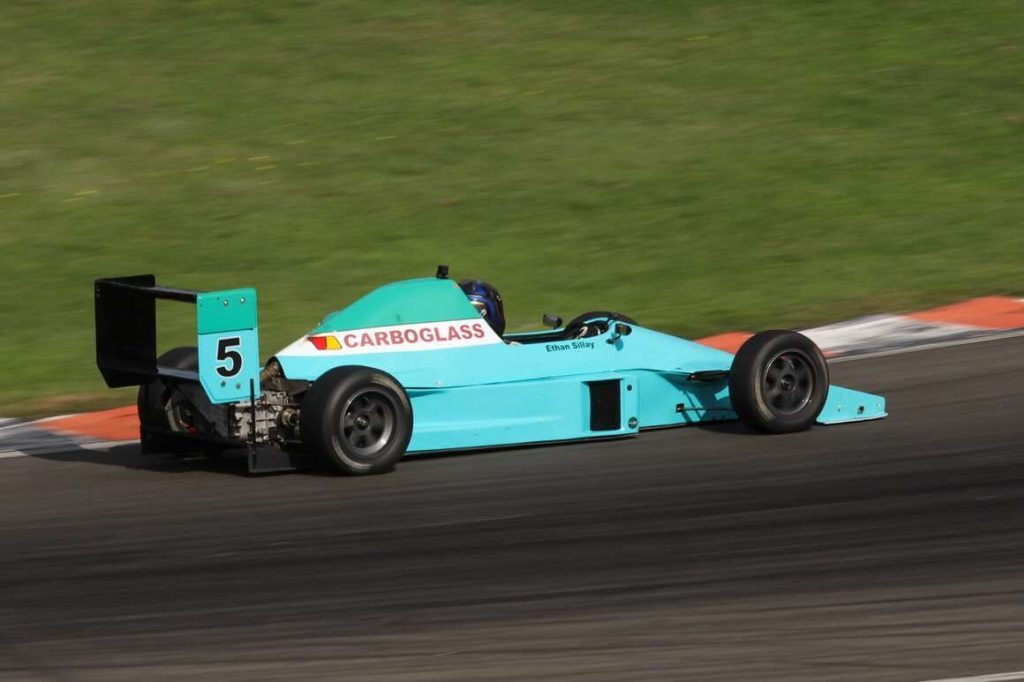 Away from the Swift, the homebuilt Mallock is a unique piece of kit in its own right.
"It's completely different," he says.
The Mallock is a rear-wheel drive, front-engined sports car.
Sillay has to sit pretty much on the rear wheels when driving it.
As for why the Mallock was made?
"I'm not sure.
"I think because a lot people were bring out four-wheel drive Evos, Subarus and big-turbo things and winning. So, I think Dad wanted to prove a point that you don't need lots of horsepower and four-wheel drive to win a hillclimb."
And clearly, you don't.
Sillay reset the Race to the Dump lap record, fractionally eclipsing the former benchmark by 0.03 seconds.
But he's also proven to not just be handy behind the wheel. He also a racer's mentality.
"I went from Swift to the Mallock and pretty much told dad it was terrible.
"We changed a lot of stuff on it and made it completely different to drive.
"The Swift is loose, where the Mallock has so much mechanical grip. The amount of power it makes is noticeably different."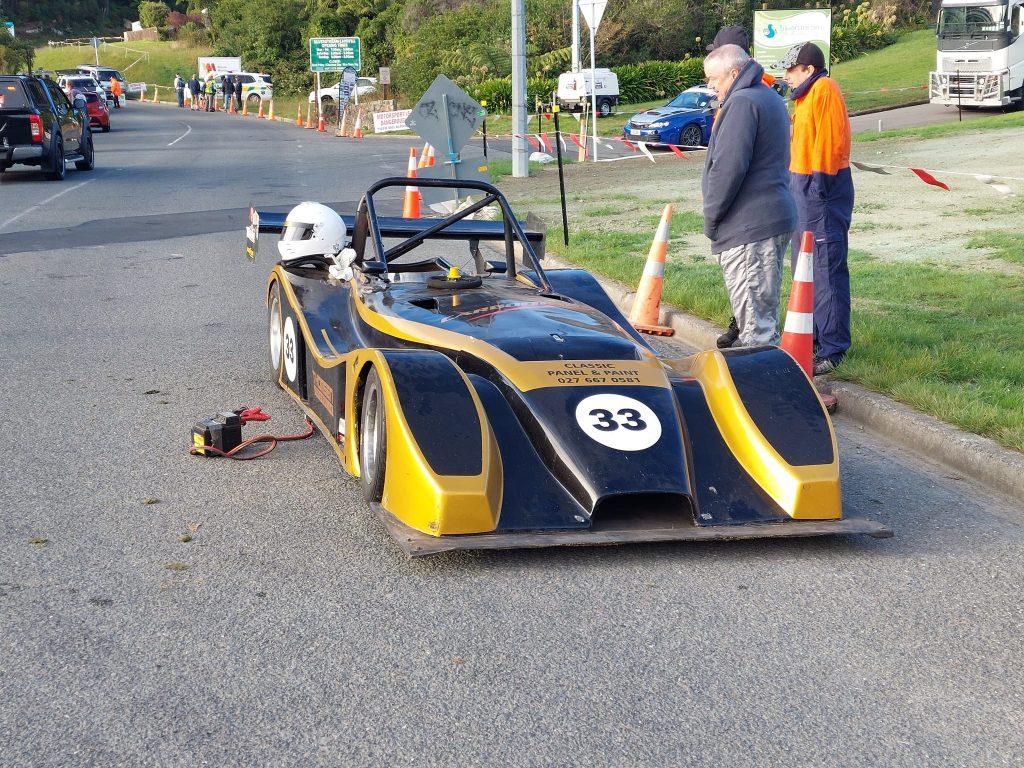 Unfortunately, making it as a professional driver in today's era is incredibly difficult.
More often than not, it's a case of how big your wallet is over how much talent you have.
For many, that realisation is too hard to understand.
For Sillay, it's just a fact of life.
A fact he is okay with.
"I would love to do [racing] professionally, but money is always a problem.
"I think I would be quite happy just doing Hillclimbs. I would like to win the New Zealand Hillclimb Championship; that'd be cool.
"We don't have the money to be able to go too far, but if I had the opportunity I would definitely take it."