The New Zealand Formula Ford Championship is where the nation's future world champions brew their talent. The likes of Scott Dixon, Andre Heimgartner and Steven Richards have all etched their names into Formula Ford folklore.
Thomas Boniface is now waiting his opportunity to follow his New Zealand motor racing heroes, and as Velocity News learnt, this 16-year-old is not about to let his aspirations get away from him just yet.
Boniface was contesting his debut season of Formula Ford and was fifth in the point standings prior to the cancellation of the Hampton Downs finale. But already Boniface is demonstrating signs of success, claiming three race wins, seven podiums and two pole positions over the course of the season. The highlight being a round victory from Manfeild last October.
A karting career that boasted an impressive four national titles and one Australian championship paved the way for success in car racing. Yet perhaps Boniface's most significant accomplishment has been finishing 3rd at last year's NZ Elite Motorsport Academy.
Velocity News caught up with Boniface to discuss his motorsport roots, Formula Ford and where the ultimate dream lies.
"I am addicted to speed, also I am a highly competitive person naturally," Boniface said.
"I have always idolised Scott Dixon ever since I first saw an Indycar race at 5. He seemed so calm and collected all the time in public and he barely makes a mistake, hence his nickname 'The Ice Man'. I try to emulate his style of driving because I believe that is why he has had so much success in his career."
Like his hero Dixon, KartSport is where Boniface first gained an appreciated for a life of speed.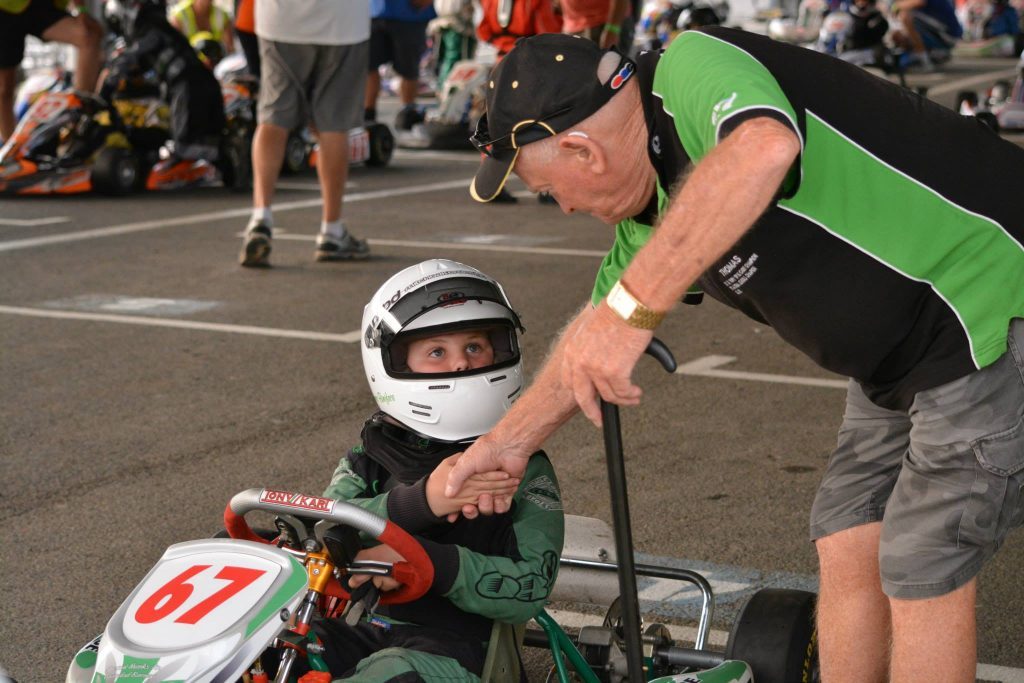 I started from the pits side of the fence at KartSport Taranaki at 5 and 1/2 years old, watching my eldest sister zoom around the track. I, of course, was an expert and told her exactly what to do to go faster. Needless to say this advice didn't help," Boniface joked.

"I was so addicted to the kart that I went to every practice and race day she had. I asked Dad for a kart and then when I was 6 and 1/2 my Dad and my Grandad bought me a go kart. It was not anything fancy, but I loved it and it helped me learn!

"My turning point came when I won my first National title at the 2013 CIK Cadet finals at 8. This was a great race that to this day I can still remember the rush of winning it. This moment marked the starting point of my career as a driver."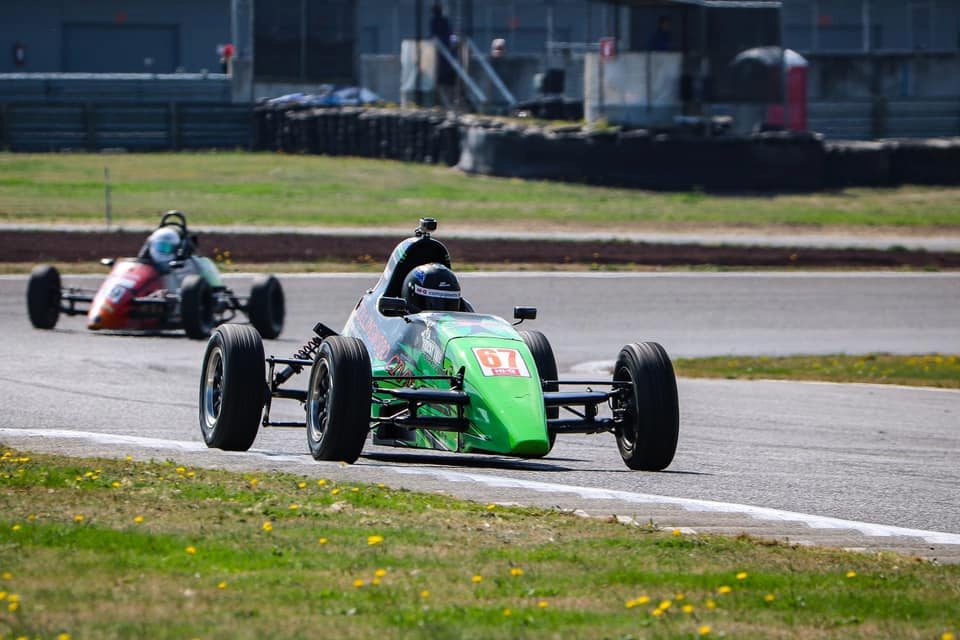 After maturing his race craft in Karting, Boniface then turned an eye towards NZ Formula First as the first stepping stone towards a successful racing car journey.
"Formula First was a great class to learn the art of drafting and close wheel-to-wheel single seater racing and to understand the basic concept of mechanical grip. It is a very different class from Formula Ford however."
As a rookie of the class, Boniface clinched one race victory, one pole position and a further five podium finishes on his way to secure seventh in the points.
The expected leap into NZ Formula Ford then followed and Boniface said he surprised himself by adapting to the vastly different machine of a Formula Ford car from his stint in Formula First.
"Formula Ford engines produce upward of 120 BHP compared to 68 BHP in a 1200cc VW Formula First. This is because F-Ford has almost double the horsepower, weighs only 26kg more and has significantly better tyres and chassis. This means having faster reaction times, being much braver and stepping into a new comfort zone to be fast in this class.

"I felt I adapted to the class very well with only two official practice days before the season. We weren't able to do any testing due to dad's work commitments, so I had to get up to speed quickly on race day in order to compete with the talented drivers in the class."
While the NZ Formula Ford title eluded him, Boniface believed that his debut year in the category exceeded his expectations.
"I was happy with how this first year had gone, although frustrated with the couple of DNF's I suffered. It exceeded my expectations and I think this season's Formula Ford Championship has been the toughest one in a long time, as anyone in the top 8 could've won the next race. It was super competitive and everyone was kept on their toes during the racing season.

"Although I did not finish as high in the championship as I would've liked to, I still think that I did a great job during this first year in the class.

"It was cool to race my main mentor, the great Kenny Smith. Kenny was very helpful with advice, setup and helping me network to help my career."
Formula Ford is universally held as an important step for prospective Formula One and IndyCar drivers. Tim Schenken, race director for the Virgin Australian Supercars Championship, won over twenty Formula Ford races in 1968. He would make his Formula 1 debut at the Austrian Grand Prix just two years later with Williams.
The NZ Championship has been contested every year since its inauguration in 1971. So we put the question to Boniface about why he believes Formula Ford is so popular for aspiring young drivers like himself.
"I believe the success of the worldwide Formula Ford/1600 class is down to the skill level needed in order to maintain a fast pace while keeping the car speed maximised. High levels of focus and patience are required to be fast so this can be translated into race wins.

"It teaches a driver to "feel the car" as it moves around and anticipating what the car will do next. Since you are on a controlled tyre, this makes wet driving especially difficult as it means there is not a 'super grippy' tyre for the wet, making it even more challenging to drive.

"Just about every successful NZ driver has driven in this class and that alone should be enough evidence to say that it is a great class."
Boniface plans on competing in another full season of Formula Ford with the title being his sole focus. But beyond his New Zealand career, Boniface has some very particular plans.
While one of New Zealand's future IndyCar champions lie in waiting, Thomas Boniface could be name we seen grow around the world of sim-racing.
"E sports driving at the moment is very popular. It provides the thrill of driving the car while not having the financial risk. This can also be where my career heads if it gains even more momentum than it already has.

"My ultimate goal is to be the next Scott Dixon, however I would race a wheelbarrow as long as it had a (fast) motor and I was having fun.

"My plans for 2021 is to contest the NZ Formula Ford Championship again after this year of learning for me and my dad. We are aiming to win the Championship in 2021 with the hope I can do USF2000 in the USA if we can find the financial backing."
Read some of Boniface's motor racing achievements below:
3rd at the 2019 Elite Motorsport Academy
2 pole positions (Teretonga and Hampton Downs), 3 race wins (7 podiums) and 1 round win in the ITM NZ Formula Ford Championship as a rookie
4 x NZ Kart titles (NZ Sprint Champion, NZ Schools (twice) and CIK Trophy of NZ)
1 Australian karting title
Tested in a Toyota Gazoo Racing FT50
1 pole position, 1 race win (5 podiums) in the NZ Formula First Championship as a rookie
Development Academy driver for Team Kiwi Racing
Graduate of Allen Berg Racing School in the USA
2nd fastest qualifier in England for the Ginetta Scholarship in the UK, contested by over 50 people from around the world each year
Images: Thomas Boniface Racing