Kiwi Formula E ace Mitch Evans admits that since the departure of series stalwart Nelson Piquet Jnr from the Panasonic Jaguar team it was initially a challenge taking the mantle of team leader.
But the 25-year-old Aucklander believes that since overcoming these challenges he has only grown in his leadership capabilities, so much so that he has assisted the team to develop into a potential title-winning constructor.
"I guess [when Nelson Piquet retired] I was sort of the de facto lead driver just because from an experienced point of view," Evans told the RE:CHARGE at Home podcast.

"So yeah in that situation I think I was going to be quite obviously I would be carrying the team.

"And can you ever be properly prepared for that? Probably not because there are a lot of things you need to learn along the way and having that responsibility.

"But I think since then and to this day I've grown a lot as a leader in the team."
Since Piquet suddenly quit the sport after five successive seasons mid-way during the 2018-19 season, and a small stint paired with ex-Virgin driver Alex Lynn, Evans has taken the reins of guiding rookie teammate James Calado from the start of the 2019-20 season.
It is not a role Evans has experienced much before during his motorsport career. But synergy happens when ideas, talents and skills are pooled and Evans admits he has been compelled to engage in a growth mindset to continually learn and develop as a leader to get the maximum potential out of himself, his teammates and the all of the Jaguar Racing team.
"Obviously with James coming into the team this year he has been a rookie, so I've had to again lead a team in a sort of many different ways just because of his inexperience.

"But for sure I didn't start out and was always the best, you know, I wasn't really on it. But you learn these little things that a team needs from you to be a real strong leader and to have that confidence to lead.

"I'm still quite young but I'm learning a lot being in that position plus being at the front of the championship."
Being Jaguar's more experienced driver also means Evans has been entitled to the role of providing the team with the most valued feedback, continually guiding them to ensure they remain competitive every round.
While he acknowledged there exist several challenges associated with his new role, the results across the course of the truncated 2019-20 season are indicative of Evans' ability to quickly adapt and overcome these difficulties.
After five rounds, Evans sits second in the point standings with two podiums, including a dominant lights-to-flag victory in Mexico, and only one non-point scoring finish next to his name.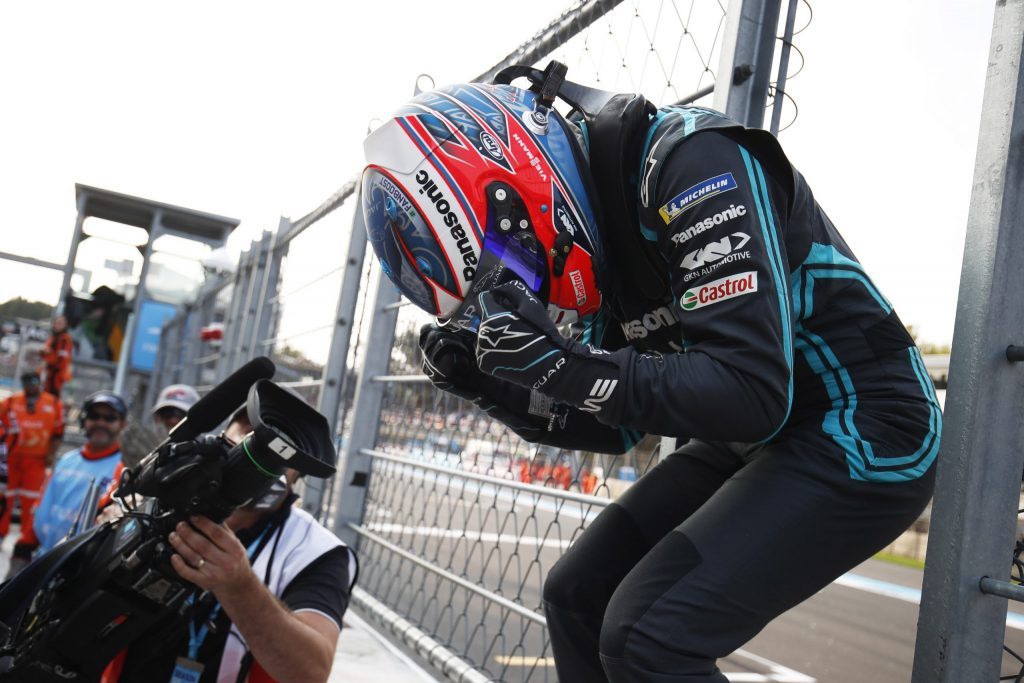 "A lot comes with being a leader and you realise a lot of things you say and a lot of things you do the team really hangs off of that and they believe in everything you say.

"So you've got to make sure you are giving the right feedback, precise feedback, and if it is going to be negative it is going to be in a constructive way. You also have to be ready to tell people when they are doing well also.

"So it is finding that balance and that has taken a few races to sort of getting the hang of, but I am enjoying that challenge, it is a great position to be in, in any form of motorsport.

"So hopefully I can keep growing as a driver and a leader for our manufacturer."
Main Image: Andrew Ferraro / LAT Images