Mitch Evans says that Jaguar are now serious title challengers and he finally has the perfect opportunity to steal a championship once the season gets back underway.
In a season that is currently suspended amid the coronavirus pandemic, Evans sits second in the driver standings, 11 points adrift of leader Antonio Felix da Costa. A world away from four seasons ago when Evans capped off this debut season 14th in the standings with only four point scoring finishes next to his name.
But since debuting in the series back in 2016, both Evans and Panasonic Jaguar Racing have engaged in a growth mindset that has witnessed the pairing continually develop their skills and strengths until today where the Kiwi is adamant that a consistent season will see him lift the title crown.
"Obviously heading into season six there has been a massive amount of work done to the powertrain and a whole new rear end for us which has been from hours and hours of work from us back at the factory for a good 12-18 months," Evans said on the 'RE:CHARGE at Home' podcast.

"We were confident we would have a good car but we knew that others were also in a very similar position so it sort of comes down to the finer details of all the systems, all things that could bring you small bits of performance."
The first race of the season was contested in Saudi Aribia on the Riyadh Street Circuit for only the second time. But for the first time in its history, the round would play host to a double-header weekend.
Coming off of a positive pre-season test in Valencia, a phlegmatic Evans was expecting a positive result.
"Going into Saudi we were confident that we would gtet some points," said Evans. "But as a double-header you want to score in both races, and we didn't manage that.

"In race one we came back from a disappointing qualifying and got some points which was great. But in race two we qualified well and inside the top five but then we had that contact with Sam [Bird] which was really disappointing."
After the weekend Evans was 11th in the standings on two points. Meanwhile, Alexander Sims was leading the points race by a mammoth 35 points. The costly incident with Bird in the second race ruled Evans out of a strong finish, something the kiwi was left ruing over.
"Looking back at it, it was very hard to swallow but no one was really to blame for that accident. I could have backed out and he could have given me more room. It is one of those ones that you can argue until the end of the day and not have anyone put their hand up."

Fortunately for Jaguar, the next round of the championship in Santiago was not scheduled until mid-January, giving the team ample time to continue to strive for improvements.

"Over Christmas and into the new year the team didn't stop working and it was pretty impressive to see the dedication within the team.

"I sort of had given them some direction in brake settings and things that I wanted changed after the first few races in Saudi and they absolutely gave me what I needed to get pole position in Santiago. Our second pole position of Formula E and our first in the generation 2 car."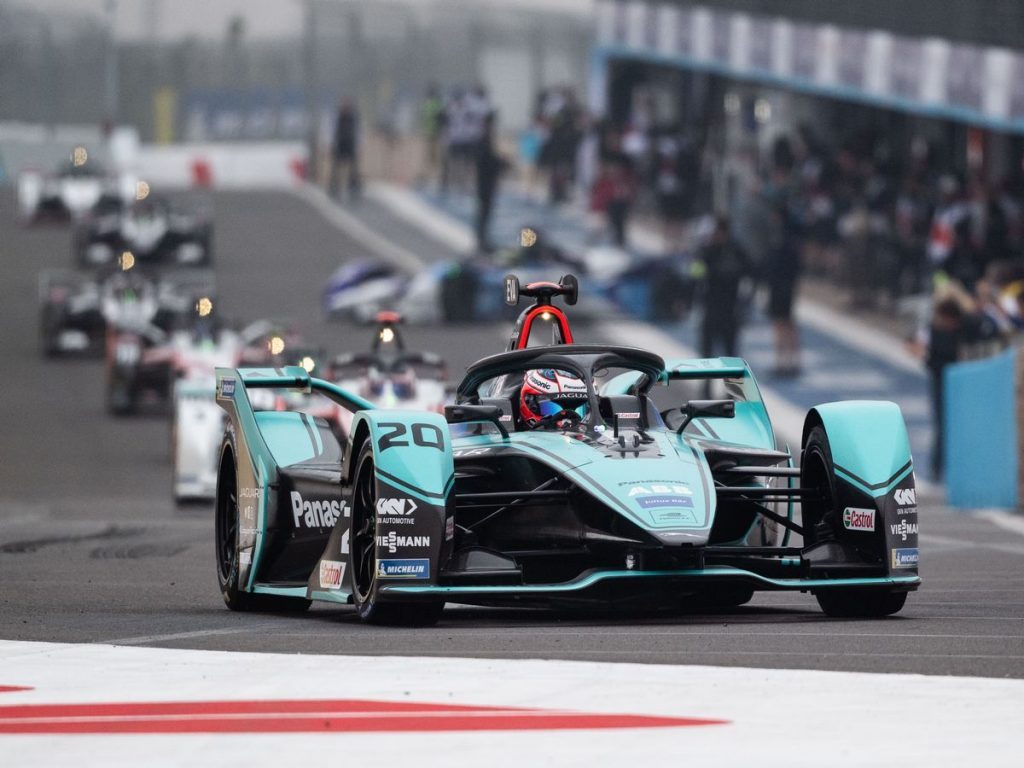 But after dominating both qualifying and Superpole, Evans struggled in the race to match the pace of the challenging pack and duly coming home in third.
"We encountered some really bizarre things we in the race which meant we dropped back from leading the race to second and then third towards the end.

"It wasn't really until we got back to tge factory to analyse everything that we realised how lucky we were to actually finish the race. We had a few things we had to manage during the race but there were also some other things in the background that we were touch-and-go as to whether they would let us see the chequered flag. So to get a podium was a bit of miracle."
But Evans continued to emphasise that despite all the dramas and mechanical issues across the first few races, the team were intransigent in their pursuit of a victory; a mindset that paid enormous dividends one week later in Mexico City.
"Coming into Mexico we had a great qualifying. I was disappointed to not get pole but in this game all you have to do is be up the front to have any sort of chance of pulling a good result. So to be second I could accept.

"And ironically, I am currently staying at Andre's [Lotterer] house at the moment, but then to get Andre off the line was crucial. Unexpected to be honest because being on the dirty side I was expecting him to get a better start than us, but to get the overlap I had to have it all into turn one and it paid off.

"And then our efficiency was just amazing and it was a huge turnaround from Santiago where we obviously fighting a lot of things there so we couldn't show out true potential but we could in Mexico."
Evans' triumph in Mexico City is highly regarded as Formula E's most complete performance to date. Leading every lap, Evans cruised home to an unrivalled victory 4.2 seconds clear of the field.
"When you are out front and no one is challenging you it allows you to run your own race and save energy in areas where you normally cant when you are under threat or attacking.

"It was a perfect race from us and it really stamps our authority that we are here as a serious challenger."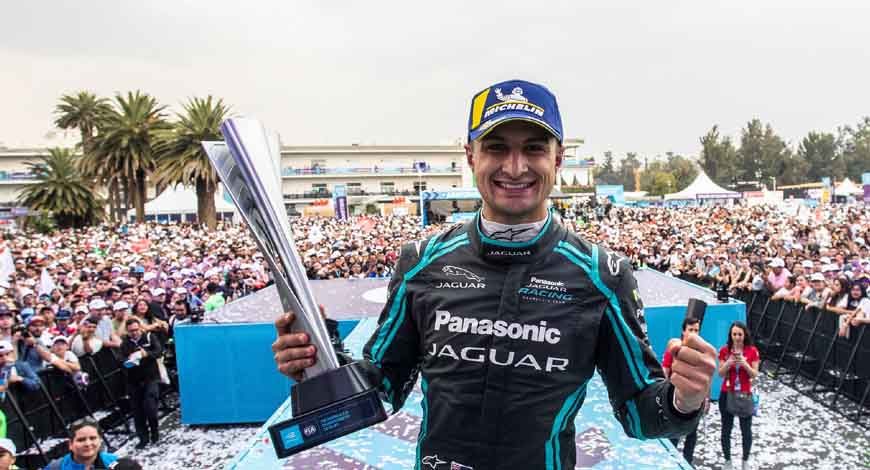 The next race in Marrakesh was marred by a costly team error that meant Evans, despite setting the fastest time in qualifying, crossed the line to begin his lap after the chequered flag meaning he would start the race last.
Devasted, Evans turned frustration into prowess and he climbed through the field to finish the race sixth. But despite losing the lead of the championship, Evans said that every race so far in the championship has sent a message to the paddock that both himself and Jaguar are real title threats.
Quick at every race thus far, Evans is firm that once the season resumes racing he can clinch a maiden Formula E title.
"For me it [season 6] is a very powerful message to send to the championship and the rest of the competitors that we are not inconsistent like we were last year but we've consistently got this performance.

"And now we are ready to show it every race."