Mitch Evans has opened up on the difficulties both he and Jaguar faced during the team's inaugural season in Formula E, admitting the team's adversity in the challenges they experienced built the foundation for their current success.
The Jaguar Racing name had been absent from motorsport since the brand pulled the plug on its Formula 1 operations in 2004.
Jaguar's Formula One parent company, Ford, had issued an ultimatum as part of a reduction in sport involvement internationally. As Jaguar did not advertise the Ford brand there was little return of value from the large sum of money invested.
Evans had long been on the path to F1. Having won the GP3 championship in 2012 and competed in GP2 for four seasons, eyeing up a seat in the top-tier. Unfortunately, the F1 opportunity never arose and repeat seasons in GP2 would be unproductive. Thus leaving Evans in an awkward situation as to where he would be racing in the future.
But in the first episode of Jaguar's 'RE:CHARGE at Home' podcast, Evans said that the opportunity to compete with Jaguar once it became clear is F1 aspirations were quickly fading came at the perfect timeframe in his career.
 "I was competing at GP2 at the time, coming off the back of my fourth season so I was obviously very focused on getting into F1 for many years," Evans said.

"Things didn't go to plan unfortunately. Well fortunately and unfortunately as the whole program for Jaguar to come back into motorsport came at the perfect time for me.

"Looking back, it was a lifesaver to put myself back on track on a world stage that wasn't Formula 1. I had accepted the fact that I wasn't going to get there [F1] so when my manager got the call for me test for Jaguar it was like perfect timing.

"Obviously there were a few hurdles I had to get over to get the seat. I had the evaluation [test] at Donington. I didn't really know too much about the championship, obviously I had followed it to some degree because I had good friends who were driving in it. Friends from GP3, GP2 and other high-profile drivers.

"So the fact that a massive car brand like Jaguar was to come back into motorsport and the championship was really interesting and something that I wanted to try get myself into."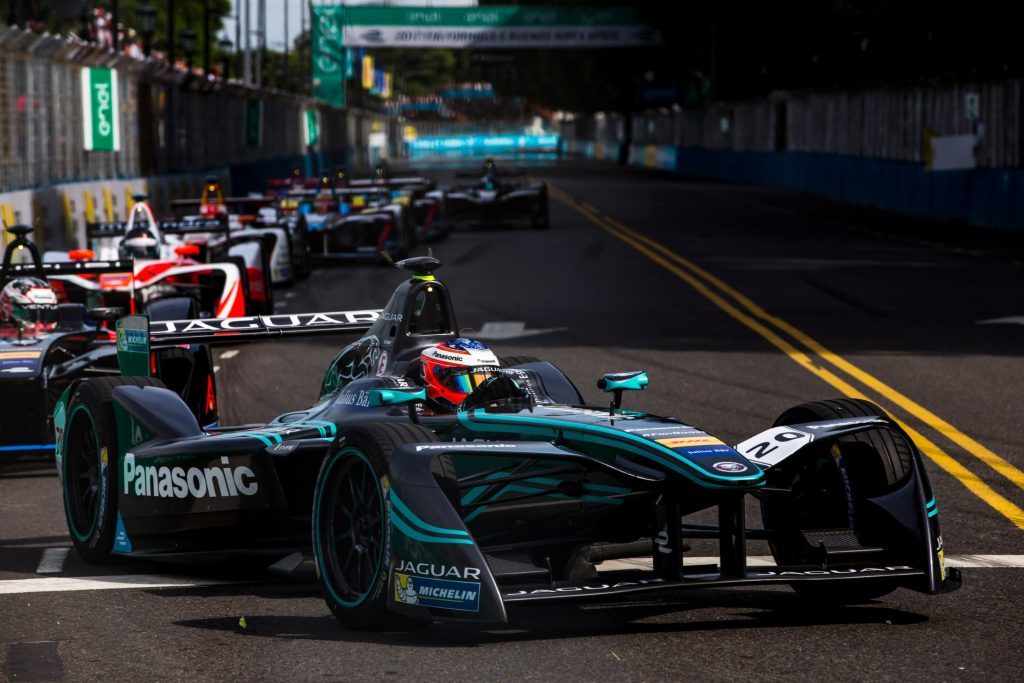 But unlike many other teams, Jaguar came into the sport with the intentions to develop their own powertrain.
Whereas the likes of Audi and Renault had already had three seasons under their belt to design an effective powertrain, Jaguar came into the sport entirely blindfolded. Something Evans admits proved to be a struggle as the team was put on the back foot.
"After the first few tests we knew we were going to be behind a bit, obviously from experience but also with the powertrain. With the timeframe there was not much time to design a powertrain.

So having two rookies, a fresh team and not the most efficient car out there, we were like trying to climb Mt Everest.

"You know it was quite challenge but we grew so much trying to do that.

"It was crazy times because from my point of view you are obviously trying to prove yourself to continue with the team. I had a one-year contract alongside Adam Carroll and to try and prove yourself and help the team to show you know what you are capable of doing in those circumstances is not easy because you are not getting the great results that everyone's wanting to achieve.

"You obviously want to be spraying champagne and then it is easier for teams to justify your worth, but when you are trying to scrape into the points and do what you can that is when it becomes really challenging."
Evans finished the 2016/17 season 14th in the standings. Yet just one year later and the kiwi would claim his first pole position and podium, while just another season later Evans would claim his and Jaguar's first victory at the Rome E-Prix.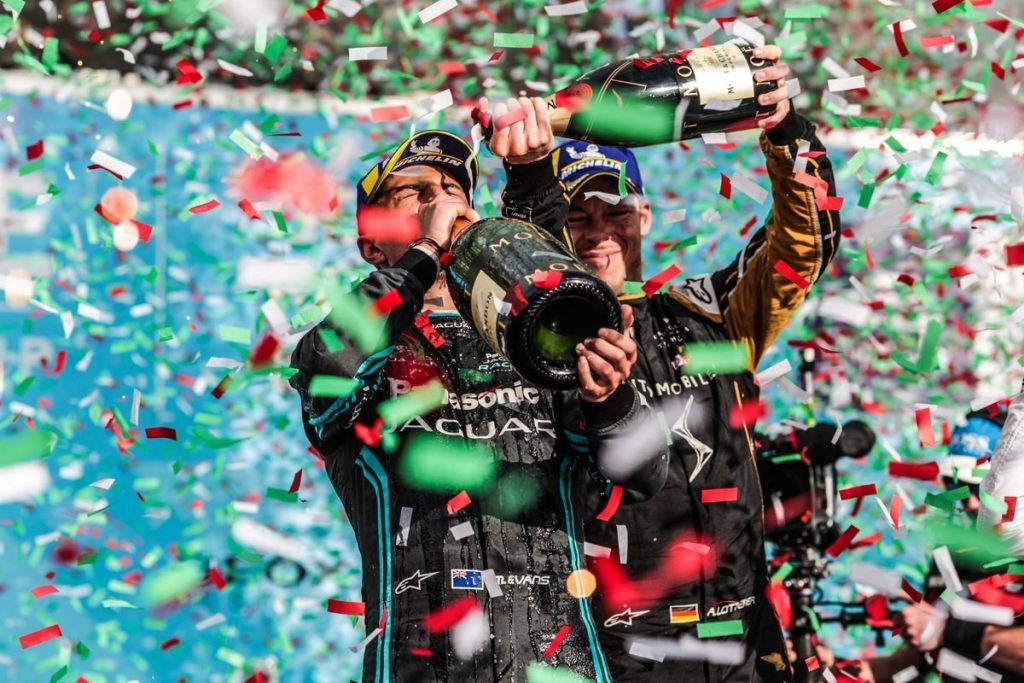 In a retrospective view on his FE career to date, Evans said the challenges that the team were forced to conquer in their first season were pivotal in building themselves into a position where they are now.
"Obviously one of the most important things of that first year being so difficult for everyone is that we laid down some really strong foundations which has got us to where we are now.

"I am very happy with the journey so far. A lot of dark times but you know I very much feel a apart of the Jaguar family and that is very special and will always be a special time in my life."