Aucklander Brad Mosen raced to his third consecutive Bay of Plenty Midget Car title to become the first repeat feature race winner of the season at Baypark Speedway on Saturday night.
The 2015 New Zealand champ was the top qualifier for the 25-lap final following a first and second placings in his heat races and Mosen had all the right moves on the restarts as he faced early challenges from Campbell Stewart, impressive rookie Ben Morrison and Aaron Hodgson.
Mosen had won the previous weekend's Baypark feature in his Greenway CP3-Toyota but says he had been a little conservative that night on the rain-affected track.
"I was probably about eight-tenths last week but tonight I wanted to show our pace and make a bit of a statement. I was ten-tenths," says Mosen.
"The car is an absolute rocket ship. It goes out of the pits exactly as I need it and then all I do is adjust the shocks to match the grip as the track changes."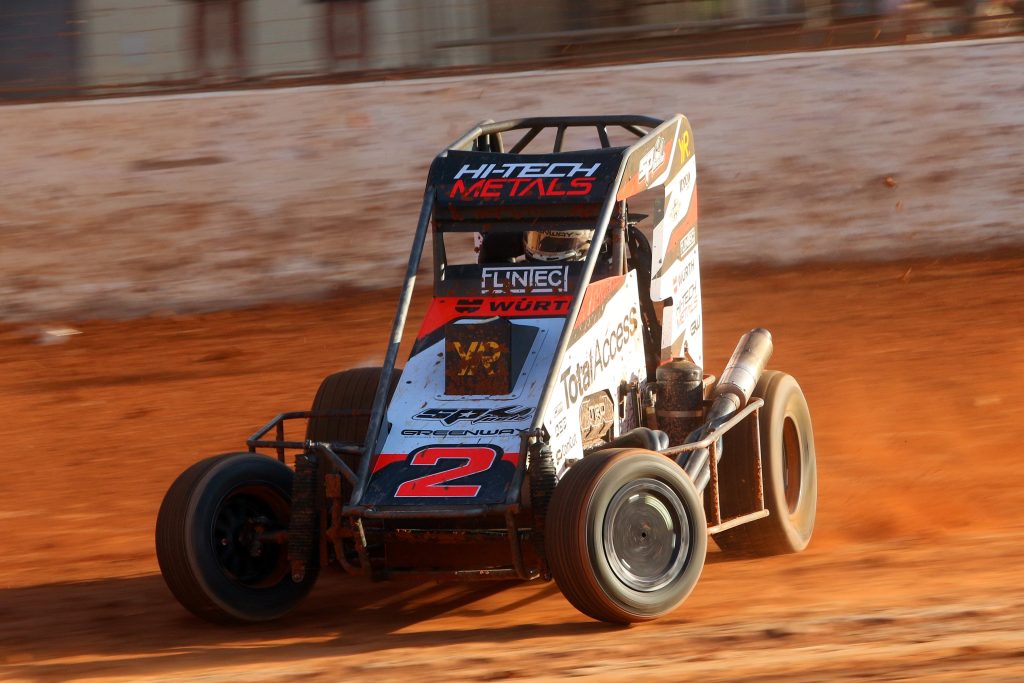 National champ Michael Pickens had to start deeper in the pack after a non-finish in his first heat race but after advancing to second spot he finished 3.0secs behind Mosen with Hodgson completing the podium.
Also racing to BOP title success was Rotorua's Boyd Westbury who dominated the 6 Shooter category. Westbury won both heat races and was he able to drive away from defending champ Luke McClymont in the 20-lapper with Auckland's Zachary Sokol completing the podium.
The Sprint Car action was again fast-paced and spectacular with some heavy crashes and it was two-time NZ champion Rodney Wood (Tauranga) who took an outside lane to feature race victory.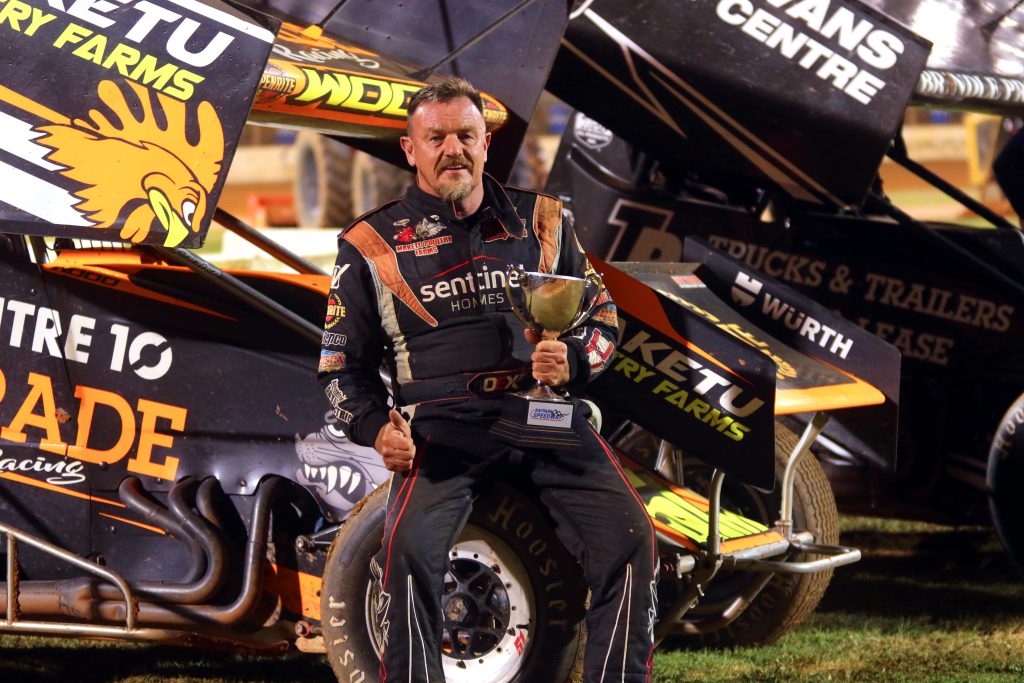 But it wasn't an untroubled win as mid-race Wood very narrowly avoided two tangled cars in turn four.
"I missed them but I slapped the wall side-on with both of my right side wheels and it has bent the front axle back," he says.
Hamilton's Dean Brindle maintained his strong early season podium run taking second place and Michael Pickens moved up from seventh on the grid to third after a mid-race battle with Max Guilford.
Close competition between the Youth Mini Stock racers produced three different winners with Gisborne visitor Ari Robertson taking the overall win, one point ahead of Rotorua's Jayden James with Baypark pace-setter Bryan Fraser in third
The next event at Baypark Speedway is on Saturday December 2 with the North Island Super Saloon Car Championship as the headline attraction.
Words & Images: Supplied