NASCAR will be introducing centre-locking wheels with a sole lug nut for the 2021 next-generation car.
The development comes subsequent of the series announcing that for 2021 they will be replacing the current 15-inch steel rims to larger 18-inch aluminium rims.
The reasoning behind the change is the series aims to race a car that replicates what the original equipment manufacturers (OEM) sell in showrooms.
"Once the decision was made to go that direction, we tested different lug nut options. With the loads on the larger wheels, we had to make sure that the wheel would remain securely fastened the car. The single lug, center lock design was the best way to accomplish this," said NASCAR Senior Vice President of Racing Innovation John Probst.
But the change to single lug nuts will not alter the choreography of NASCAR's unique pitstops. While pitstops will be much faster than before, teams will still rely on their crew to be just as efficient when in the lane.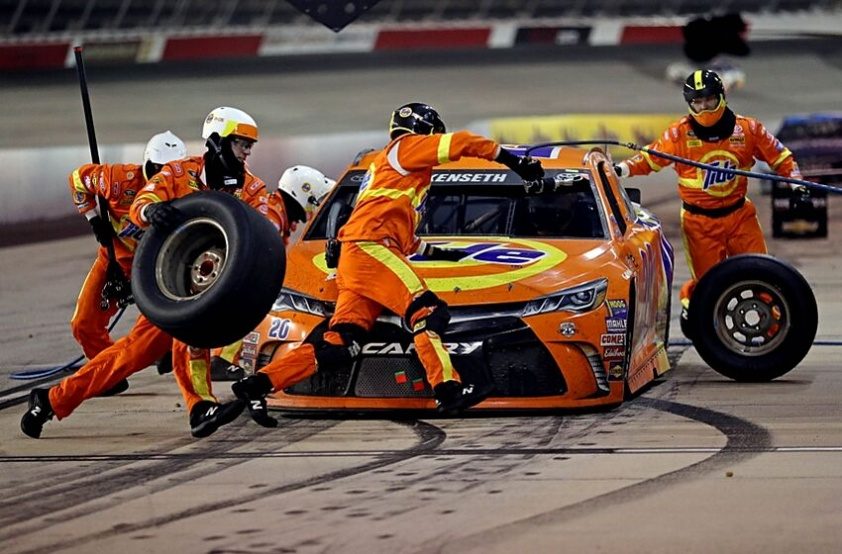 "You'll still have the same over-the-wall crew members you have today, and rules related to when they can enter the pit box are still in effect,"

added Probst.
"It will still be important for the tire changers to be quick off the wall to get to the far side of the car. Hand-eye coordination remains extremely important, you're still trying to get the lug and tire on and off the car faster than 39 other teams. The overall way a pit stop looks will remain the same."
NASCAR teams should also be replacing wheels less often as five lug nuts deliver more of a pounding than a single lug nut. Aluminium also is less forgiving than the previously steel wheels meaning the wheels would require a sterner lug nut.
Expect to see the single lug nut be used for an inaugural test over the week at a next-gen test from Auto Club Speedway in California.
Main Photo: Mike Ehrmann/NASCAR via Getty Images