In association with Pace Innovations, MARC Cars Australia recently revealed their next-generation race car to new and prospective purchasers.
The all-new Marc GT incorporates a unique modular chassis design, designed and built by Pace innovations, the manufacturer of MARC Cars since the inception of the brand in 2012.
The prototype car, is shown here, without its AMG Mercedes-inspired C63 Coupe-style carbon Fibre bodywork. The Marc GT features a GM, 6.2 litres, LS3 engine, equipped with a custom dry-sump system, a FAST LSX-R102 inlet manifold, and produces's 560BHP @ 6,100 RPM and an impressive 527 Ft-lbs of torque @ 5,100 RPM.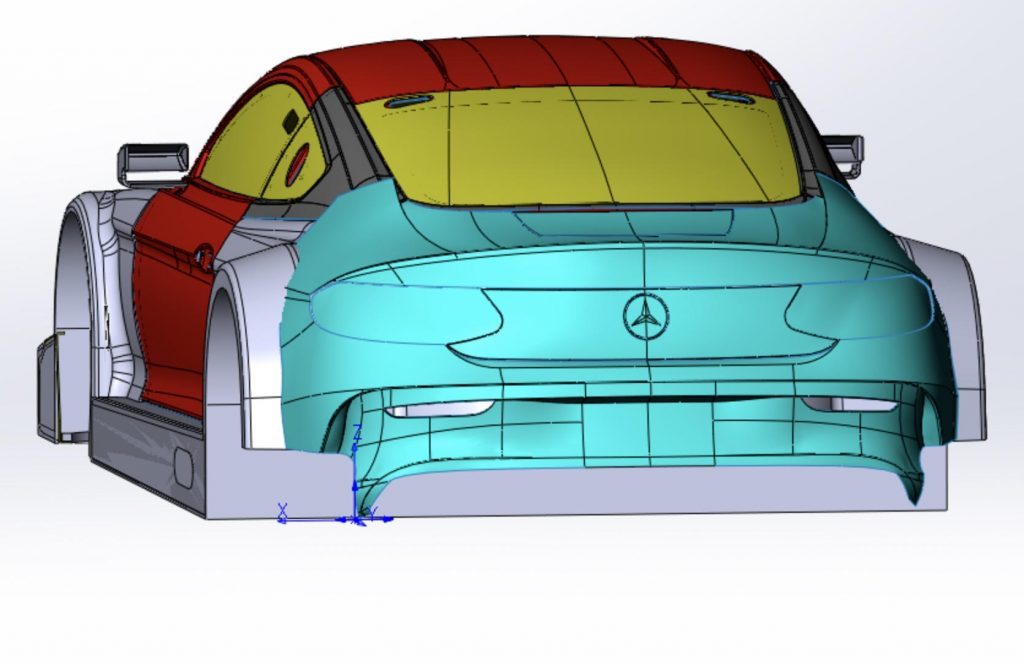 Power is transferred by a prop shaft bolted directly onto the engine's crankshaft to an all-new Holinger 6-speed transaxle developed by Holinger for the new Marc GT. The transaxle also houses the triple plate Tilton clutch and carries a piggyback style alternator. All of which are mounted in a demountable rear subframe that connects to the Centre section, known as "spider" because of its integrated roll-cage, looking spider-like. The connection of both the front and rear subframe to the integrated roll gage is by way of a patented spherical connection device, shown below.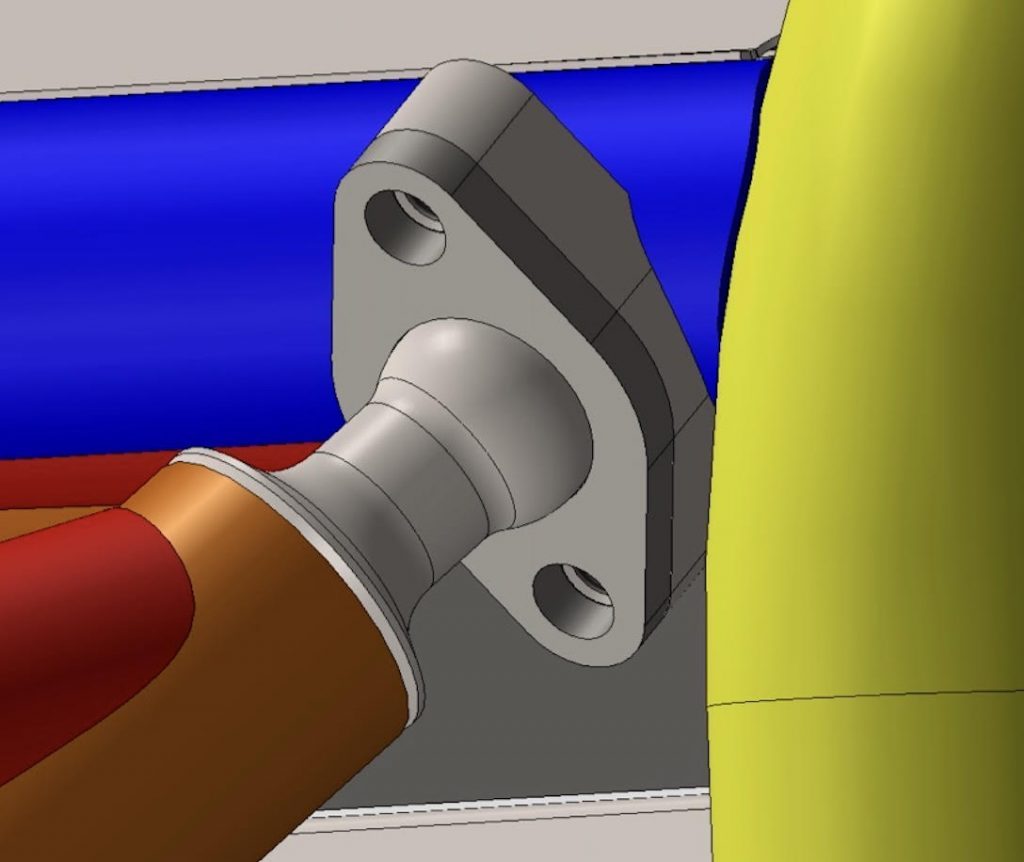 It's interesting to note that the new GEN3 V8 Supercar chassis, also manufactured by Pace innovations, has similar demountable front and rear subframes, born out of the necessity to be able to carry out infield crash repairs without the need for jigs and or fabricator's in a fast and accurate manner. Whilst the demountable subframe chassis concept is the same in principle, the attachment method differs with Supercars using a through-bolt tapered male/female connection versus the spherical self-aligning connection employed by Pace in the Marc GT modular chassis.
The car sits on 290x680x18 Dunlop Supercar spec tyres mounted to 11" wide 18" Koya Alloy Wheels; the suspension is conventional independent front and rear, with adjustable camber and toe by way of very neat colour-coded thickness shims. The dampers are custom-manufactured, adjustable Ohlins units. Massive 380mm diameter vented Brembo front rotors and brake calipers and 313mm diameter vented rear Brembo rotors and calipers provide the necessary stopping power, in conjunction with the latest Bosch Mk5 ABS.
The base car is expected to have a kerb weight of 1200 kgs with fuel and lubricants.
Geoff Taunton, the Principal of MARC Cars Australia, said that he was delighted with the progress Pace Innovations had made with the prototype and that it exceeded the brief they had given to Pace less than a year ago. "We currently have four deposits in hand with a further two orders expected as soon as the car debuts at Queensland raceway in late August."
Paul Ceprnich, head of Pace Innovations, and renowned, South African born, Australian design engineer, said. "Apart from the modular chassis design, which allows us to build a variety of race cars, on the same chassis, including a planned new generation 5.4 litre Coyote engined, Mustang inspired, successor to the Marc2 V8, [which we are already working on for the American market] is the centre sections ability to be able to accomodate tall and heavily built drivers, plus a passenger, with ease.
In base form, with a composite fibreglass body, and complete with ABS and traction control, MARC Cars' new GT is priced on a built-to-order basis, at A$275K plus GST.
The prototype Marc GT car shown below is fitted with an optional Carbon Fibre Body, which is expected to add a further A$15K to the build price.
Racer Products Ltd based in Auckland are the NZ distributors for MARC Cars Australia. www.racerproducts.co.nz