A new format for the New Zealand Endurance Championship has been announced by the organising clubs, SIERDC and NIERDC, following approval from the governing body, MotorSport New Zealand.
The new format will see a four-round national championship replace the previous annual "winner takes all" final event. The two clubs have agreed to align their rules, regulations, and race formats to create a cohesive four-round NZ Endurance Championship to be contested each calendar year. 
Both clubs will run three rounds in their respective island, with competitors' top two results from each island counting towards their NZ Endurance Championship points tally. Each round will consist of three race formats. Two One-Hour races will occur, one for eligible cars under 3.5-litres and one for those over 3.5-litres. MotorSport New Zealand will determine the corrected CC rating forced induction equivalency factors. The third race will be the headline Three-Hour enduro for all eligible Class cars. 
The One-Hour race's technical rules are straightforward for eligible cars, with only the capacity of the engine checked at any point in the competition. A mandatory timed pit-stop of no less than 45 seconds is required, during which the entrant can change drivers, wheels and add fuel if they so wish. Both One-Hour races are restricted to amateur drivers. 
The Three-Hour feature race's technical rules also follow a simplistic mindset. The total fuel capacity of eligible class cars must not exceed 120 litres. Brake rotors must be made of ferrous metal. Class 1 vehicles must weigh a minimum of 1250 kilograms, excluding the driver. Only one Elite or Pro driver per entry is permitted, and the minimum driving time for any one driver is 70 minutes. The Three-Hour race also includes the Michelin Am Trophy for all-amateur driver combinations.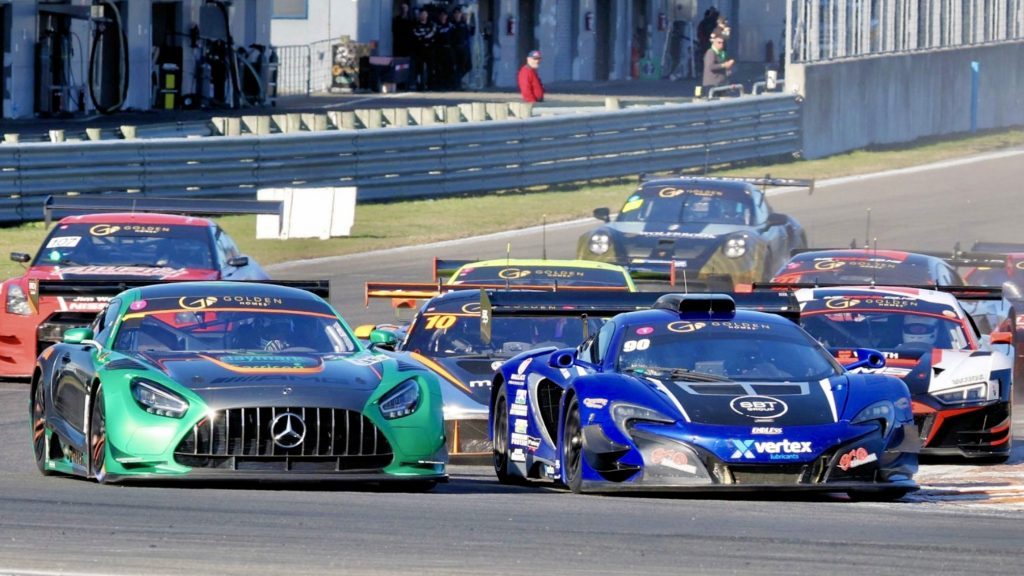 "The new format of the NZ Endurance Championship is an exciting development for the sport," said Elton Goonan, CEO of MotorSport New Zealand. 
"Endurance racing has been an incredibly popular part of the sport for some years now, and it's great to see NIERDC and SIERDC working together to align their rules and regulations to make one truly national NZ Endurance Championship possible." 
Scott O'Donnell, President of SIERDC, said, "with the popularity of endurance racing continuing to rise, it made sense to expand the NZ Endurance Championship and align the rules and regulations. The success of both series bodes well for the future of this premier national championship, which showcases NZ's best drivers and the country's fastest GT cars." 
The President of NIERDC, Mark Petch, said, "the new NZ Endurance Championship is a logical and exciting expansion of the endurance racing in New Zealand; both clubs have worked together to ensure that the rules and regulations are as simple as possible. We apologise to the many NIERDC 2-hour competitors, who will naturally feel disappointed; however, it is hoped that many of those competitors will take advantage of the new race formats and the higher profile of the new Series."
NIERDC 2023 dates:
| | | |
| --- | --- | --- |
| Round | Venue | Date |
| 1 | Pukekohe Park Raceway | 3 to 4 March, 2023 |
| 2 | Hampton Downs International Motorsport Park | 21 to 22 April, 2023 |
| 3 | Taupo International Motorsport Park | 12 to 13 May, 2023 |
SIERDC 2023 dates:
| | | |
| --- | --- | --- |
| Round | Venue | Date |
| 1 | Mike Pero Motorsport Park, Ruapuna | 8 to 9 September, 2023 |
| 2 | Teretonga Park Raceway, Invercargill | 22 to 23 September, 2023 |
| 3 | Levels International Motor Raceway, Timaru | 13 to 14 October, 2023 |