The fourth round of the 2023 Le Mans Cup (LMC) proved to be dramatic and unlucky for Brendon Leitch and Leipert Motorsport teammate Gerhard Watzinger at the Motorland Aragón in Spain.  The pairing had to retire their #70 Crowdstrike Lamborghini Huracán GT3 EVO2 as early as the second lap with a technical defect.
"Gerhard (Watzinger) had a good start to the race," commented Leitch.  "He went from eleventh to third in the space of one lap, then, unfortunately, smoke started coming into the cockpit on the second lap, and that was it!  At the moment, we are unsure what the cause was.
"We were on the backfoot right from the start of the round.  We had an accident early in the first practice and missed the second one due to repair work.  As a result, I didn't get any laps in other than testing earlier in the week.
"Because of this, the championship officials then said that I had to complete one mandatory timed lap in qualifying.  So Gerhard, who as an AM driver, does our qualifying, did two laps and then boxed for me to do my timed lap.  The whole session is quite short, so we actually didn't get a quick quali lap in so started at the rear of the GT3 field."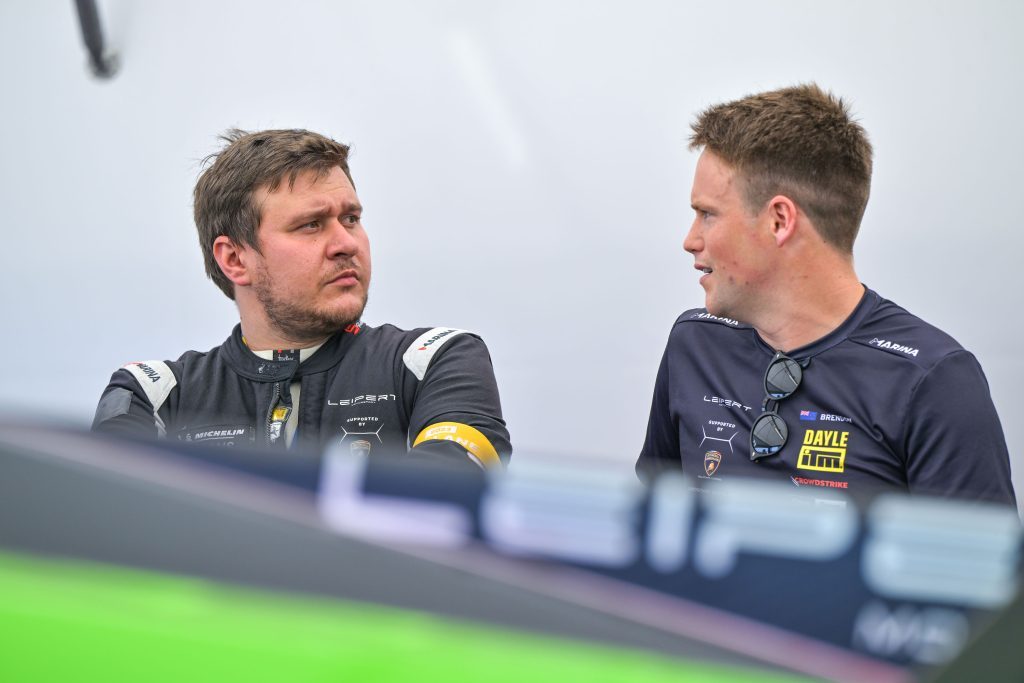 The #86 HCR with CaffeineSix Porsche of Anders Fjordbach was the first GT3 across the finish line, but the Danish team had a five-second penalty added for an earlier overtake beyond track limits. This put them back to second and gave the victory to the #51 AF Corse Ferrari of Hiroshi Koizumi and Kei Cozzolino, the first LMC victory for the new Ferrari 296 GT3.
"That was the hottest race we have ever experienced," commented managing director Marcel Leipert. "Outside temperatures of over 40 degrees Celsius were a challenge for the drivers and the team. The temperature in the cockpits reached 70 degrees at times.
"The team also struggled with the scorching heat in the team tent during the repair time of both our cars. Watzinger/Leitch experienced an event to forget this time. First, the practice accident, then the race retirement.  Considering the pace we had, the results are far from satisfactory. We are now concentrating on preparing for the next round in Spa, where we will build on our old strength."
Leitch now has a couple of weeks off before the next Lamborghini Super Trofeo round in Valencia on 14-17 September, then back to Spa for the fifth LMC round on 23 September.
Header Image: Leipert Motorsport