McElrea Racing, founded by New Zealander Andy McElrea, have opened a new base of operations in North Carolina and have confirmed entry in the North American edition of the Porsche Carrera Cup.
Their first signing for the 2023 series is none-other than Australian driver Thomas Sargent.
The team itself have established a strong racing presence in Australasia having competed for 13 years. In turn, they are now recognised as one of the most successful Kiwi owned teams in motorsport.
The intention of the expansion is to "create a pathway to the US and IMSA racing from Australia and this is a fantastic way to launch that," McElrea revealed in a press release from Porsche.
It's now all hands on deck to get operations up and running, Porsche mechanic David Gahagan, signed as Crew Chief, with a big task ahead.
"We are looking forward to getting stuck into the new championship in the new year, most likely in late January," said McElrea, speaking with Velocity News.
"In the meantime we will be busy finishing off acquiring and setting up all of our equipment, pit carts, tire trolleys and specialist equipment."
At this point in time, Sargent is the only announced signing with another to be revealed on a later date. The team may look to add a third car in the series come mid-season.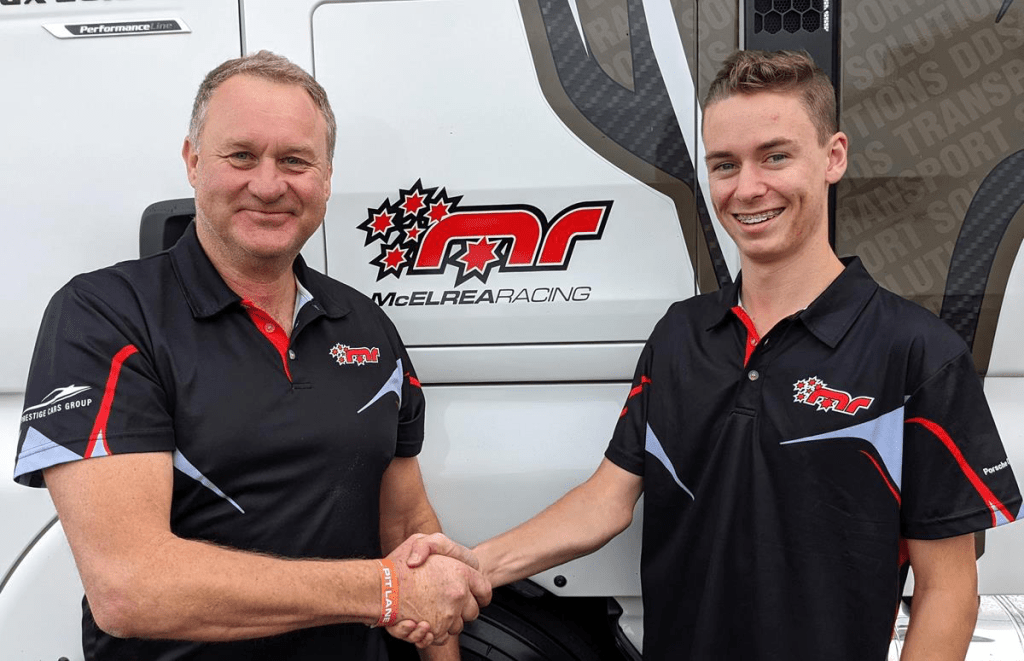 "We will start the championship with two cars and will be open to expanding to a third car mid-season," says McElrea.
"We will also be focussing on the growth of the business on customer track days at some of the many auto-club style circuits around the Mid-West."
The United State motorsport scene is lucrative, the Carrera Cup just one of a number of series Porsche race in. When asked on the potential of further expansion into a competition like IMSA, McElrea recognised this as a future possibility. For now, however, the priority remains with the Carrera Cup.
"Our plan is to get established as a race championship winning team at Carrera Cup level as soon as possible," he said.
"Depending on the opportunities that present themselves we will definitely look at joining IMSA at GT3 level when the time is right.
"Our initial focus [however], is to dominate the North American Carrera Cup championship."
The signing of Sargent is definitely a great place to start, the 20-year-old currently leading the 2022 Porsche Michelin Sprint Challenge Australia. He has not finished outside the top two in any race this year and holds a comfortable lead over New Zealander Ryan Wood heading into the final rounds of the campaign.
"It's super exciting, going overseas is something I've always wanted to do," said Sargent, who will move to the United States to compete.
"To have this opportunity with McElrea Racing is amazing.
"I was planning to follow the route to Europe, but then I had a conversation with John Evans (Jaxon Evan's father) who put me on to Andy, who said this was something he was planning to do.
"We went over there, checked it out and it looked like the way to go. I'm looking forward to going over there.
"(Porsche Michelin Sprint challenge) has been very valuable. It's been great to get some laps in the car, get some racing and some racing experience."
Current Carrera Cup Australia drivers on the McElrea Racing books include championship leader Harri Jones, race-winner Jackson Walls, Christian Pancione and Bayley Hall in the Pro class. Tim Miles and Liam Talbot also race for the outfit in the Pro-AM class.
In the Porsche Michelin Sprint Challenge they are represented by Lachlan Bloxsom and Aron Shields in the Pro class, and Richard Cohen and Brett Boulton in the Pro-AM.
Alumni of the team include the likes of Factory Porsche driver, Matt Campbell, Scott McLaughlin, Jaxon Evans, and Jonny Reid.
McElrea himself is also no stranger to the New Zealand motorracing scene, he was the 1991/2 Formula Ford New Zealand champion and followed that up with the 1994/5 TraNZam Championship, driving for Mark Petch Motorsport, against the likes of Jim Richards and Peter Brock.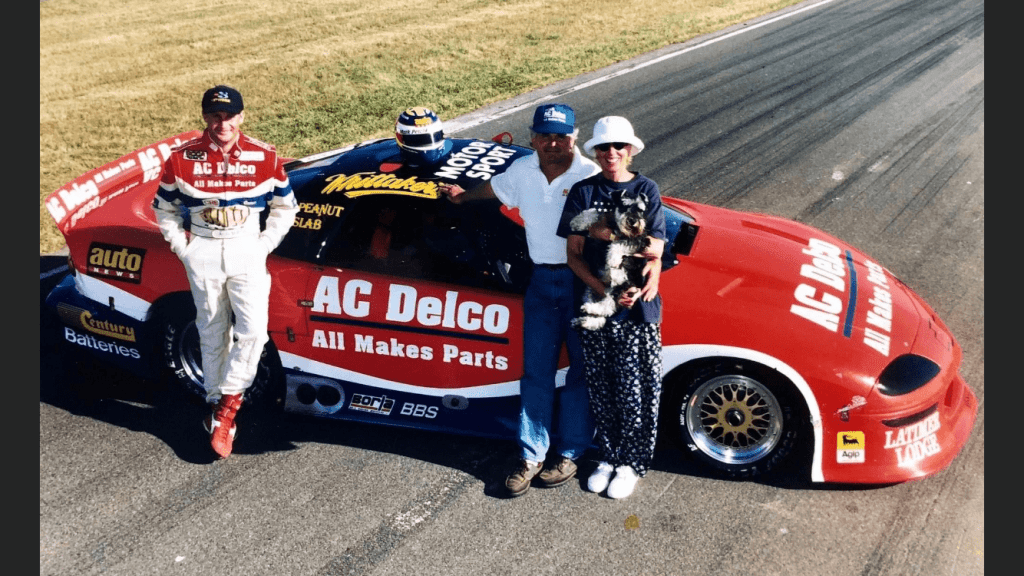 He moved to the USA in 1996 to work with another Kiwi legend, Steve Millen, before moving to Australia in 2001 to set up a furniture importing business with fellow Kiwi Racing Driver Craig Baird. From here, the rest is history, beginning with the co-founding of the PCR Porsche Carrera Cup team with school friend Paul Cruickshank where he worked as team manager until 2008.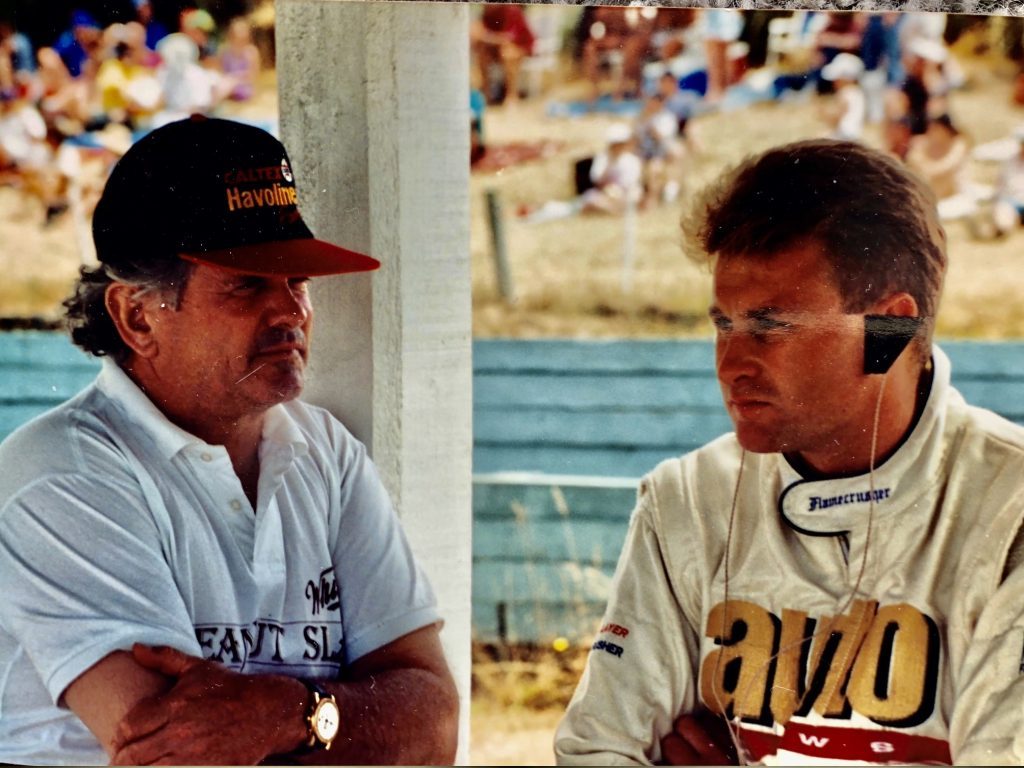 The very next year, McElrea Racing was born, now established as a dominant force in Porsche racing. Previous ventures also include the Fujitsu V8 Supercar Championship, Australian Mini Challenge and the Bathurst 12 Hour.
Racing is in the DNA of the McElrea family, his father Rod was a racer of note, as is Andy's eldest son Hunter, who, after winning the Australian Formula Ford, has begun establishing himself in the US Indy Lights. He claimed two race wins and three pole positions this year as well as the "Rookie of the Year" title.