NZ Touring Cars Ltd has announced that the BNT V8s Championship will adopt the popular TA2 class and will be rebranded as the BNT NZV8TA2 Championship.
Originally from the US, the TA2 racing class has been successful in multiple regions around the world. Designed and built by Howe Racing Enterprises, the class formula is based on a cost-effective program, with a purpose-built racing chassis and a 391kW (525hp) V8 engine.
It is attached to a G-Force four-speed transmission with a controlled gearbox ratio, while the suspension setup consists of Penske single adjustable 7-inch shocks and a 2-inch front sway bar. The cars will run on 15-inch Bassett steel wheels with Hoosier 3045 slick tyres.
The first two chassis' have arrived in the country, being a Mustang and a Camaro. Two cars used in the Australian competition were also in New Zealand for demonstration purposes. A further four cars are en route to New Zealand with another eight scheduled to go into production shortly.
The category was to launch the new platform this evening with a formal event at Hampton Downs. However, it was kept to a digital launch following the nationwide lockdown imposed from March 26.
"The NZ Touring Cars Ltd board and category management are delighted to introduce the all New NZV8TA2 Cars taking V8 Racing to a new era,"

says BNT V8 Category Manager Gary Lathrope.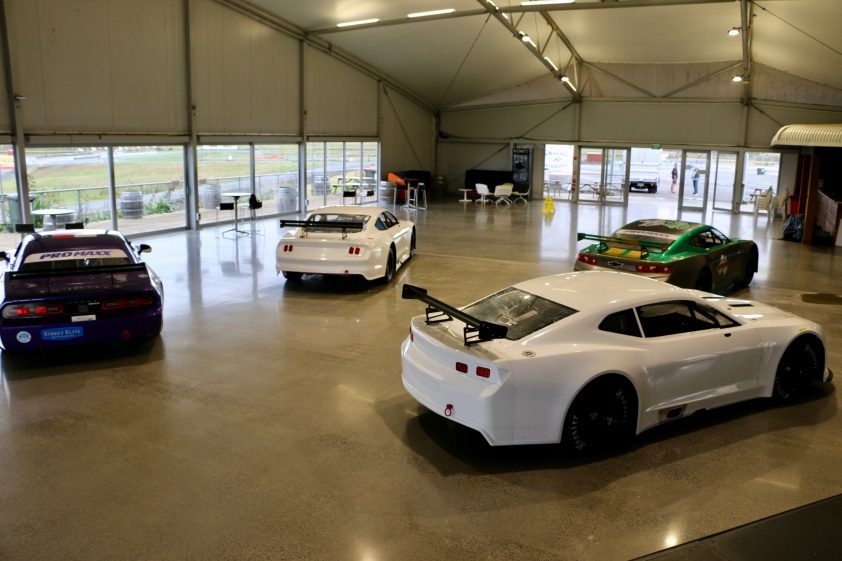 "It's a shame; it just means our more formal launch plans have had to change and will be delayed slightly. We had over 50 people RSVP to attend the event – we look forward to re-inviting all of those people back to view the cars once these restrictions have been lifted, the well-being and health of everyone is imperative to us. We support the Government's stand to try and stamp this virus out; there will be opportunities for us to re-launch when the time is right."
"The cars have been a massive success in Australia, and we look forward to seeing that growth continue over on this side of the Tasman."
"At 1250kg and over 525hp there is no other car that can compare to the performance of these cars in their price range. This formula allows drivers to use their skill behind the wheel, not the money spent on the engine."
The announcement of the new class today will also see the New Zealand Touring Car series have closer ties with their Australian TA2 counterparts. A trans-Tasman competition is being planned for the future.
"The New Zealand cars are built to the exact PBR Distributions specifications, so they are identical to the cars in Australia, which then opens a window for genuine trans-Tasman challenges between both countries."
"With the huge popularity and growth in Australia with grids of over 40 cars, these modern-style sports coupes with the option of 3 different body styles represent amazing value."
New Zealand and Australian distributor for TA2 cars, Peter Robinson of PBR Distributions says it is an exciting phase for domestic motorsport on both sides of the Tasman.
"It was approximately 18 months ago that I saw an advertisement on Facebook that the New Zealand BNT V8 Series posted about looking to update their cars and include the Mustang, Camaro and Challenger in their series,"

said Peter Robinson.
"I contacted Mark Heimgartner from the New Zealand Touring Cars Ltd board and explained TA2 Australia's vision of a five-year plan to bring our same spec TA2 formula to New Zealand and asked if there was any synergy between the two groups… and that's how the talks kicked off. From there it was decided that the group behind the BNT V8's would be the organisers and promoters of the series for TA2 cars in New Zealand.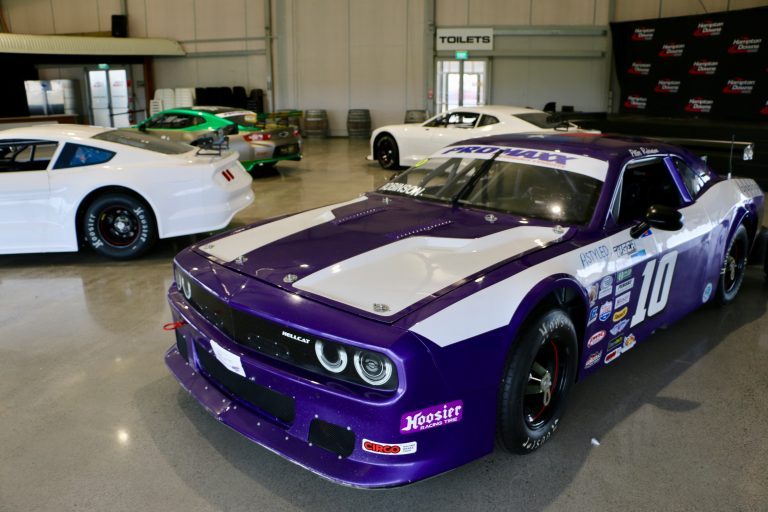 "PBR are the exclusive dealers for Australia and NZ for the Howe same-spec TA2 cars, New Zealand supply will be direct from Howe Racing Enterprises in Michigan to Paul Manuell from Eastern Automotive & Performance who has been appointed as the importer and supporter of the race cars, sales, spares and servicing.
"The BNT NZV8TA2 Championship will use as much of the Australian technical rules and regulations as they can and tailor it to the New Zealand conditions, but the key here is that they will be the identical cars as we run in Australia, exactly the same specification and that's something we are all really excited about.
"We have already had direct interest from New Zealand competitors wanting TA2 cars as well as through the BNT V8s Championship, and despite the small level of advertising we have done we already have a list of about 20 people with their hands in the air ready to buy one or more TA2 cars."
Parts supply, component service and vehicle sales in New Zealand will be facilitated by Eastern Automotive Performance Centre owned by Paul Manuell and Michael Childs.
Manuell is no stranger to V8 racing in New Zealand, being a former national champion and more recently competing in the Thailand TA2 series in 2019 where he won the Championship.
"After testing & racing TA2 in Asia I knew this was the fix for New Zealand motorsport, this is absolutely where we need to head,"

said Manuell.
"The NZ Touring Car Ltd board and myself started talking about introducing this class in February 2019, both coming to the conclusion that this would be a great step forward for New Zealand motorsport."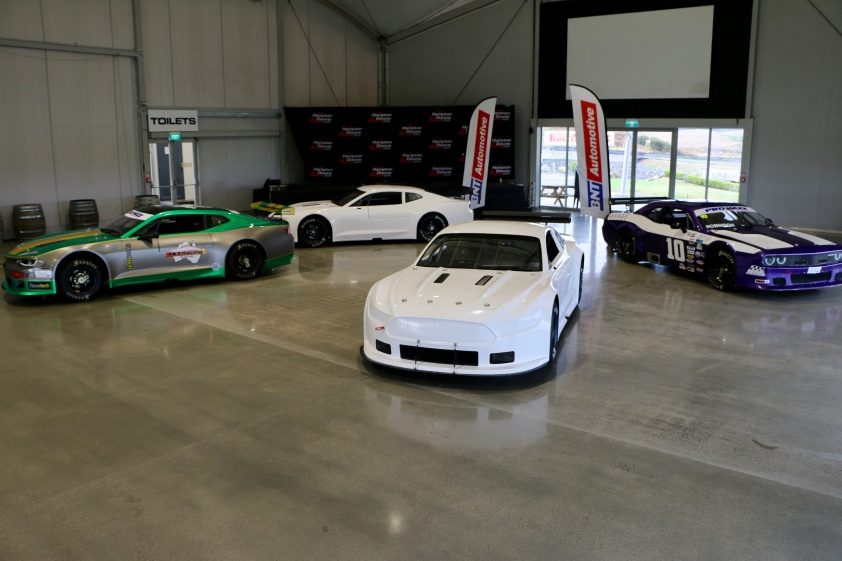 "After winning the Asian TA2 championship momentum began to steamroll globally, and the TA2 word was out."
Manuell says the initial interest from competitors has been strong.
"I've had just over 20 competitors reach out to me to register their interest in buying one, even before we've launched it, or they've even seen one in the flesh. Which is encouraging."
"Once these community restrictions lift, I expect many of those to remain interested."
Manuell says the cars will appeal to a wide range of competitors.

"Driving these cars is phenomenal. The tyre, grip, power is how I would equal a single-seater experience. 1250kg, 525hp, sticky tyres, light, fantastic brakes, and ease of control is motor racing at its best."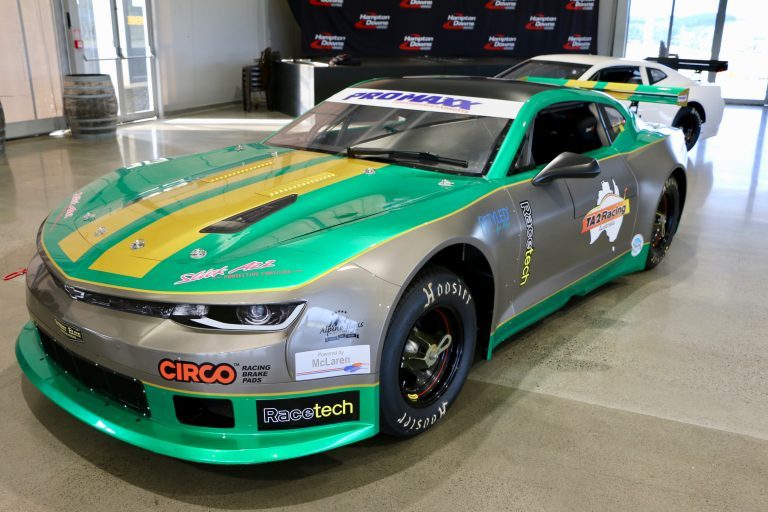 "I am so passionate about these cars, the formula is spot on, the parity is the most perfect scenario for motorsport in this current era, and tuneability is also exactly where we need to be. This is a formula where you can run from your shed, carry out basic engineering changes that work without massive staffing and engineering budgets."
"This is why the cars are so exciting. The drivers and fans alike are going to love it."
Current class one BNT V8 competition cars will remain competitive with this generation chassis.
The new cars will be eligible for the start of the 2020-21 season and will be available for purchase as a turnkey package, fully race-prepared and ready to drive with a base setup. The car will come with extra wheels, slick and wet tyres, a Racetech seat, Racetech harness and window net.