Penrite Racing has revealed a stunning new gold livery for this weekend's Bathurst 1000, which will be run by New Zealander Matthew Payne and Supercars veteran David Reynolds in this weekend's Great Race.
It will be Payne's second Bathurst 1000 after a sixth-placed finish in 2022 when he partnered Lee Holdsworth for Grove Racing.
This year, he has the experience of French professional Kevin Estre alongside, with the 34-year-old currently competing in the World Endurance Championship full-time for Porsche in the Hypercar class.
Payne and Estre finished a respectable sixth at Sandown, the best of any Mustang, backed by a solid opening stint from the latter to start the race.
Following the special Bathurst wrap launch, the Kiwi said, "I am really excited for the livery. I think it looks awesome. The base colour is really different to recent Penrite Racing cars and brings a new look to the car.
"Being Bathurst, it is the biggest weekend of the year combined with a lot of unknowns with the Gen3 car and changes. It will be interesting for the fans, and I hope we have a speedy car come Sunday that allows us to fight for the win, and I am looking forward to sharing the car with Kevin again."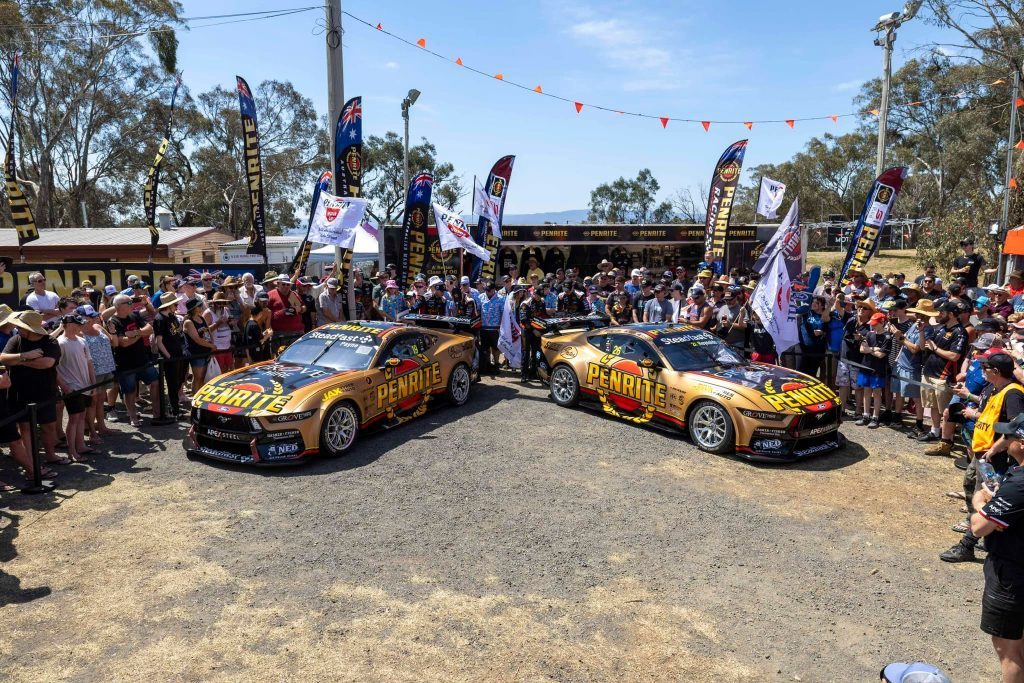 Reynolds, who won the 2017 Bathurst 1000 alongside Luke Youldon, has the experience of Garth Tander as his co-driver, the latter claiming victory last year with New Zealand's Shane van Gisbergen.
"The Penrite Mustang will absolutely stand out from the crowd at Bathurst this weekend," said Tander." Penrite Racing has done a great job again with the livery, so really excited about that. Obviously, with Bathurst itself, we are looking for another strong weekend off the back of Sandown with Matt and Kevin's performance as the first Mustang home on Sunday.
"For Dave and I, we were looking really strong early. The team did a great job at Sandown, but we all know what a challenge Bathurst is however, we are really excited to meet that challenge."
Tander was an unlucky early casualty in the Sandown 500 when his left rear came off on Lap 19, spinning the car to the right and into the wall. The loose wheel would land on the rear wing of the Cam Waters/James Moffat entry, effectively removing two front-running Mustangs from contention.
Supercars track action at Bathurst begins with opening practice at 3.20 pm tomorrow (NZ time), with the Bathurst 1000 starting at 1.15 pm on Sunday.
Header Image: Penrite Racing