Ryan Yardley collected his third podium in just his fourth Formula Regional Americas race start at Circuit of the Americas earlier this morning.
The Christchurch racer qualified sixth and crossed the line in second after 13 laps of racing.
Yardley finished 0.5s behind eventual winner Jason Alder.
Both Alder and Yardley capitalised on fast starts and a midrace collision between front row starters Kyffin Simpson and Joshua Car at turn one.
Yardley had a lunge at Alder on the final lap, but despite getting alongside his rival he couldn't make the overtake stick.
His P2 matches his best result from Virginia last month.
"We struggled this morning with qualifying and to be fair we didn't really have the pace in the race," said Yardley.
"Luck went our way today, so hopefully, we tune it up overnight and get more speed out of it for tomorrow.
"Thanks to Kiwi Motorsport. I'm stoked to be racing here at Circuit of The Americas."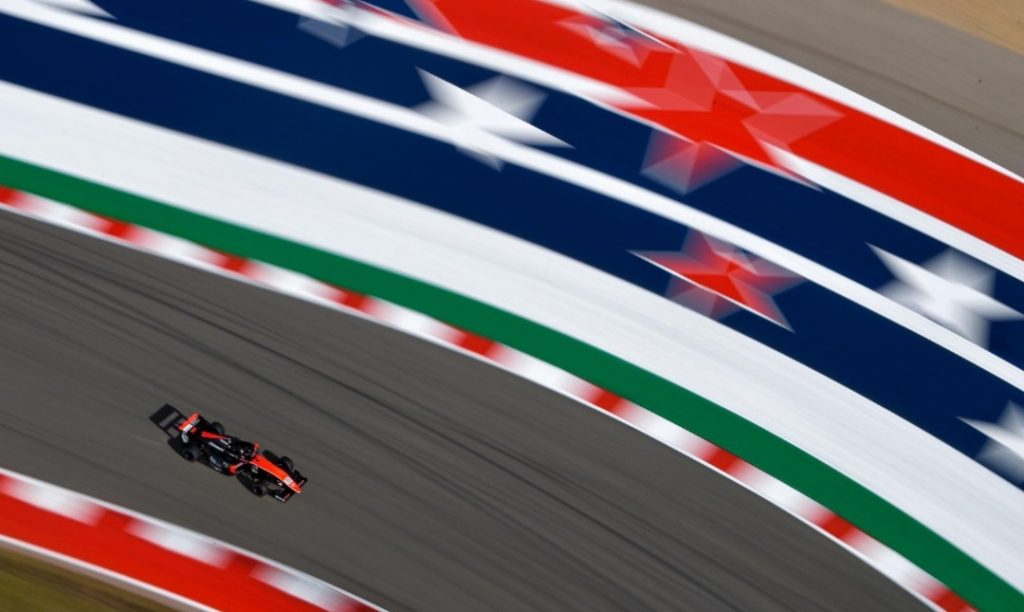 Kaleb Ngatoa also carries the New Zealand Ensign for the weekend. He finished P6 in his first-ever Formula Regionals race.
Ngatoa and Yardley have two more races tomorrow.
Yardley starts P5 for the first of those, with Ngatoa coming from P9.