The Porsche Carrera Cup Australia Championship will race in New Zealand for the first time in 2024.
Embracing a groundswell of Kiwi interest in the series, Australia's top one-make series will follow Supercars across the Tasman and join the ITM Taupo Super400 schedule on 19-21 April.
It will be just the second time the series has raced outside Australia, seven years after they featured at Sepang International Circuit in Malaysia.
"Returning to an overseas venue has been on the agenda for the series for some time, but it needed to be the right venue, the right time and the right place," said Porsche Cars Australia Motorsport Manager Barry Hay. "This ticks all of those boxes and so much more, and we're proud to be taking one-make Porsche racing back to New Zealand in 2024.
"Following the Supercars to Taupo for the first ITM Taupo Super400 event made all the sense in the world, and we have worked closely with the Repco Supercars Championship, Porsche Motorsport New Zealand and our teams and competitors to make the trip achievable.
"Carrera Cup has such incredible Kiwi heritage and DNA, and while we are Carrera Cup Australia, we are fiercely proud to represent New Zealand as well- as witnessed by the teams and drivers who come from across the Tasman to race with us.
"It's going to be an incredible trip for our teams and drivers and a great experience to take the show on the road to another country."
Eight Carrera Cup titles have been won by New Zealanders, with Jim Richards the winner of the inaugural title in 2003 and followed by Fabian Coulthard in 2005.
Craig Baird is the most successful Carrera Cup driver in the series' history, winning the title five times (2006,2008,2011,2012 & 2013).
Jaxon Evans was the most recent Kiwi victor in 2018; however, young star Callum Hedge is in contention to break that drought ahead of the season-finale at the Adelaide 500.
Ten different New Zealanders have won 152 Porsche Carrera Cup races since the series began in 2003.
Marco Giltrap, who claimed the Porsche Sprint Challenge Australia title at Bathurst over the weekend, will compete in the series in an Earl Bamber Motorsport and Team Porsche New Zealand entry, as will Zac Stichbury.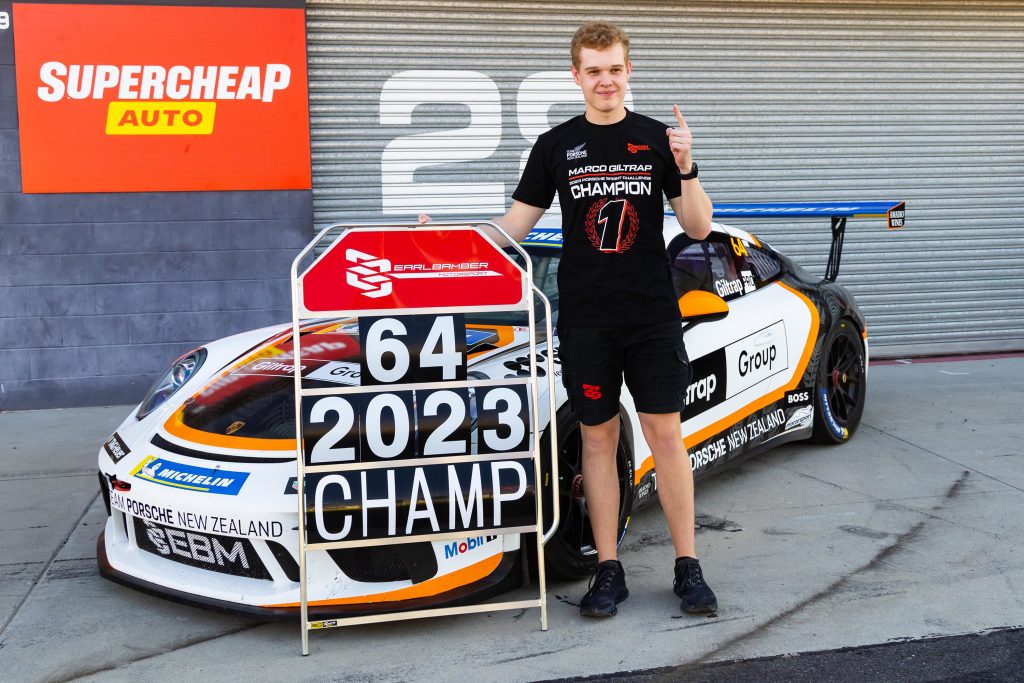 New Zealand will be the second stop on the 2024 Porsche Carrera Cup Australia calendar, with the remaining dates to revealed in the near future. It's believed the opening round will be at the Australian Grand Prix on 21-24 March.
The Carrera Cup is the first support class confirmed for the ITM Taupo Super400, with further announcements set to reveal other categories in the coming weeks.
It's believed the final round of the 2023/24 Toyota 86 Championship will claim one of those spots for the final round of their season, given their final round is in April yet still to be confirmed.