Kiwi motorbike racer Shane Richardson will race a Triumph Street Triple RS as a factory rider in this year's British Supersport Championship.
The Supersport Championship acts as a feeder series to the British Superbike Championship, arguably one of the world's most competitive two-wheeled domestic series'.
Last year, Richardson raced in the National Superstock Championship. A season that taught him how vital self-belief is when times get tough.
"I really had to show to myself and others I deserved to be here and was still on the up simply to warrant sacrificing so much for the financial input that comes with it," he told us in November.
This season, Richardson remains with the Astro-JJR Racing family. And along with a jump to the Supersport series, Richardson also has to learn a new bike.
"People have asked if I will need to change my riding for the Triple but there are changes between every bike," he said.
"We've got a great team and a good pre-season lined up and we'll work through it all."
There is always a hint of nervousness when predicting how competitive a new bike will be once race day rolls around.
But Richardson has strong faith in the team around him.
"At Triumph, when we all got together for the first time, to see the size of the effort around you as a rider, it just feels like a really good place to be.
"I'm very excited and quietly confident."
Irish rider Rhys Irwin makes up the two-bike effort.
Irwin finished tenth in last year's Supersport Series.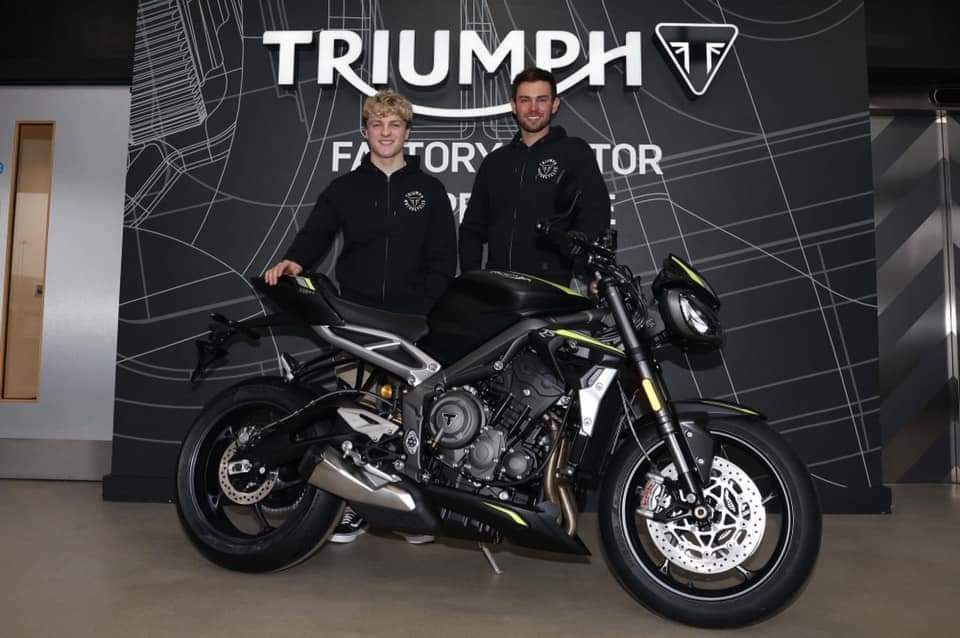 Richardson will also compete against friend and fellow Kiwi Damon Rees once more.
The two were teammates in the Superstock Championship in 2020 before racing for rival teams last season.
In December, Rees announced he is moving to the Supersport series with Ashcourt Racing, riding a Yamaha R6.
Round one of the season is at Silverstone in mid-April.