The Rimac Nevera has yet again set another record, only this time it did it in reverse while travelling at speeds that would make most sports cars wince.
That's right, someone was brave enough to accelerate the electric hypercar backward to 275.74km/h, or 171.34mph, which was fast enough to claim the Guinness World Record for the fastest speed ever recorded heading in the wrong direction.
Not just any car can achieve such a result though, with the Nevera owing its new accolade to a gearless quad-electric motor drivetrain – producing just over 1400kW and 2360Nm of torque – that can basically perform at the same level no matter which way the car is going.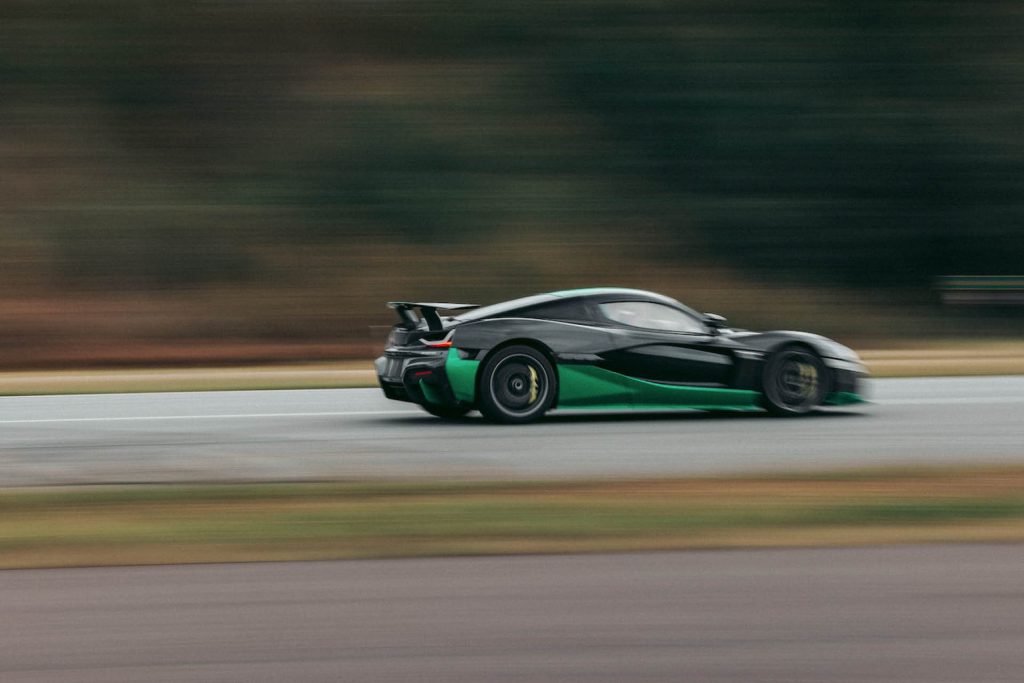 "It occurred to us during development that Nevera would probably be the world's fastest car in reverse, but we kind of laughed it off," says Matija Renic, Chief Program Engineer for the Nevera.
One dilemma the team behind the stunt highlighted in red before giving it a go was the fact that the car's aerodynamics, cooling, and stability weren't optimised for reversing at speed. However, it decided to go ahead for one good reason anyway, that being "fun".
"Our simulations showed that we could achieve well over 150mph but we didn't have much of an idea how stable it would be – we were entering unchartered territory."
For the man behind the wheel, Goran Drndak, he said the hardest part about the run was getting used to the world flying past the opposite way.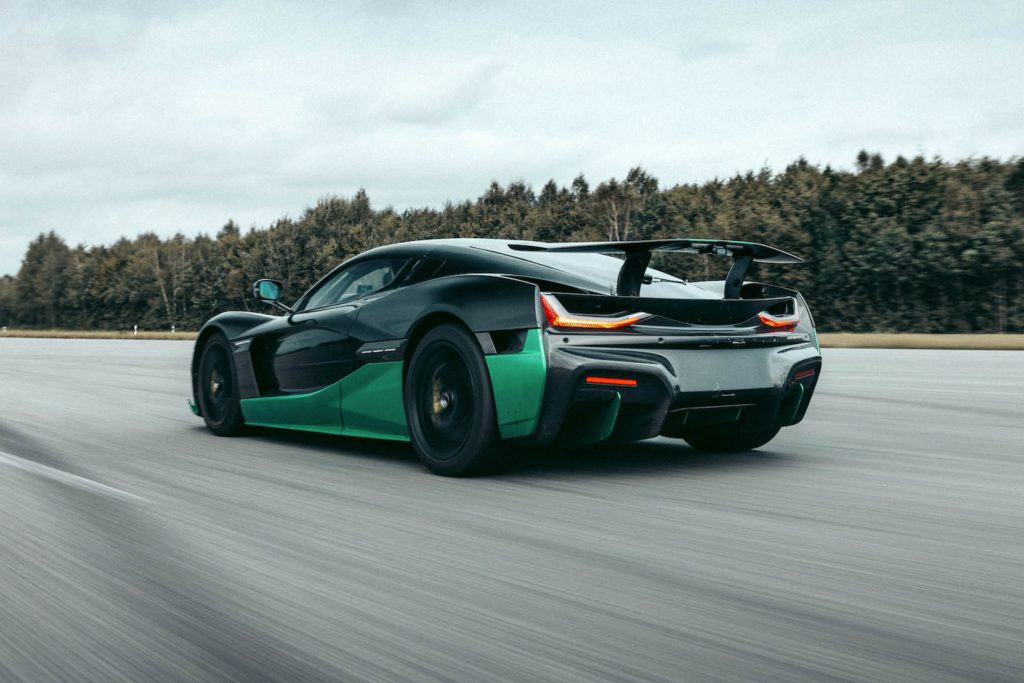 "You're facing straight out backwards watching the scenery flash away from you faster and faster, feeling your neck pulled forwards in almost the same sensation you would normally get under heavy braking," he added.
"You're moving the steering wheel so gently, careful not to upset the balance, watching for your course and your braking point out the rear-view mirror, all the while keeping an eye on the speed."
This is just one record among a plethora achieved by the Nevera this year alone, those of which include becoming the fastest electric car in the world (going forward), 23 acceleration records that were set in the same day, and setting the EV lap record at the Nürburgring among others.