Unless you're an avid player of racing games, you don't see a move like what Ross Chastain just performed in a NASCAR everyday.
Coming into the final corner of the NASCAR Cup Series race at Martinsville, it didn't look like the 29-year-old was going to make it into Championship Four.
And yet somehow, he went from 10th to 5th by staying up high, pinning the throttle, riding the wall around turn three, ultimately giving him a shot at next weekend's finale race.
While the entire right side of Chastain's car was pummeled, the move was actually faster than taking the traditional line his competitors took – so much so that he set a new lap record in the process.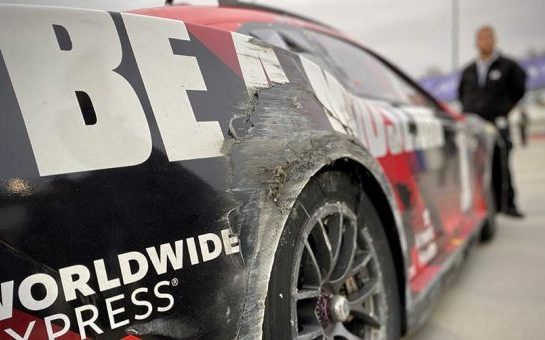 Chastain set a time of 18.845 seconds which is over half a tenth faster than Joey Logano's 2014 record.
Such a move saw the American driver experience around 5G of force as he entered the corner at 200km/h.
While it isn't often seen in the real-world, racing game players will know the maneuver is commonly used to pass competitors in a somewhat dirty manner.
Herein lies the issue. Although the moment will go down in the history books as what some are saying is one of the greatest moves in NASCAR history, it shouldn't be repeated for the sake of safety and fairness of the sport.
Still, it takes sheer determination and faith to pull a move like that off.
Main image: Ross Chastain Facebook