Valentino Rossi's incredible MotoGP career is over.
The Doctor bowed out to the sport with a tenth-place finish in the Valencian Grand Prix.
He saved one of his best performances of the year for last.
It's fair to suggest the 42-year-old is well past his prime, and he has been for some time.
But overnight was almost like a pleasant throwback to the Rossi of old.
He outraced factory Yamaha rider Franco Morbidelli in a straight-up dog fight with his apprentice.
"He was so fast and so unattackable that I needed to stay the whole race behind him," Morbidelli said.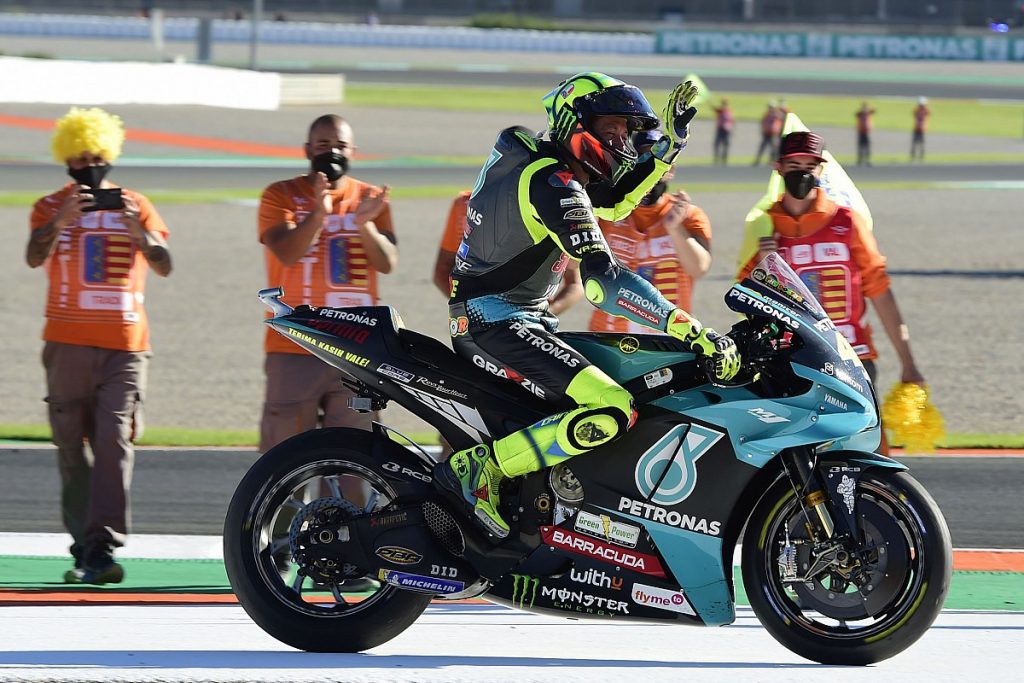 Tenth isn't Rossi's best result of the season. That would be his P8 in Austria. But his Valencian effort is one he won't forget for some time.
"I was motivated and focused as if I was fighting for the championship because the last race is the last race, it's very important," Rossi said.
"It was not easy because there was a lot of pressure, but I was able to get into the top ten. So that means I'm ending my long career among the top ten riders in the world.
"I'll always be able to say that in my last race I finished in the top ten.
"I didn't want to finish last."
Rossi had a special victory lap after the race, giving one last wave to the thousands of cheering fans showing off their VR46 merchandise.
He was then mobbed by some of his closest supporters back in the pitlane.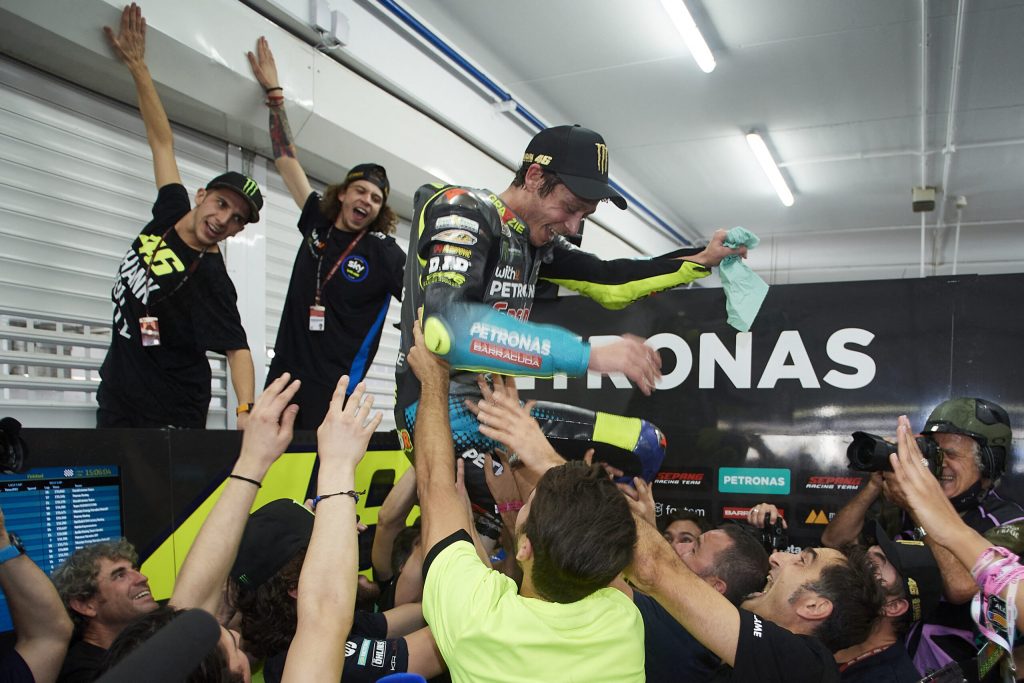 There were smiles, tears of joy and plenty of champagne to go around.
"It was very moving. I received great support and felt great respect from all the people in the paddock and all the riders."
Rossi's career ends with 89 premier class wins, 199 podiums and seven MotoGP world championships.
"I think it will be difficult in the next few weeks and months, especially in March when the season starts again, and I won't be there," he said.
"I regret stopping, already."
Rossi was announced as a MotoGP legend after the race and inducted into the MotoGP Hall of Fame.