Steve Scoles is a familiar face in the New Zealand racing scene, competing in anything he can get his hands on, whether it be Sprintcars, muscle cars, and now, in the GT New Zealand Championship in his Ginetta G56 GT4. 
He took out his class's title in the South Island Endurance Series 1-Hour and is now teaming up with Rowan Shepherd and Paul Blomqvist for the Highlands 6-hour.
TrackTec Racing is based at Highlands Motorsport Park, where they've prepared the Ginetta G56 for a busy weekend.
Gerrard Rooney will engineer the car, and the team will be overseen by Matt Waters.
"It's great to be able to pull together this driver lineup for the event at our home track where we've had success in endurance racing previously," Waters says.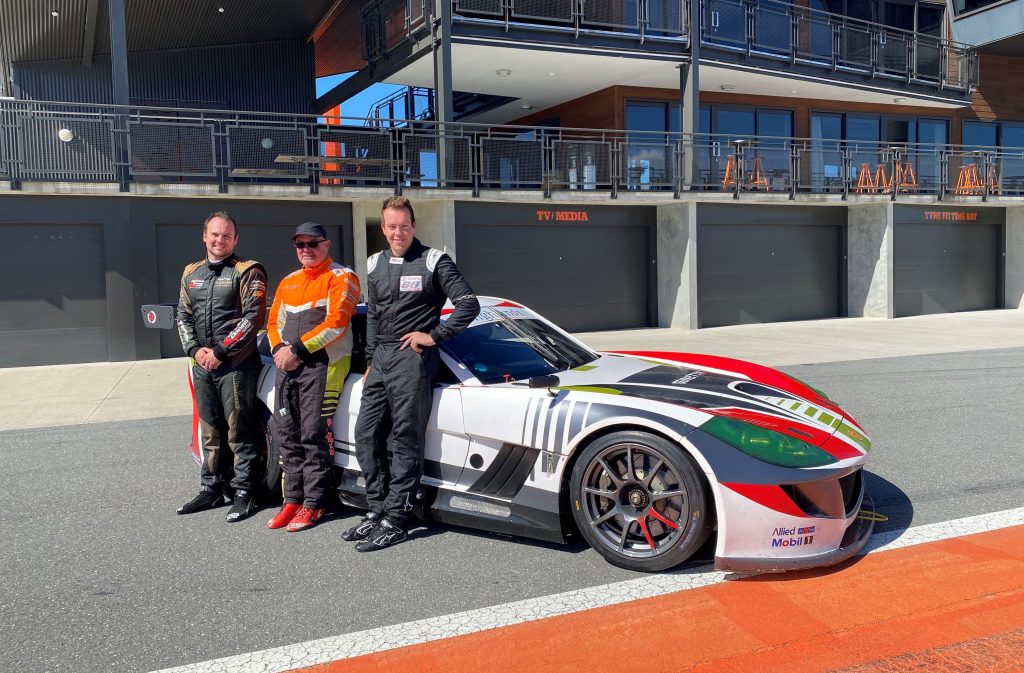 As one of Highlands' first members, Scoles is thrilled to be taking part in the 6-Hour to celebrate the 10th anniversary of the track with support from PaperPlus Cromwell and Castrol NZ.
Joining the team is the 2020/21 and 2021/22 Toyota 86 Championship winner, Shepherd, who has international endurance racing in the 24H TCE Championship and the TCR Spa 500.
When the international scene was put on hold due to Covid, he took out the 2020 South Island Endurance Series Class B title with TrackTec Racing.
Highlands Motorsport Park resident Blomqvist, sponsored by Armacup Racing for Cure Kids. It would be a stretch to count how many laps Blomqvist has done around this track, but a 6-Hour enduro will add plenty to that tally.
Blomqvist has been at Highlands since 2020, having previously competed in the Swedish GT Series.
TrackTec Racing has been based at Highlands Motorsport Park since 2019, bringing international motorsport experience from around the world. 
Words & Images: Supplied