Scott Dixon says he is excited for the upcoming season after Chip Ganassi Racing implemented a raft of team personnel changes over the IndyCar off-season.
Dixon finished 2019 fourth in the standings, admittedly disappointed with the team's pace.
Since 2007, the kiwi has not finished within the top three championship positions on only two separate occasions. Consequently, team boss Chip Ganassi has opted to shake-up the structure around his team and drivers for 2020.
Regular engineer for Dixon, Chris Simmons, has been promoted to a new performance oversight position. Filling in the vacant role on the No.9 car is Michael Cannon from Dale Coyne Racing.
"The shake-up for us, and I say 'shake-up' as in we didn't really lose anybody, we just had a ton more people back onto the program, and the expansion to the third car, has been really good," Dixon told RACER.com.

"The addition of Cannon, the addition of the sports car guys – the IMSA engineering group as well – has been big for us.

"We were really, for the last two or three years, in a tough situation for personnel at the engineering level when other teams were adding more and more people to carry the load. What we've got now is the best I've seen for a good few years with our team as far as depth and capable people."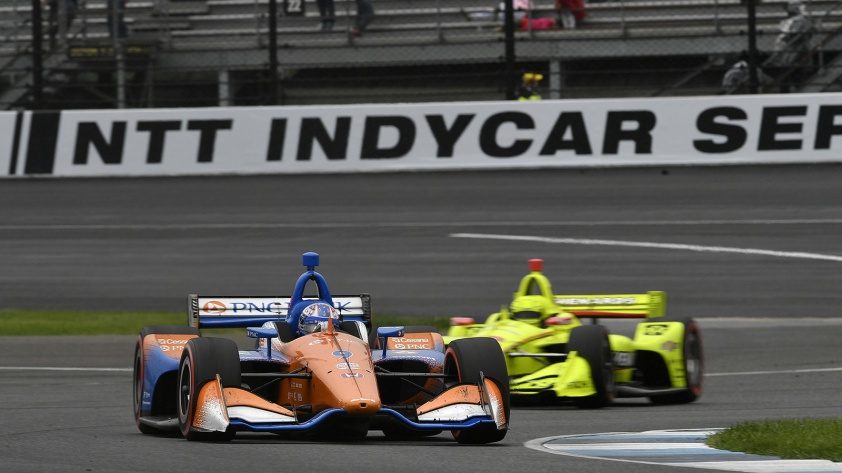 Dixon will be targeting a sixth-career title in 2020. The 39-year-old veteran said that he is satisfied with the team's progress over the off-season and is optimistic of the season ahead after completing a successful pre-season testing regime.
"Everybody's working really well together," Dixon added.

"It's been really positive. Mike, we haven't got to run too much together, but I like his demeanour. I like his calmness."
For Dixon, he believes that change is fundamentally for any team if they want to keep competing up the front of the grid.
"The other teams have moved around people, and we've typically only moved around assistant engineers.

"But changes like for this year keeps it fresh and is quite good because it brings up a totally different kind of conversation.

"It's very easy to just get stuck in the repetitiveness.

"I've been pushing for it for the last couple of years; just getting some fresh ideas, and not blaming anything or putting blame on anybody, but just wanting to try some change."
Dixon will begin his 2020 IndyCar campaign on March 15 from the Grand Prix of St. Petersburg.