Some of us get a bit giddy when we tick over the speed limit by a few k's.
Some daredevils go a bit beyond the limit.
And then, there are those madmen who have zero fear when it comes to pursuing speed. The 'balls of steel' kind of people.
People like Tauranga's Scott Wilkins, who over the weekend rode his Kawasaki Ninja H2R to an incredible 364.5 km/h one-way run down Goudies Road near Reporoa.
Wilkins broke the New Zealand Land Speed Association's one-way and two-way record with his incredible run.
His two-way run was 358.4 km/h. A speed five years in the making.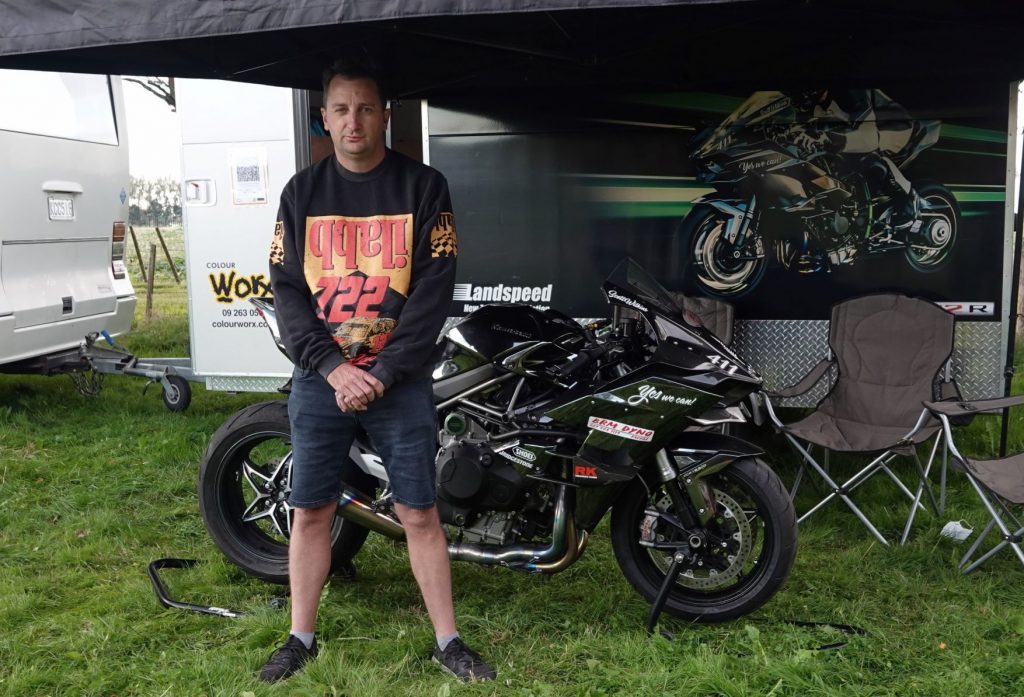 Wilkins kicked off his land speed dream in 2017.
His family purchased the bike a year before. Back then, it was a stock-standard H2R with 267hp at the rear wheel.
Wilkins achieved 330.5 kph at the Cliffhanger speed trials in Masterton in his first run with the bike.
Since then, he has been chipping away at tweaking aerodynamics, ECU settings and finding the ideal set-up to find those extra few k's.
Wilkins and his crew have managed to push the H2R's power output to 350hp at the crank and 303hp at the rear wheel.
"We needed a machine that had the engineering strength to absorb the power increase we gave it," team manager and Scott's father, Mike, said. "For that, we thank Kawasaki.
"We [also] needed a rider who has the courage and skills to ride the bike at that speed on a five-metre-wide country road – who else but my son Scott. I am so proud of him."
Wilkins intends to retire from the land speed scene now he's achieved such speed.
He is still heavily involved in the NZ flat track scene, so he is bound to get back on two wheels in one way or the other.
Four other riders clocked one-way speeds above the 200 mph barrier (321 km/h) on the day. Bikes used were a Kawasaki ZX10, another H2R and two Suzuki Hayabusas.
Images: Steve Knowles