Marco Giltrap finished his rookie Toyota 86 campaign last year sixth in the standings. Not a bad result for having "no expectations" entering the season.
It was only the 17-year-old's first full season of racing cars.
Now, a week out from kicking off his second year in the series, Giltrap is targeting even more success.
"Of course I want to continue moving forward," he said. "It's a super competitive field this year, and I want to be in that front pack, fighting for podiums.
"I think getting a race win this year is a goal."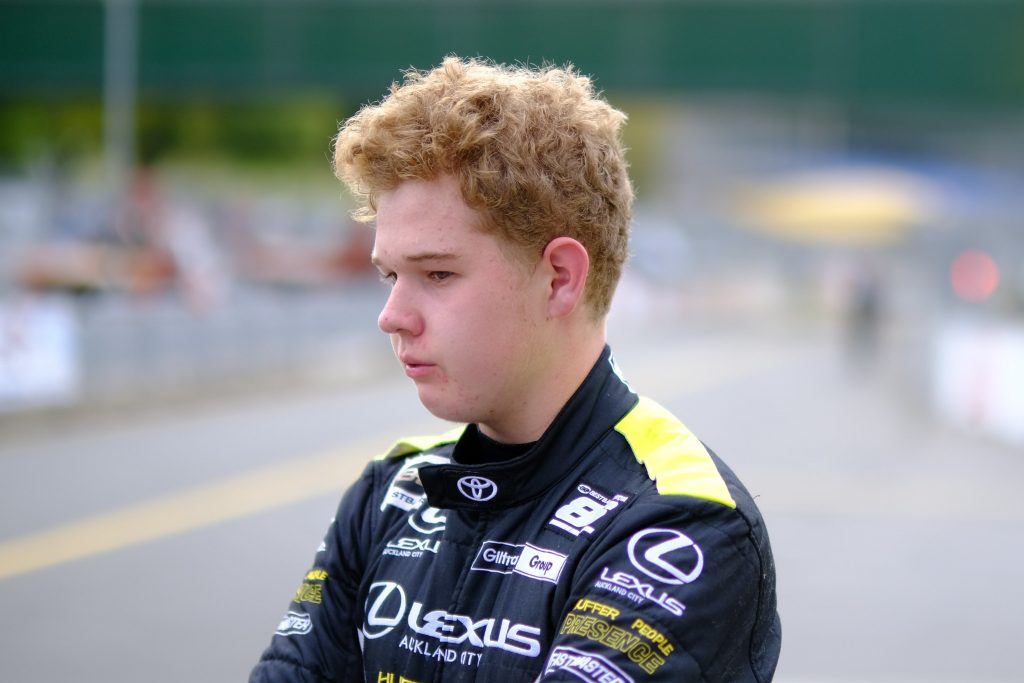 Last season, Giltrap learnt the intricacies of how to move through a field of identical race cars.
His racecraft and overtaking prowess were commendable for such a lack of tin-top experience.
"I struggled a bit in the reverse grid races last year. But now I have a bit of experience, and I should get through the field a lot better."
After his rookie 86 season, Giltrap had a crack at endurance racing in the North Island Endurance Series.
However, at the end of the back straight at Taupo Motorsport Park, a large shunt shattered Giltrap's L5 vertebrae and broke his shinbone.
The accident abruptly ended his racing ambitions for several months.
Then, the country went into its 'short, sharp lockdown.'
"[The injuries] had almost healed themselves by the start of the big lockdown, and I was back on my feet.
"Lockdown was good and gave me more time to heal fully.
"By the middle of lockdown, I was doing some heavy exercise. I spent a lot of time on the stationary bike building back some muscle."
Most importantly, Giltrap has not lost any confidence since the crash.
"If anything, now I have experienced a big crash, it takes away some of the uncertainty when racing.
"But it has definitely not [hurt my confidence]."
Giltrap returned to a race car late last year for some brief testing in the 86.
To date, it is his last time in the car before next Thursday when testing starts at Highlands Motorsport Park for round one of the series.
Even so, Giltrap is happy with how quickly he readapted to the car.
"It was pretty easy to get back into it all and get comfortable with the car again.
"It is the same car as last year and I am now just raring to go."
Giltrap has never raced at Highlands before but says he expects to be quick straight out of the box.
Round one of the 2022 season is held over January 14-16.