It is a world away from the high horsepower, thunderous V8's he may be used to, but New Zealand's sole representative in the Jaguar I-Pace eTrophy Series, Simon Evans says he is in a unique position to be racing in one of motor racing's latest all-electric series.
Evans contested the inaugural 2018/19 eTrophy series, immediately leaving his mark by dominating the opening round in Saudi Arabia.
Unfortunately, it would be the 29-year-old's only success of the season, eventually finishing the year fourth in the standings and 43 points adrift of runaway championship leader Sergio Jimenez.
Now sitting second in the 2019/20 season having completed all three rounds with a win and two second-placings, Evans has since had to return home to New Zealand amid the coronavirus-induced lockdown.
Invited to speak alongside younger brother and fellow Panasonic Jaguar Formula E racer Mitch on the Jagaur RE:CHARGE at Home podcast, Evans discussed the launch of the series which, undoubtedly, would have raised many eyebrows across the paddock as they witnessed the absurd thought of 15 all-electric SUVs racing one another become a reality.
"I think they (Jaguar) realised they had a very good product and what better way to go out and showcase it and prove how good it is.

"It's obviously such new technology for every manufacturer so to make a big statement by saying 'this is our first road car within the first year and we're also going to produce a racing series that travels around the world,' I am sure a lot of other manufactures would have been very envious of a brand like Jaguar.

"It just goes to show the path they are on and they obviously want to lead a charge and I think they are doing a good job of it."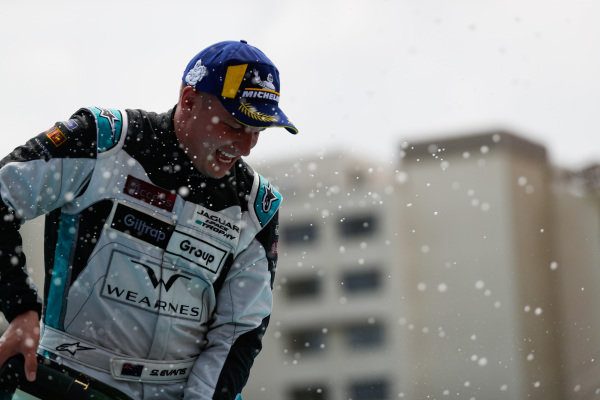 When not racing around the world Evans can be found back home where he, incidentally, works for a Jaguar car dealership.
However, Evans admitted he has noticed a growing trend of kiwis beginning to gravitate their attention towards electric vehicles – something he attributes to the rapid expansion of Formula E.
"For me, I am in a very unique position because I actually work for a Jaguar dealership home in New Zealand.

"New Zealand has always been a very V8-mad country. Just look at all the races we have here, but we are also very car proud as well.

"So it has been really neat to have people to come into the dealership and look at the I-Pace and then you start talking to them about it and then they go 'actually I have heard about Formula E and there is a kiwi with the brand,' and it allows them to build a trust."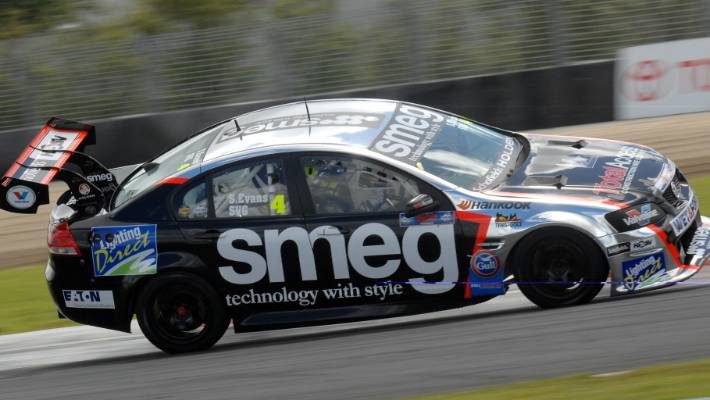 While the I-Pace eTrophy is largely overshadowed by its more advanced, more exciting older brother in Formula E, the one-make series has witnessed the numerous introductions of technologies seen in the latter category to help bolster both competitor and supporter interest.
One of which has been Attack Mode which offers drivers an additional boost in power output for a set duration once activated.
Formula E introduced Attack Mode two seasons ago and it has proven to be a catalyst in producing exciting and unpredictable races.
Whereas this year has seen the eTrophy take on the concept for the first time, with Evans acknowledging it has already proven to be a difficult, yet rewarding challenge to master.
"It has been a great addition and I think I showed it in Mexico City (where Evans finished 2nd after a race-long dual with Sergio Jimenez)

"We can't talk to the team back in the pits so when we use Attack Mode it is completely up to us because we can't be about told any gaps to the cars behind.

"So, at other circuits we got to around the year you can become really exposed to it so I think it is really going to mix it up.

"And hopefully I will be on the right end of the mix up."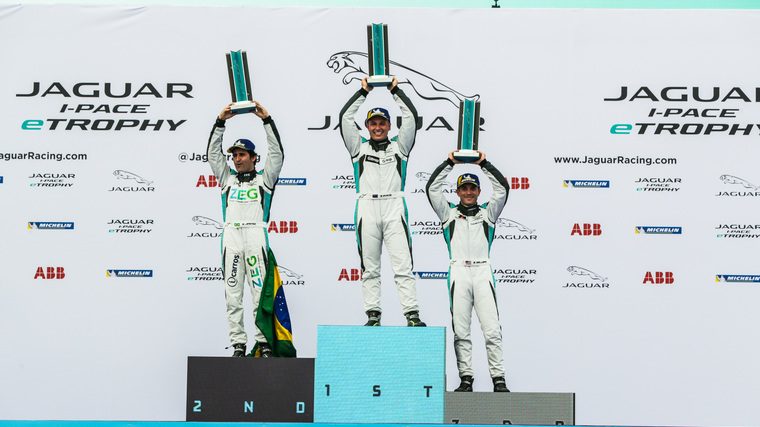 Since the debut race of the series, Evans has proven to be exceptionally quick. Across one-and-a-half seasons his lowest result is sixth with seven podiums from 12 races.
Yet the kiwi is often found playing second fiddle to his two main rivals, Brazilian duo Sergio Jimenez and Caca Bueno.
When asked what must be done in order to beat the two over the course of a season-long campaign, Evans said that consistency is the prerequisite for success, saying he must remain constantly quick all year if he is to claim a maiden title.
"You can't deny the two are obviously very fast.

"I think the driving style in Brazil is quite different to what it is here in New Zealand.

"Whether that is because here in New Zealand we are always very conscious about of our budgets so if we are always crashing into people or leaning on people that is just money going down the kitty.

"Not that it happens every race, but I think our racecraft mentality is a little different from my point of view.

"Look at Caca, he can be extremely fast and almost untouchable on some weekends. But on others there are some where, for some reason, it doesn't quite click.

"But you just got to keep on collecting points and making sure that you are consistently there."
The next round of the Jagaur I-Pace eTrophy is currently slated for the German E-Prix with a revised date yet to be announed.
Main Image: Autosport