Robbie Stokes/Dave Neill have won the opening round of the 2023 Mainland Rally Championship held on the first of the two-day Otago Rally, on Saturday.  The first of six rounds produced a close see-sawing battle at the top between Stokes (Ford Fiesta AP4) and rival Josh Marston/Andrew Graves (Holden Barina AP4).
Third home was Marcus van Klink/Toby Marsh (Mazda RX8) ahead of Deane Buist/Karl Celeste (Ford Escort RS1800).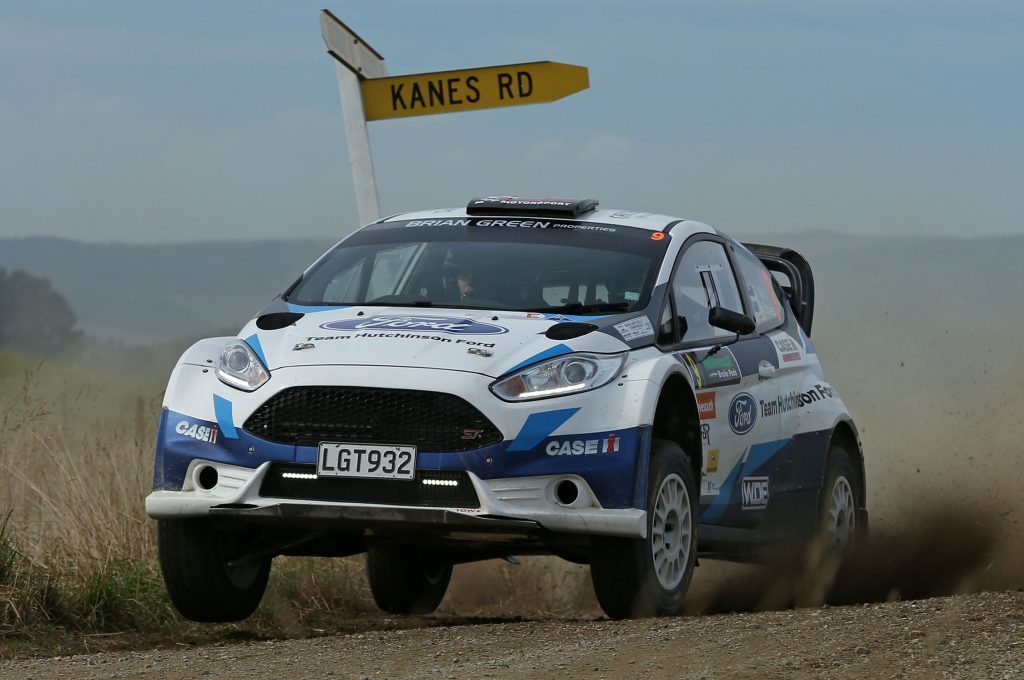 "I didn't know what the times were, but we are just enjoying ourselves," said Stokes. "We have a completely rebuilt car (from last season) and a lot of niggly things we need to get around but I'm happy with the day."
It was Jonty Brenssell/Ben Trevelyan (Mitsubishi Lance Evo 9) who took the initial lead winning the misty opening 21.6km Ridge Road Special Stage 1 just north of Oamaru soon after sunrise on Saturday morning.  Their rally finished soon after in SS2 after an off-road excursion with Stokes winning the next four stages from Marston with van Klink, Buist, and Mike Tall (Mitsubishi Mirage) all keeping in touch.
Heading into the iconic 29.9km Danseys Pass sixth stage, Stokes had a narrow 9.5-second lead over Marston who went about taking nearly fifteen seconds off him and leading heading into the last two shorter Special Stages.
Stokes effort wasn't about to be undone, eventually winning by 20.5 seconds and repeating his round victory at the Otago Rally 12 months ago.
"The car is going really, really well," said Marston.  "We just keep on chipping away.  We are not where we need to be but we are heading there and it's all going well."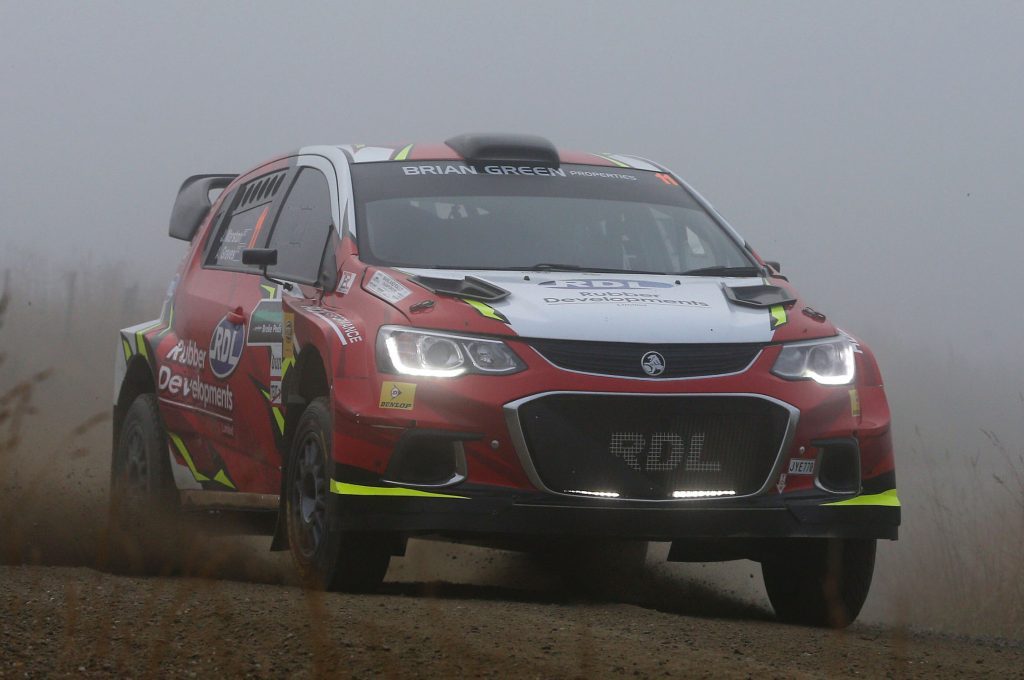 Vehicles are divided up into seven different classes according to engine size, year of manufacturer and two or four-wheel drive.
Pat Norris/Kevin Cooke (Toyota Yaris) take the lead in Class A (2WD 0-1300cc) with David Birkett/Jack Birkett (Toyota Levin) winning Class B (2WD 1301-1600cc) ahead of Craig Cormack/Mike Wilson (Toyota Corolla AE86) and Raimon Wilkinson/Ryan Wilkinson (Toyota Trueno).
Marcus van Klink with new co-driver Toby Marsh (Mazda RX8) made a winning return to Class C (2WD 1601cc and over) beating last season's championship winner, Deane Buist/Karl Celeste (Ford Escort RS1800) with Dylan Thomson/Bayden Thomson (Ford Fiesta ST150) third.
"The roads have been great today, some of the best conditions we have had in Otago," said van Klink.  "Toby's done a great job as well!"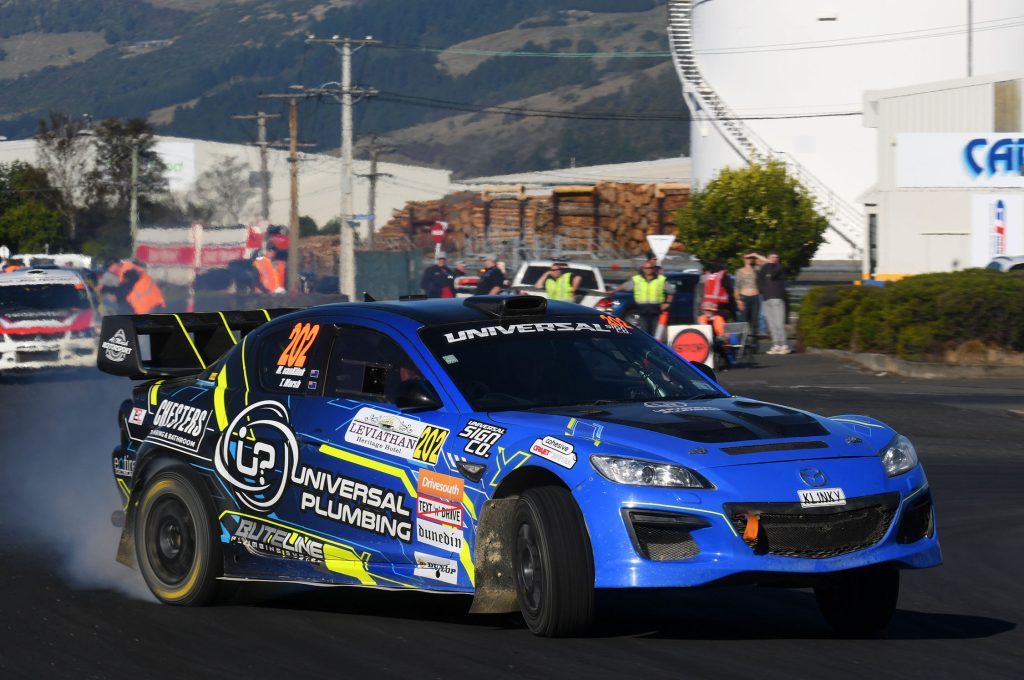 Stokes leads the 'fast' Class D (4WD 1601cc and over) just ahead of Marston (Holden Barina AP4).
Jeff Judd/Lisa Hudson (Ford Escort RS1800) were first home in the Historic Class F ahead of 2022 title holder Tim McIver/Tim McDonald (Ford Escort Mk2 BDA).
Despite being disadvantaged in the running order in the closely fought Class H, Paul Cross/Janey Blair (Subaru Impreza H6) took the honours from James Macdonald/Josh Edwards (Subaru Impreza H6) and Nick Marston/Peter Calvert (Subaru Impreza H6).
"It has been an awesome day," commented Cross.  "It was slippery first thing (this morning), being the second car on the road."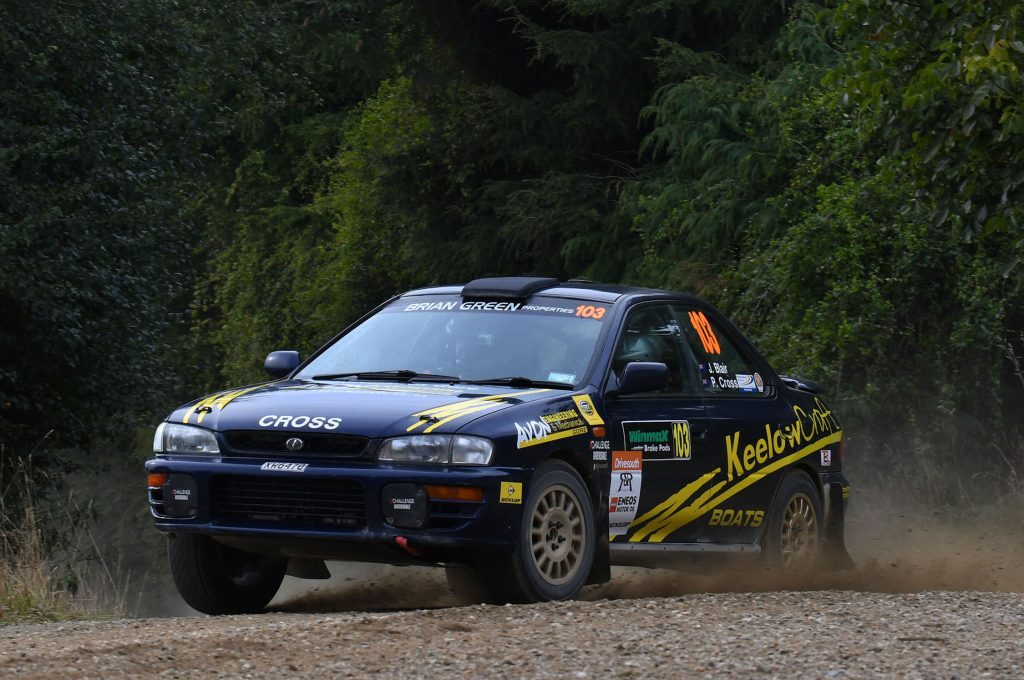 Round 2 sees teams and competitors heading to the Lone Star Canterbury Rally in association with Joe's Garage, taking place over King's Birthday weekend (4 June).  Eight gravel stages totalling 130 km will take place on some great North Canterbury roads.  
Words & Images: Supplied