Robbie Stokes and co-driver Dave Neill (Ford Escort MkII) have won the 2023 Lone Star Canterbury Rally in association with Joe's Garage after drama hit early leader Josh Marston/Andrew Graves (Holden Barina AP4).  
After leading with relative ease through the first five Special Stages, Marston punctured on SS6, losing time and dropping down to ninth overall and handing the lead to Stokes, who took advantage of the opportunity to record his second consecutive win in the 2023 Mainland Rally Championship (MRC).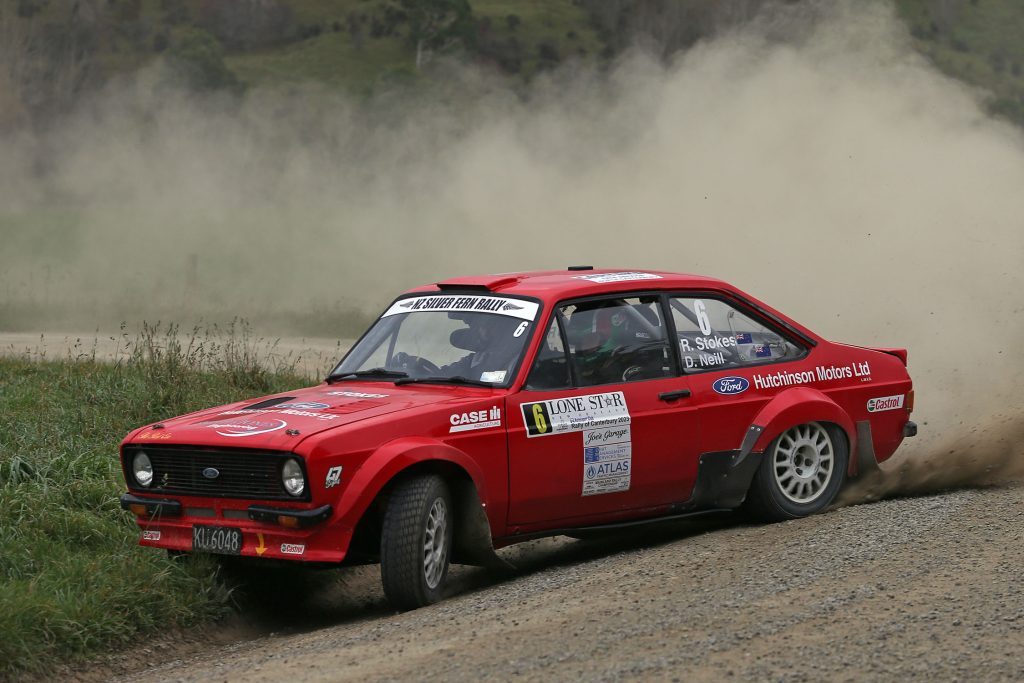 "That was unexpected," commented Stokes.  "A real shame for Josh (Marston) as he was quick all day.  You never want to win like that, but we will take it.  We've had a lot of fun today, so winning is also a bonus for the series."
"It was driver error in that I cut a corner," said Marston, who ended up fifth overall.  "I had a 'cut' in my (pace) notes but didn't note or see a rock.  I put the wheel in there, and it just exploded the rim, and the tyre went everywhere.  By the time I pulled over it had wrapped all the steel around the hub so had to get the tool kit out and cut it all out so lost a lot of time.
"Otherwise, it's been a great day, really enjoyable, and the car has gone well."
Stokes had elected to compete in an older Ford Escort, leaving his NZ Rally Championship competing Ford Fiesta AP4 in the garage.  It was a two-wheel-drive podium with second home a delighted Dylan Thomson/Richard Fairhall (Ford Fiesta ST150 2.3) and Marcus van Klink/Toby Marsh (Mazda RX7) in third.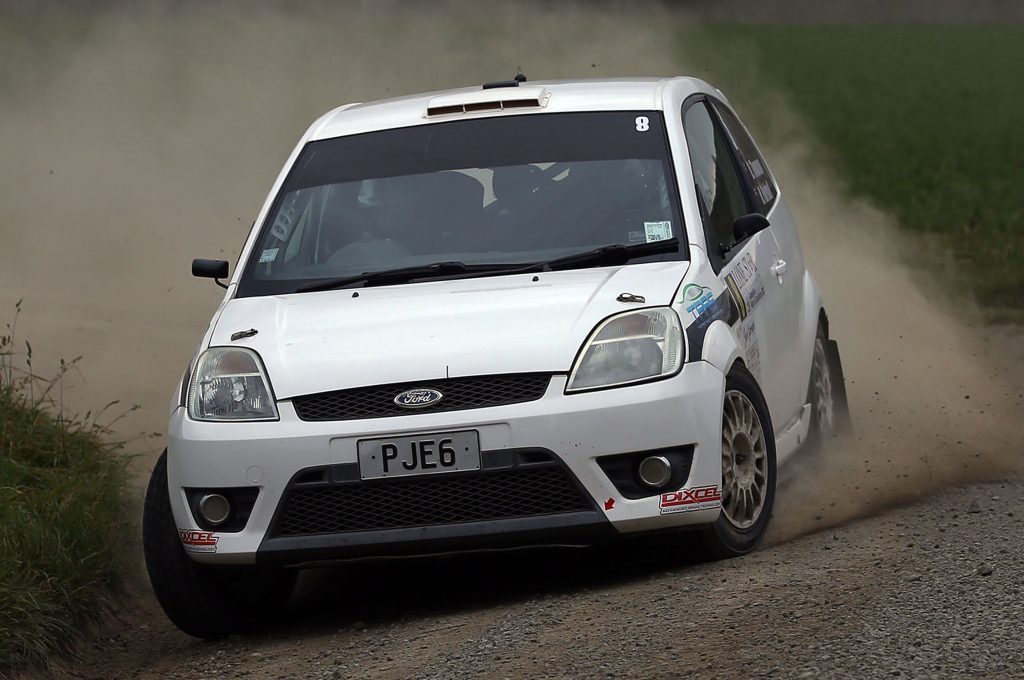 "It's been eventful to say the least," said Thomson.  "Poor Richard (co-driver) lost his lunch in SS5, so the last three stages we have been driving blind.  Awesome to be here. We had a big push in the last stage so hopefully that got us a top result."
As well as fighting for overall honours in the six-round Mainland Rally Championship, all through the 50-car field there was also competition for seven separate Classes.
Stokes won Class C (2WD 1601c and over) from Thomson and McCrae Soper/Dave Christie (BMW 328i).
In Class D (4WD) Sean Haggarty/Bella Haggarty (Subaru WRX) won from Marston/Graves and Caleb MacDonald/Kevin Laird (Misubishi Lancer Evo 6).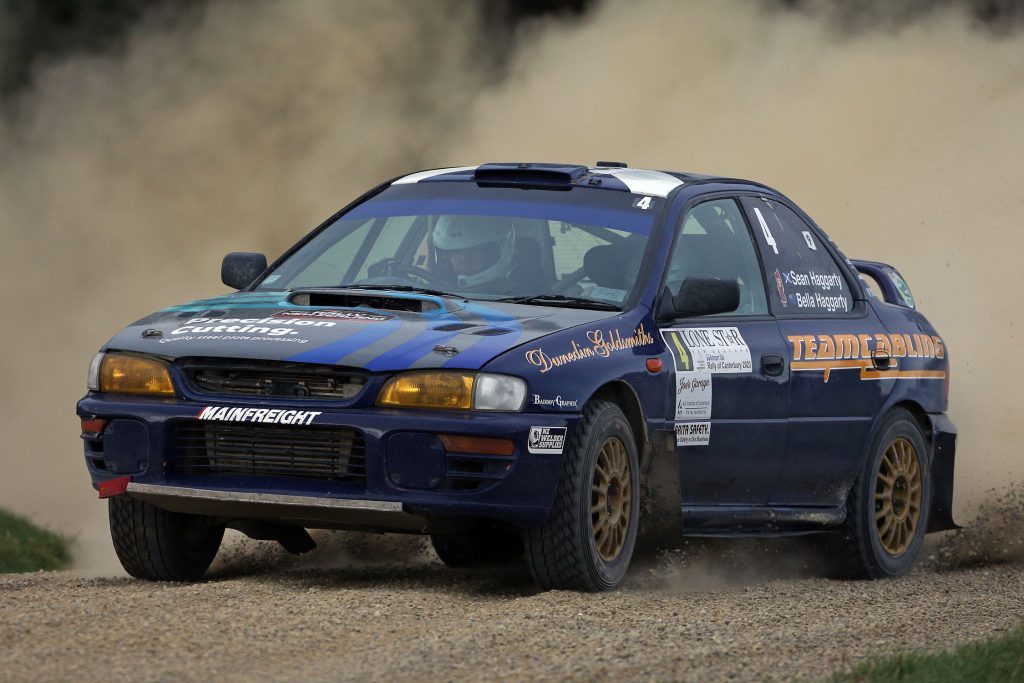 "A fantastic day," said Haggarty. "Nothing wrong with the car and we have had a lot of fun and the roads have been fabulous."
Mike Barltrop/Vahur Ots (Subaru Impreza) won Class E (Pre 1996 Classic 4WD) from Hayden Shakespeare/Chris Sunman (Mitsubishi Lance Evo 3).
Van Klink, who had to switch from his RX8 back to his older RX7 for the event, and Jeff Judd/Grant Marra (Ford Escort RS1800) had a day-long battle in the Historic Class F&G until Judd had an off-road excursion within the last kilometer of the event. Retiring out of the rally, this handed second place to Ally Mackay/Mikko Johnston (Ford Escort Mk1) ahead of Tim McIver/James McIver (Ford Escort).
"It's gone very well," said Klink.  "It's (RX7) been a bit different to get into after three and a half years.  The roads have been pretty dusty but overall, very good."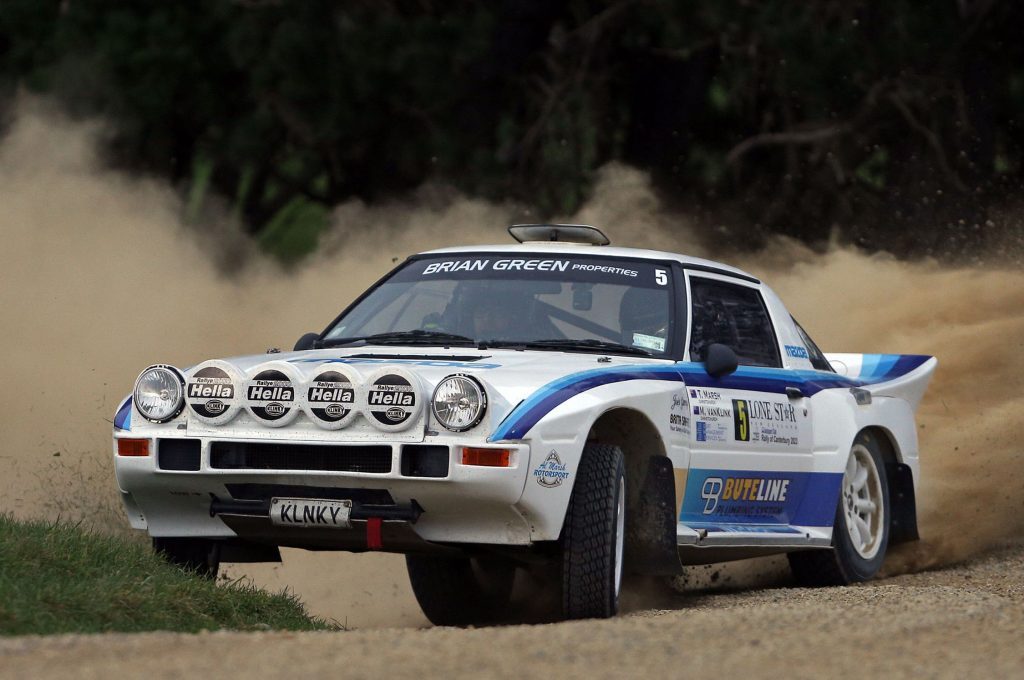 In the competitive Class H, it was James Macdonald/Josh Edwards (Subaru H6) with a narrow win over Nick Marston/Peter Calvert (Subaru H6) and Amy Keighley/Ben Trevelyan (Subaru Impreza H6).
Kerry Sloan/Henry Raymond (Toyota Starlet won Class A (2WD 0-1300cc) while David Birkett/Jack Birkett (Toyota Levin) won Class B (2WD 1301-1600cc) from Harri Silcock/Mark Greenwood (Toyota Starlet).
Stokes has increased his overall MRC lead to 14 points ahead of van Klink and Marston, who are tied for second.  Drivers and teams now prepare for the third round, which takes place as part of Rally South Canterbury (17 June), which also doubles as the third round of the 2023 NZ Rally Championship.
Words & Images: Supplied