Hyundai World Rally Championship driver Thierry Neuville has criticised the purposed 2022 WRC 'Rally 1' regulation changes, believing they will make the series "less interesting."
Rally 1 would be the top tier in a revised five-tier technical pyramid intended to increase the accessibility for aspiring young rally drivers.
The concept sees an overhaul of technical regulations that makes current WRC cars seemingly redundant. All Rally 1 cars will share a common crash structure specifically designed for the series by the FIA, and a common hybrid system which intends to further increase the series' global sustainability movement.
At a launch event last year, the FIA promoted the notion of Rally 1 as: 'A concept of scaling will allow for more cars to fit the regulations to maximise participation.'
But 13-time WRC rally winner Thierry Neuville has said he does not see the point in the rule changes.
"I asked my boss straight away if he agreed on this shit, but, it seems like that,"

Neuville said.
"Cost reducing, making the car technically less interesting – putting five gears back, no centre diff, less aerodynamic, less wheel travel on the suspension – I don't see the point, to be honest.
"From three years ago we decide to pep up the WRC and give the WRC a new life and it worked very well to be honest."
Neville is alluding to the 2017 WRC regulation overhaul which made the cars significantly lighter, faster and, ultimately, freer for engineers and aerodynamicists to work and adapt areas of the car.
"I don't know if I'm really interested to drive these cars but we're going to find out,"

he concluded.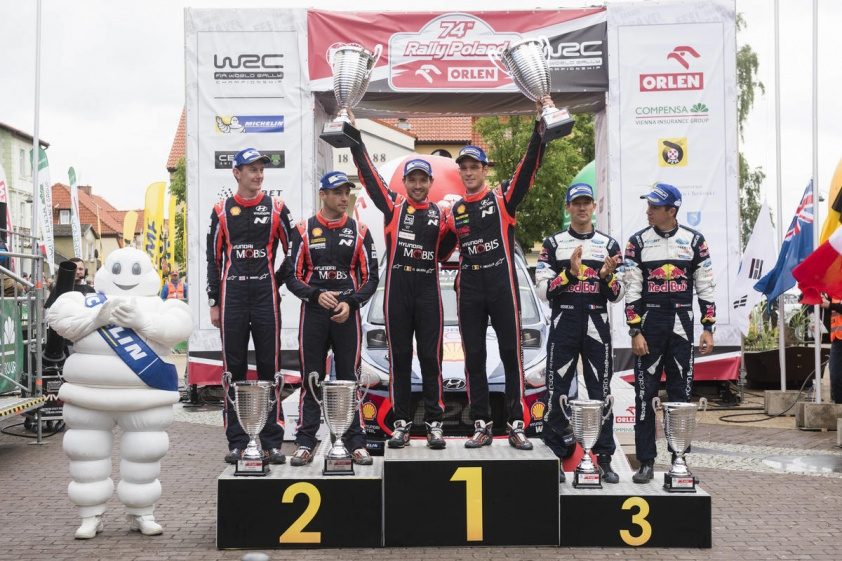 Team Principal of M-Sport, Richard Millener, has responded to Neuville's frustration, saying he anticipated just as much from most of the paddock.
"Without wishing to sound rude to any of the drivers, they aren't the ones funding the programme,"

explained Millener.
"At the moment, there are hydraulic systems on the car that cost around £40,000 and we can still hold exciting rallies and have a product that people want to watch and participate in without that level of cost."
But Millener insisted that, while the WRC is indeed going to change drastically under the Rally 1 concept, the series will still rely on engineering specialists and manufacturing innovation.
"When you look at where the manufacturers are competing at the moment – principally Formula E – it's all provided for you: you just put your badge on it and go.
"We don't want to go down that path, the WRC will always require specialist engineering and the manufacturer's showroom product, but keeping our series accessible to reach that target of four or five manufacturers, although it is not going to happen in the next two or three years, is the right way to go."