Liam Sceats has come away from the Japanese Formula Regional Championship opening round at Fuji with a good haul of points following two top-five finishes.
Sceats competed in all three races, finished fourth in Race 1 and fifth in Race 3, and was a non-finisher in Race 2.
The results see the Kiwi leave the round sixth in the standings, having quickly got up to speed in a highly competitive competition.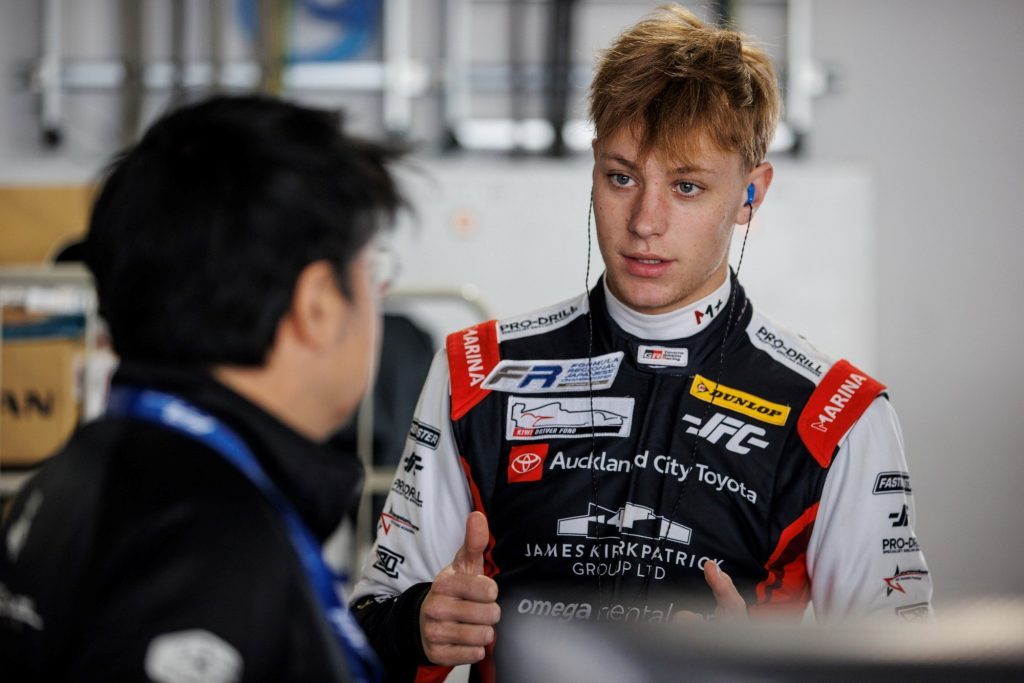 "I loved every moment of the experience over here in Japan," he said following the round. "Not just the racing, but the culture and country itself was fascinating to take in for the first time.
"We were consistently challenging for the final step on the podium, but no end result to show this."
The closest Sceats came to a podium was with his fourth-placed finish in the opener, just 1.5 seconds off the podium after the 15-lap race. His fifth place in Race 3 was also extremely tight, Yugo Iwasawa pipping him by just .245 seconds with the podium only a further 1 second up the road.
"I am pleased with the improvements made [over the round] and am confident that next round, the results will no doubt come," he said.
"My debut weekend was certainly a big challenge, as expected. The Japanese drivers were quality at Fuji Speedway.  Since it was the drivers and the team's home track meant they had plenty of local experience and knowledge."
Sceats hasn't committed to the full 2023 Japanese Formula Regional Championship but says he is working hard to try and make it to Suzuka for the May 13-14 Round 2.
"I am super keen to get back over here for Round 2 at Suzuka as I have had a lot of firsts this week, so I will be more prepared and in better shape to have a successful weekend next round."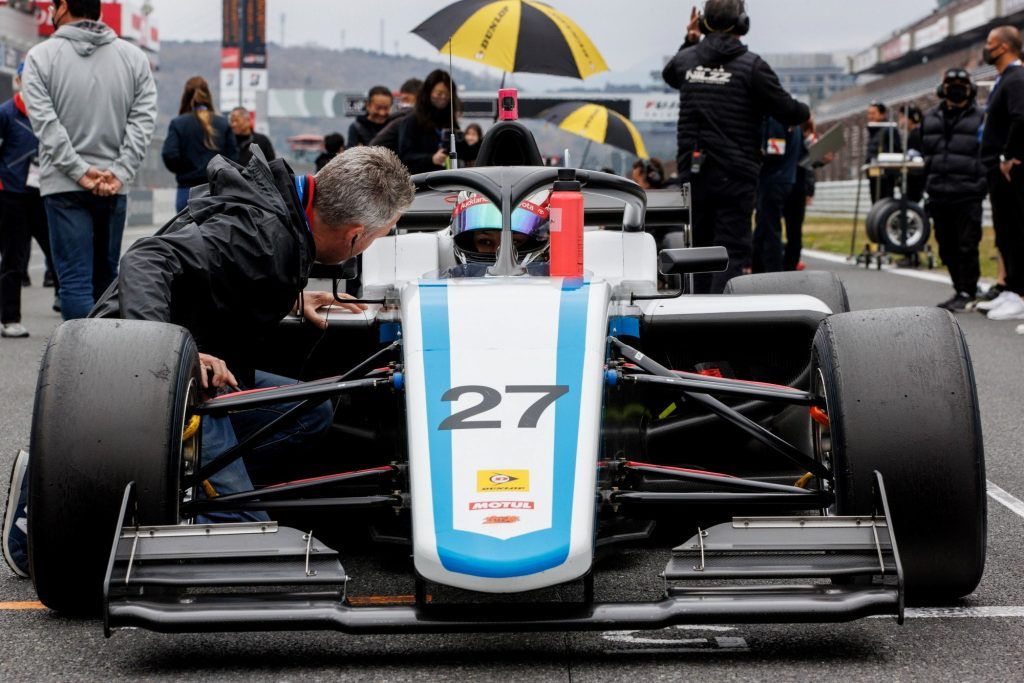 He also had a quality mentor to guide him over the weekend, Kiwi Formula E driver Nick Cassidy happy to help share his knowledge of the competitive Japanese racing scene.
"It was awesome to have Nick Cassidy's guidance and support throughout the week as he is very experienced and has had many successes in Japan," says Sceats. "He emphasised the point to me many times about the challenge of the first weekend of racing in Japan, and I found that out pretty quickly.
"This championship, drivers, teams and tracks are quality!"
Images & quotes: Supplied