Shane van Gisbergen and Broc Feeney have been disqualified from Supercars' Race 1 results and been stripped of their one-two for a rule breach in regard to the Driver Cooling System.
This officially elevates Cam Waters to the top step of the podium, Chaz Mostert to second and Brodie Kostecki to third. All other competitors will gain two positions which puts Andre Heimgartner to fifth and Matt Payne to 12th.
The second pit stops in Red Bull's season-opening one-two were the area in question after several teams, including Tickford and Walkinshaw Andretti United, lodged protests in regards to the driver cooling systems used.
It's understood Tickford protested both cars whilst Walkinshaw Andretti United only appealed against van Gisbergen.
The breach in question comes from Rule C16.2 which specifies Driver Cooling Systems must be mounted in a specific location within the cockpit of the car.
Rule C16.2 specifications are as specified below:
C16.2 Driver Cooling System
16.2.1 Any Driver cooling system that contains a cooling medium must be:
16.2.1.1 mounted within the cockpit utilising the mounting points designated in the GSD for the passenger seat; and
16.2.1.2 constructed in a manner which to the satisfaction of the HoM, has been designed to ensure the safe containment of the entire system during reasonably foreseeable loading conditions
A Red Bull Racing crew member was spotted putting dry ice on the drivers side in both cars in the second round of stops. Footage of this was seen during Fox Sport's broadcast of the event.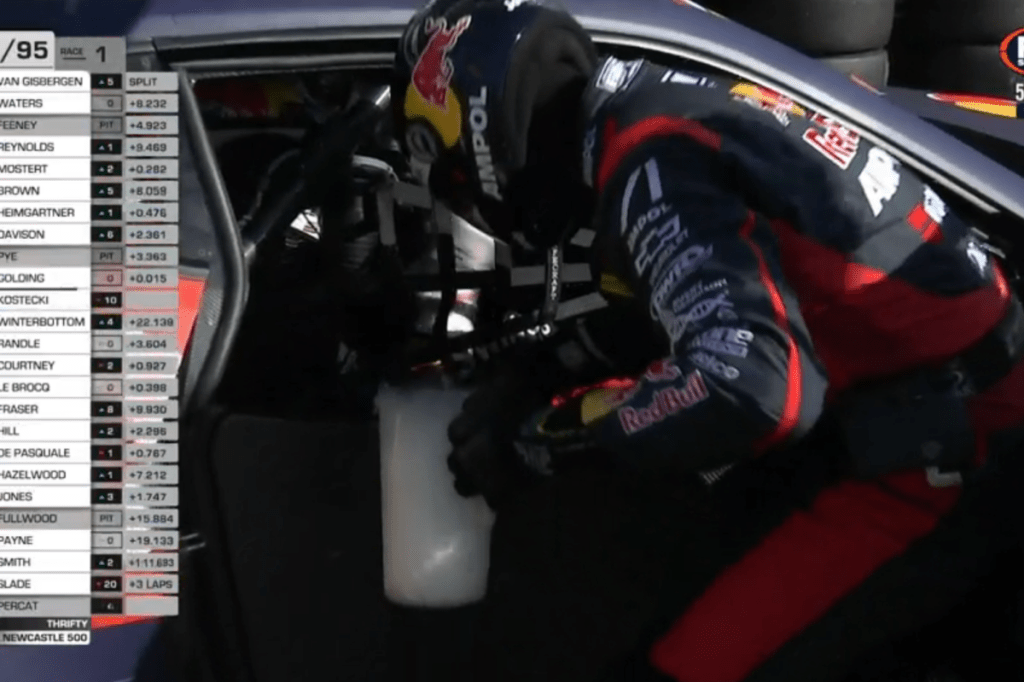 The protest was lodged immediately after the race with Stewards deliberating into the night before returning this morning and announcing their outcome.
It's believed Red Bull will appeal the decision.
Velocity News will update once more news comes to light.