A clean weekend and finishing ahead of his teammate could seal the deal for Shane van Gisbergen in this year's Supercars championship.
Suppose van Gisbergen can come out of this weekend's final round at Sydney Motorsport Park with a 300 point or more advantage in the standings. In that case, he will clinch this season's title.
It will be van Gisbergen's second driver's title. He'll become New Zealand's third multiple series champion alongside Jim Richards and Scott McLaughlin.
As of today, van Gisbergen's points lead over Red Bull stablemate Jamie Whincup is 337 points.
A driver can claim a maximum of 300 points from this weekend's two races, with 150 points awarded to the winner of each race.
After that, the only round left to play out is the Bathurst 1000, a one-off race with 300 points on the line for the winner.
Drivers who are classified all the way down to 24th score points in each race, and quite a lot of them too.
Finishing 24th in one 250km race will earn a driver 33 championship points.
So, even if van Gisbergen has a disastrous race this weekend, just finishing will still give his championship challenge a bit of oomph.
But put simply, van Gisbergen either has to finish ahead of Whincup over the weekend or, at least, relatively close to him.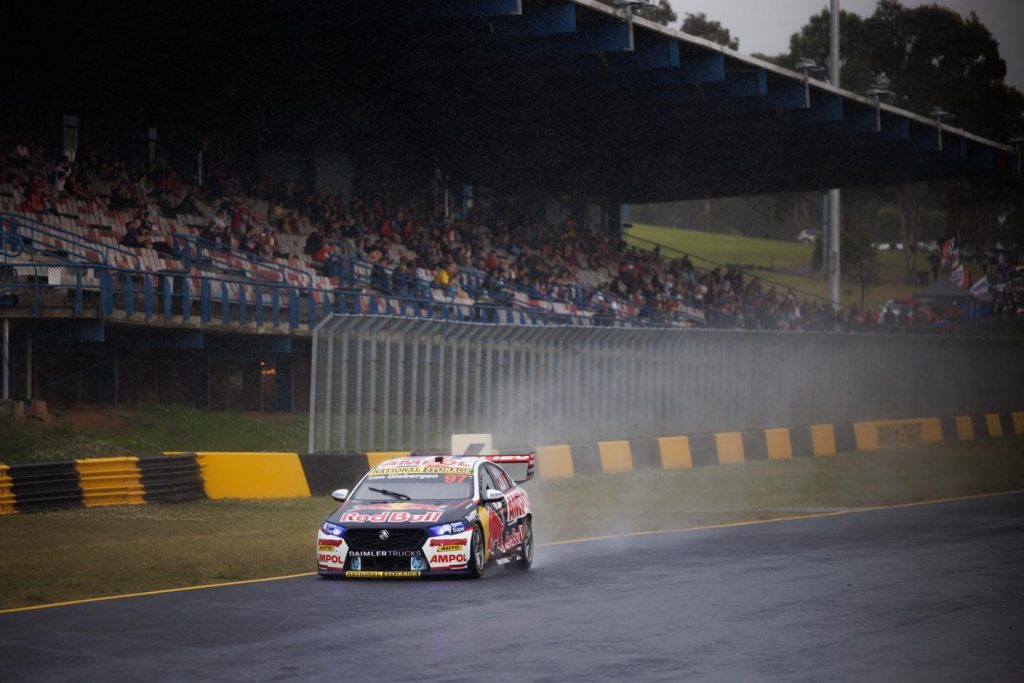 There is the potential Red Bull choose to manipulate results to win the championship. But we learnt first-hand last weekend that what is said in the garage doesn't always get mirrored out on track.
If van Gisbergen wants to wrap the title up in Saturday's race, he'll need a win and for Whincup to finish 23rd or lower.
Whincup has only finished outside the top-ten three times this season and only one of those was outside the top-20.
If Whincup wins both races this weekend, van Gisbergen can finish second in each and win the crown.
If Whincup finishes second in both races, van Gisbergen can become champion by finishing each in the top four.
After that, the math becomes slightly more complex given Supercars' seemingly arbitrary points distribution method.
But a general rule of thumb is outscoring Whincup by 37 points or more over the whole weekend wins van Gisbergen the title.
This weekend, the inaugural Sydney Cup will also be awarded to the driver who earned the most points over the four rounds at Sydney Motorsport Park.
Van Gisbergen leads those standings as well, holding a slim margin over Anton De Pasquale.
But really, the Sydney Cup is just a way of making an entire month of having the same old, same old seem a little bit exciting.
It's the big one, the championship trophy van Gisbergen is gunning for this weekend, and he's just one step away from glory.