Max Verstappen wants to remain with Red Bull for the rest of his Formula 1 career after a mad conclusion to this year's championship, which had him win his first world title.
Coming into the race tied on points with Lewis Hamilton, it was a case of whoever finished in front of the other would win the ultimate prize.
Verstappen caught a lucky break when a safety car with five laps remaining allowed him to catch leader Hamilton. He then passed his title rival on the final lap after the restart.
He is the first non-Mercedes driver to win the drivers' championship since Sebastian Vettel in 2013.
Reflecting on his hectic season, Verstappen was overcome with pride. He says he can't picture a future in the sport where he is not driving for the team that thrust him into their top car as an 18-year-old in 2016.
"To my team, I think they know I love them, and I hope we can do this for ten, 15 years together," he said.
"There is no reason to change ever. I want to stay with them for the rest of my life. I hope they let me. It's insane.
"I'm so happy for Christian [Horner], but also Helmut [Marko], for trusting me to be in the team in 2016.
"Our goal was to win this championship and now we have done that."
Verstappen's current contract with Red Bull is up for renewal at the end of the 2023 season.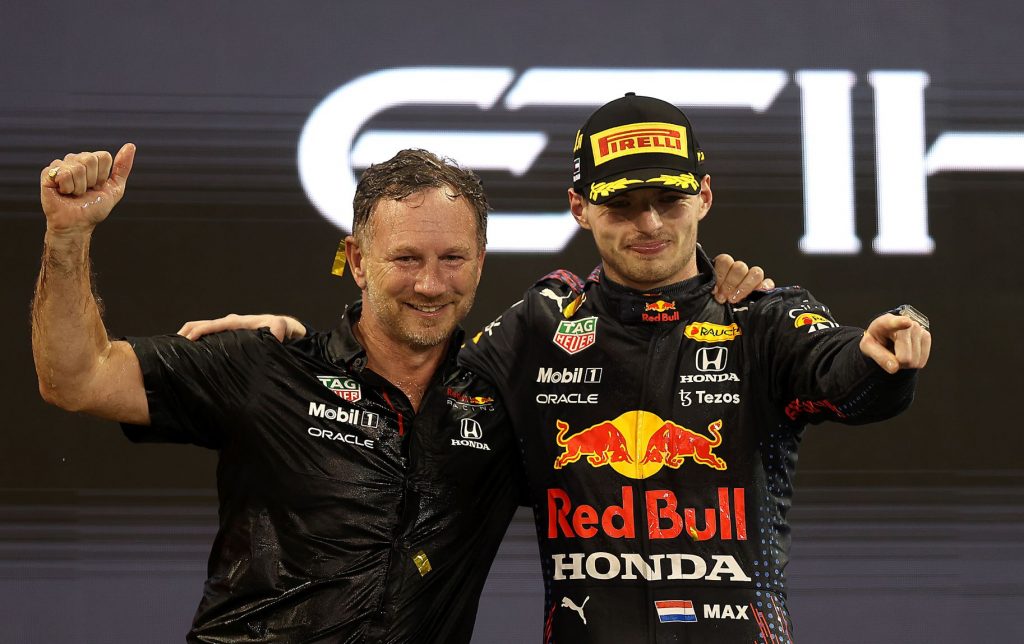 The race wasn't without its conflict, and the defeated Mercedes team have already lodged two protests concerning the race result.
Mercedes' primary argument is race control should not have allowed the lapped cars between Hamilton and Verstappen to pass their driver before the restart.
The FIA initially said they would not be letting the cars unlap themselves before changing their mind at the last minute.
Mercedes have since remained silent and are refusing to talk until after their protest is disputed properly.
The team has hired a Queen's Counsel barrister to help their claim.
Unsurprisingly, Red Bull, who have spoken about the incident, believe the decision to have the cars unlap themselves was the correct call.
"It is unheard of to leave the cars unlapped," team boss Christian Horner said. "They wanted to get the race going again. They absolutely made the right call."
"I am so proud of Max and of the team for what we have been through this year.
"The last ten laps I was thinking about what I will say to Max and the guys to pick them up and then came a stroke of luck with the safety car."