Ryan Walkinshaw has opened about his signing of Chaz Mostert for 2020.
On the popular Below the Bonnet podcast, Walkinshaw commented on how signing Mostert for the 2020 season was, in fact, a two-year-long affair.
"Two years ago I spoke to Chaz's ex-manager Dave Ellis," explained Walkinshaw.

"We were having a beer and I said 'when is Chaz off contract?' He said 'he's still got a bit to go', and I said 'I'm going to make sure that Chaz is driving for my team in two years time'.

"I've known Chaz for a long time. I spoke to Chaz when he first started when we were looking for a driver for the Supercheap car. We spoke to a few drivers and at the time Chaz was one of them.

"I always thought he was a pretty good guy and watched his career grow from there."
Though Walkinshaw emphasised that one of the most significant factors in signing Mostert to the team was to ensure there was an available position for Mostert's faithful engineer Adam De Borre.
De Borre has engineered Mostert in all of his season's barring Chaz's one-off season with DJR Team Penske in 2016. The duo has enjoyed vast success together, no less including a treasured Bathurst 1000 victory in 2014.
"One of the key things for us, and fortunately one of the key things for him, was that it was a package or nothing," added Walkinshaw.
"So it was him and Adam, or we're not interested. We'll go and find someone else."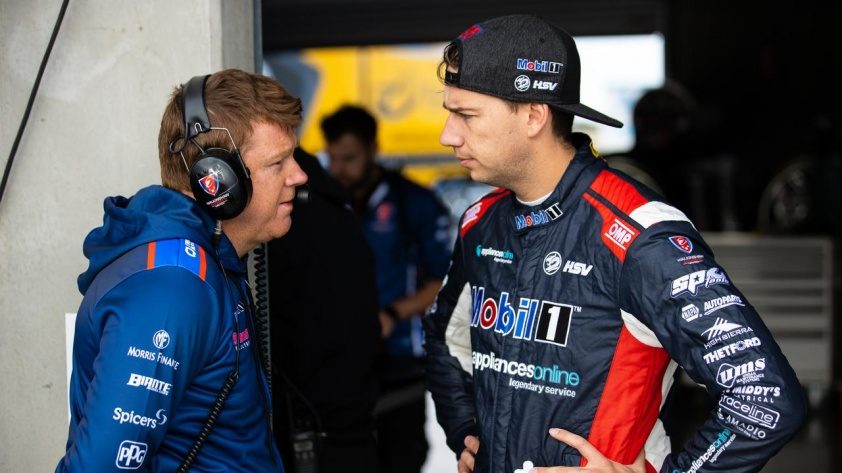 Walkinshaw also highlighted that he wanted Mostert to join WAU and help build a successful team around him.
"That was big for Chaz. He didn't want to be another guy jumping in a car that was already fast, and everyone is sitting there saying 'you're only going fast because that car was already fast and you have good engineers'.

"He wanted to be a part of something and grow something big. The reward for doing that is significant.

"Coming into a team and progressing that team forward, and being part of that growth and success, I think would mean a lot more to some people."
Mostert secured P2 in the Sunday race from the Adelaide 500, signifying a positive step forward for WAU as the team makes its way back to the front of the grid.
Mostert will be hoping that he can carry the momentum from Adelaide into this weekend's Beaurepaires Melbourne 400 .
Check out the full podcast with Ryan Walkinshaw by searching Below the Bonnet into your preferred streaming service.