Here's a crossover we weren't quite expecting! Red Bull Motorsport has employed the expertise of New Zealand pro drifter Mad Mike Whiddett to teach two-time Formula One World Champion Max Verstappen how to drift in an entertaining new video.
The car of choice was Mad Mike's 1992 Mazda RX-7 (FD) which he has won countless championships in and is arguably "the most travelled drift car on the planet" according to its owner.
Under the bonnet is a 2.6-litre four-rotor that revs to a mightily impressive 11k rpm and makes around 447kW. 'MADBUL', as it's also known, has no traction control, stability control, or ABS, so it's safe to say that Verstappen was up for a challenge.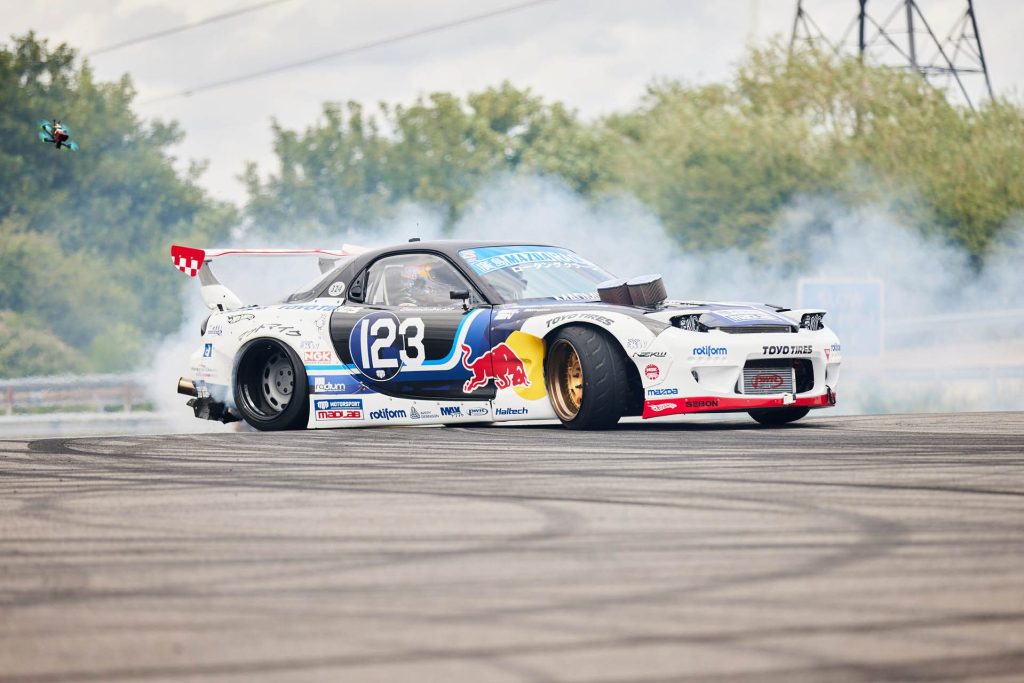 The pair didn't quite take to the drift tracks of Ebisu in Japan for their first rodeo together, but rather a vast open space for a series of sideways lessons. The first was a simple doughnut which the Formula One champion picked up fairly quickly, albeit after a stall off the line (we've all done it).
Next up was a figure-of-eight lesson, another challenge Verstappen quickly got the hang of before taking part in the final "Scandi" test, which involves initiating a drift by using the weight transfer of the car.
"Learning to drift was very crazy; I didn't know what to expect. I think it was the most nervous I've been in the past two years because it's not natural to how I normally drive," says Verstappen.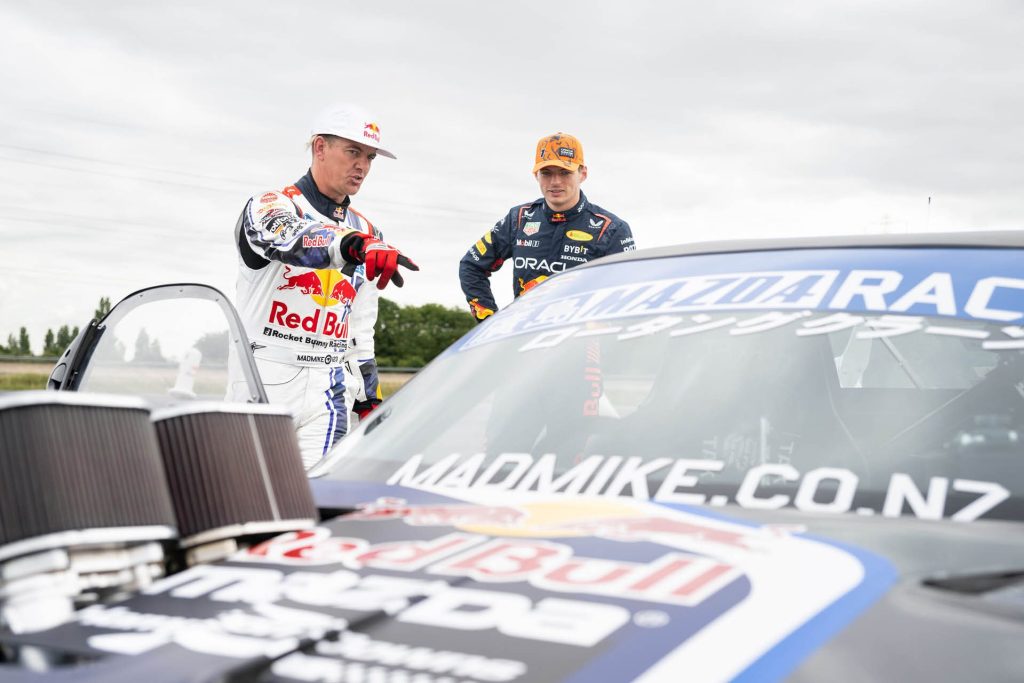 "It felt like I was 16 again and jumping into an F1 car for the first time! As soon as the engine started and I began drifting with the wheels spinning, I got into my natural zone where I was finding the limits of the car, as I do in F1 – I felt that same adrenaline rush, and my instinct took over."
So, it just goes to show with a little mentoring from one of New Zealand's greatest drivers, even a Formula One World Champion can drift.
With all that being said, could we see Mad Mike behind the wheel of a Formula One car someday soon?