On a night themed after the legends of the sport Jamie McDonald survived to win a wild Sprintcar season closer at Western Springs Speedway while Williams Wins Midget Feature.
On Saturday Western Springs Speedway had its final night of the season in front of a full crowd for the first time after New Zealand transitioned from red to orange light Covid-19 restrictions which allowed full patronage.
Under blue skies and a sunny afternoon the meeting got underway with the Quarter Midget class naming its 3 races after former Quarter Midget drivers; V8 Supercar Champion Shane Van Gisbergen, Current Sprintcar ace Jamie McDonald and 10 time NZ Speedway Champion Michael Pickens.
Keiano Weir winning the SVG race and Jack Haslip claiming the following two race wins with Weir 3rd in the JMAC race and 2nd place in the MP race. Lukas Smith, Deegan Thompson and Christchurch visitor Ethan Smith in the #77 Yale Forklifts sponsored car home in the top 5 or the final race.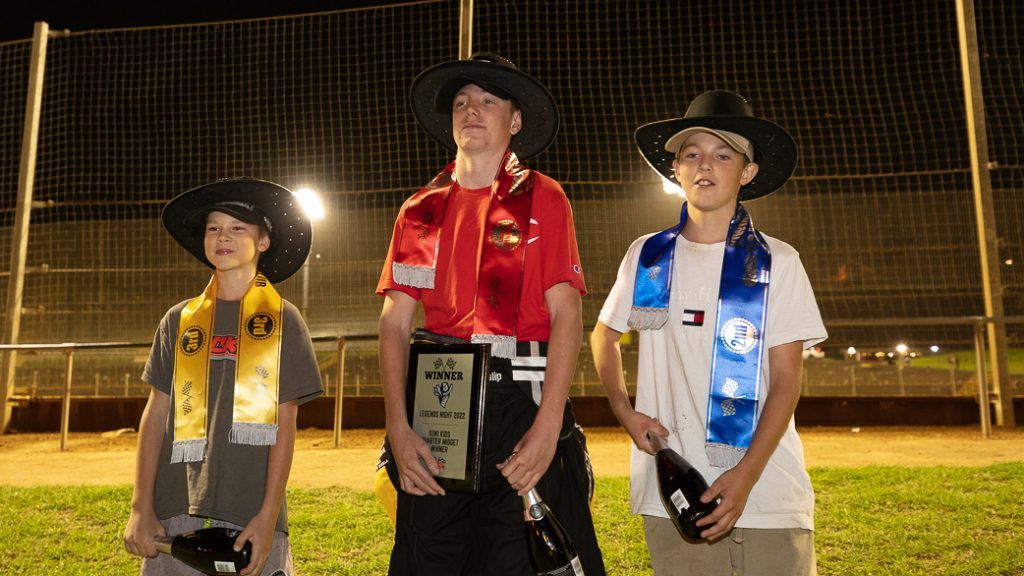 The Bryce Townsend Three Quarter Midget heat race was all Peter Hunnibell, winning by over a second from TQ rookie Harry Hodgson and last meetings fireball Regan Tyler. The 2nd Len Gardner heat race was won by Scott Baker ahead of Jakeb LeCren and Troy Pennington.
The Johnny Missen TQ Feature was a 14 lap affair won by Pennington from grid five after top qualifier Scott Baker drew a marble that inverted the top half of the field, starting him from grid eight. Tyler was 2nd from grid six, Cole Morrison from grid three was third with Hunnibell and Saul Smith in the top five.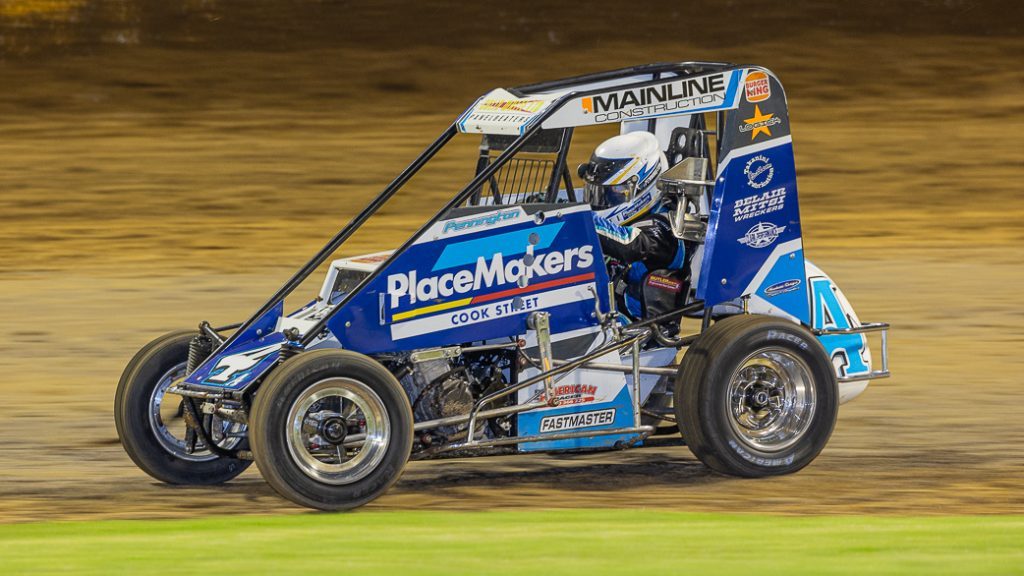 In Formula 2 Midget Car action the first of two 12-Lap heat races was named after F2 Champion Zahn Turner and won by Cole Robertson driving both his HLR team Midget and his Fathers BSR Concrete F2. Nico Pinkerton was 2nd with Club point's leader Leyton Kendall third. The Geoff Harper heat race was won by Corbin Anderson also doing double duty in his newly painted Alltech sponsored Sprintcar. Eric Smith, enjoying his final full time season start as he steps aside to help his son Lukas in his Quarter Midget, claimed second place with James Earl third.
Kendall had the most points after heat races and drew the full inversion marble reversing the starting order of the entire grid for the Bill Buckley Feature. The race going 13 laps with Pinkerton picking up the win. His first in the class and followed across the line by stable mate Carlos Stone who blew his motor a week prior in Christchurch. Matt Highman and Anderson, down to three of four cylinders rounding out the top five.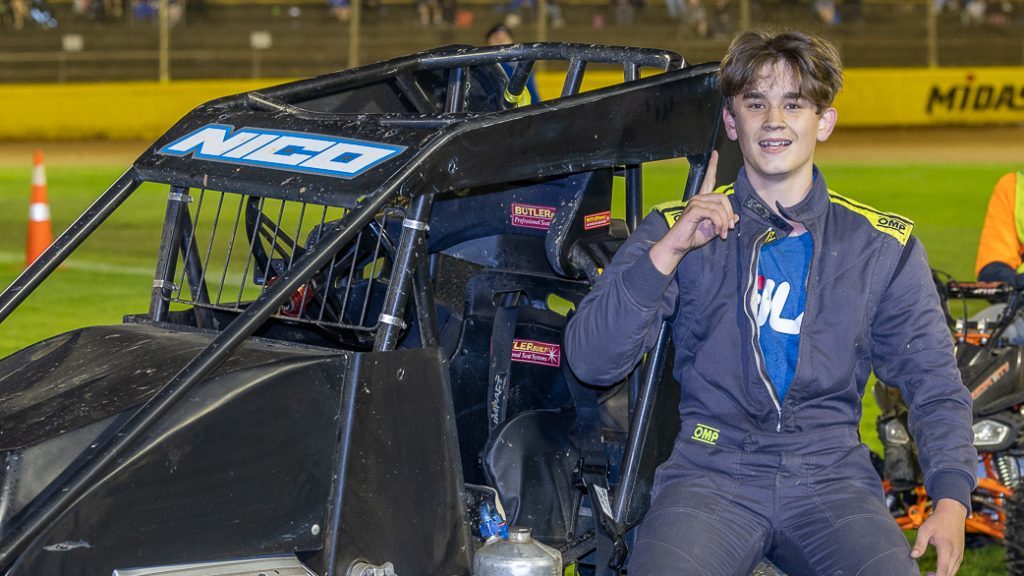 In Midget Action Williams claimed the Trevor Morris Heat one win and 9th in the Graham Standring third heat race. Brad Mosen won Ian Holden heat two and finished 3rd in heat 3 to be top qualifier. Hunnibell won the GS heat 3 and Aaron Hodgson in the Shayne Alach owned #35a Spike/MOPAR SR-11 car won the final Max Butterworth Midget Car heat ahead of Pickens who was 4th in heat two.
Much like in 'the good old days' a Midget Car Invitational race was performed by a selection of drivers chosen by the promoters. The 8-Lap race was won by Williams driving the BSL Racing Team #25m Terra/BB7 Esslinger formally driven by Hodgson who was second with Mosen third.
As top qualifier Mosen drew the full invert marble taking him from pole to 20th starting position. On the opening lap pole sitter Karl McGill spun in front of the field sending cars everywhere in avoidance. At the restart Ben Cometti lead 17 year old Troy Jeffries and Jayden Worthington in the BSL Team Racing 91m usually driven by Hayden Guptill who suffered a concussion several weeks ago.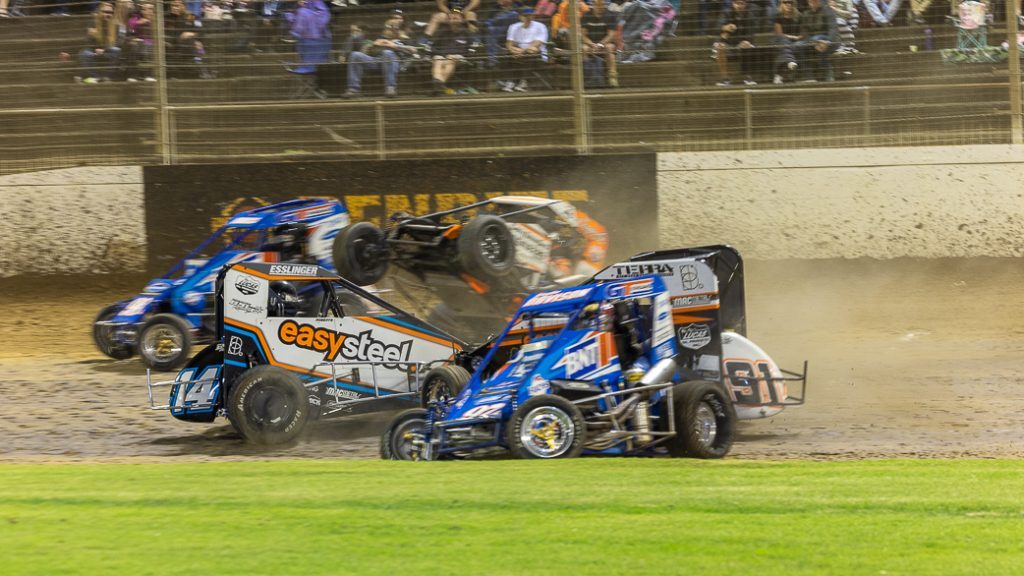 With only 3 laps scored a 7-Car pile-up slowed proceedings taking Hodgson and Jordan McDonnell out and sending Pickens, Worthington, Hunnibell, Mosen and Kenny Roberts to the rear of the field.
As the race restarted Williams was already up into 5th from his 12th place starting spot. Williams disposed of Roberts, Kaleb Currie and Rookie Alec Insley to put himself 2nd behind Cometti. Using his momentum down the front straight Williams slid down the inside of Cometti in Pine Tree Bend and into the lead.
Meanwhile 3NZ Max Guilford from grid 17 and Pickens from 19th made their way into the top 4 with Brock Maskovich also making his way up the field from 18th. Currie and Maskovich then used a mid-race restart to move into 2nd and 3rd with Pickens, Mosen and Guilford in close pursuit.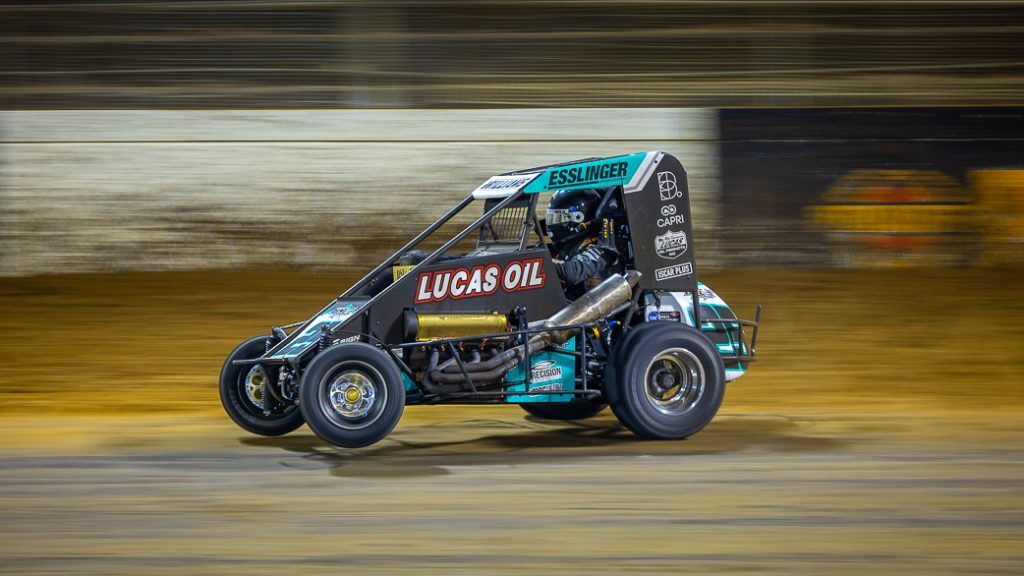 Midget Feature winner Hayden Williams
Williams and Currie opened up a lead as a 4-Car battle for 3rd ensued but it was all too late as the current Midget Car Champion Williams crossed under the double chequered flags with Currie 2nd and Pickens passing Maskovich on the final lap to finish third. Maskovich, Mosen, Guilford, Cometti, Hunnibell, Leon Burgess and Roberts in the top ten finishers.
The Sprintcar heat race one and two were named after 8 time NZ Sprintcar Champions Allen Wakeling and Kerry Jones and won by Ryan O'Connor and James Dahm. The Keith Simpson and John Rae heats were claimed by Jonathan Allard and Pickens.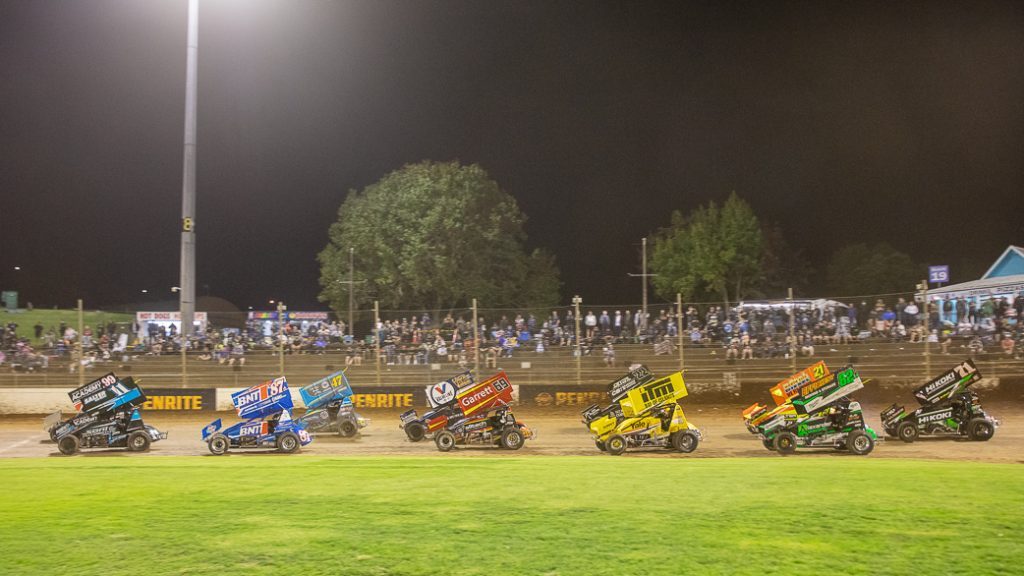 The Roger Bertram Invitational Race was won by Dean Cooper ahead of Pickens, Jamie Larsen and Allard. Pickens, as top qualifier, drew the full invert marble to start 16th and last. This invert put Raymond Griffin and Richard Battersby on the front row. The pair lucky to start ahead of row two Zachary Sokol and Speedway veteran and Sprintcar rookie Lance Beale who came together resulting in early season winners Keaton Dahm, Dean Brindle out with Larsen and Sokol all retiring.
Griff.n and Battersby restarted again only for Battersby and 3rd starting Rob Vazey making contact sending Battersby into a spin in front of the close following field resulting in 6 more cars parked on the track. Allard unbuckling to check his car was not on fire excluded from continuing. Vazey also out.
Half the grid wad out as the green flag flew with only 3 laps recorded. Anderson made his way to the front as McDonald slotted into second. Both cars having front wing failures in early race attrition with McDonalds eventually falling off completely. Stephen Taylor was 3rd being chased by Pickens who half spun in the path of 5th place Cooper who ploughed into the side of the National Champion to end their races.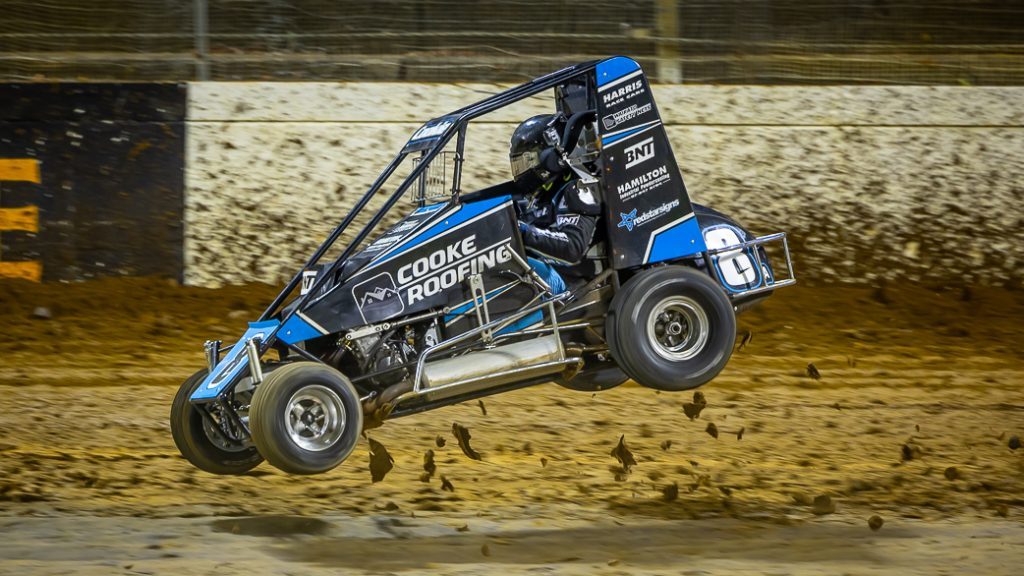 McDonald caught Anderson on lap 15 and passed him on the low line. Anderson's ill handling car costing him 2 more positions as James Dahm then Taylor made their way by. McDonald going on to take the win over Dahm, Taylor, Anderson and veteran Havard Daniels in the top five. Griffin the only other car to survive the carnage finishing 6th.
Full on demand coverage can be seen on floracing.com