Recently crowned Pro8 South Island champion Will Kitching is switching to the Mazda Racing Series next season. Kitching will contest both the series' South Island and National Championships.
Will's father, Andrew, confirmed the move this week and said, "Will has enjoyed running with the Pro 8 Series. The racing has been great, and so too has the camaraderie, but the move has been made to go to the next level – the national level.
"The Mazda Racing Series run at higher profile meetings, and moving to the series is about continuing Will's growth and exposure. Will has already raced at almost every North Island track with Manfeild Circuit Chris Amon in Feilding the only exception."
Will Kitching says he's looking forward to the next step in his motorsport career, stating, "This season has been really good racing, and the Mazda Racing Series will also provide that with cars of similar specifications.
"Like any one-make Championship, it is a real driver's championship, with a great platform in the well-balanced, fun-to-drive Mazda RX8, which is also relatively cost-effective to run and maintain. I look forward to some more really good, close racing and great camaraderie within the series whilst experiencing additional New Zealand race tracks."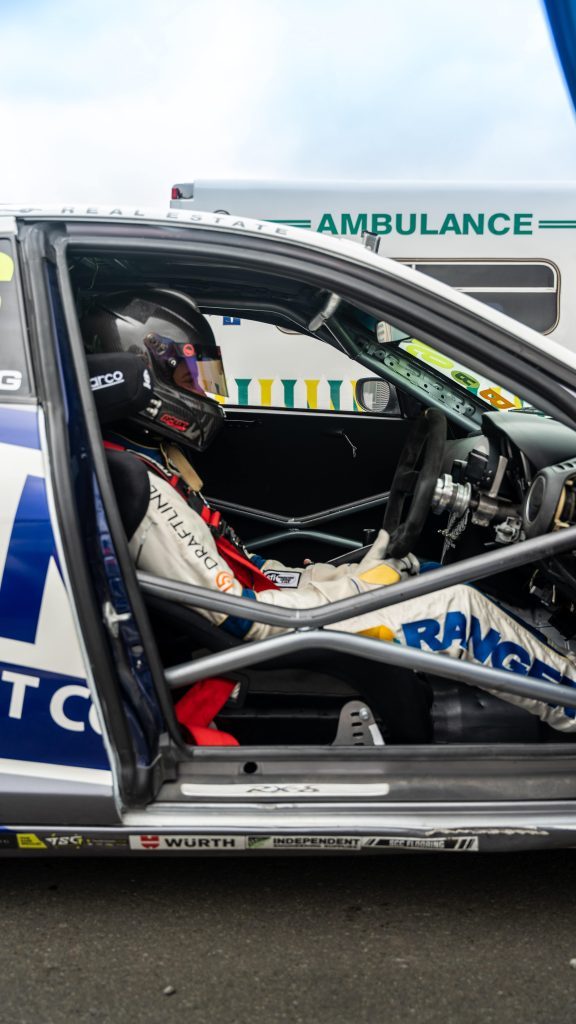 Andrew says, "Hopefully, the series will provide more opportunities for the future.  Will had a brief sojourn in Formula Ford, but he's a tin top racer at heart and the ultimate goal would be going to Australia to race Super3 or Carrera Cup."
Series spokesman for the Mazda Racing Series (SI), Lindsay Dodd says, "I am very excited to have Will joining the series. This will create some great competition with Will, reigning South Island Champion and NZ2 Chris White Junior and a couple of other young guys scheduled to be joining next season.
"Chris (Junior) has shown this past season how quickly a new driver to the series can get to speed and be super competitive. Chris won the South Island series this past season and finished second in the National series."
Kitching, who turns 17 next week, is a Year 12 student at Timaru Boys High School and has already fashioned an outstanding record in a short time in motorsport.
This season he won the 2022/2023 Pro 8 South Island Championship, adding the Rookie Of The Year title as well as taking the Fastest Lap Trophy at four of the five rounds. He is also the South Island SS Cup Class A & Overall Champion, the New Zealand 3-Hour Endurance Series Class 5 Champion, and the runner-up in the South Island 3-Hour Endurance Series Class 5 Championship.
In addition, he recently has been a recipient of the Winmax Junior Driver Programme run by the Paddon Racing Group to assist him with his professional development for the season ahead. He was also short-listed and interviewed as part of the NZ Motorsport Elite Academy program.
Far from the traditional karting route into motor racing Will's introduction to the sport was initially through watching and supporting his father, Andrew and his mates, who competed in the early seasons of 2K Cup South Island, before moving to South Island SS Cup, OSCA and Endurance racing.
Will gained a lot of his own impressive skill on a basic simulator at home and by watching racing from the side-line or the sofa, supporting the likes of Scott McLaughlin, before having a bit of fun on a basic grass kart a handful of times and then contesting a couple of ClubSport events.
He debuted in 2K Cup South Island on the circuit for the first time in door-to-door competition just over 3 years ago at 13 years old.
The arrival of Will Kitching in next season's NZ Mazda Racing Series will add another exciting contender to the mix.
Words & Images: Supplied