Zagato has taken the covers off the Alfa Romeo Giulia SWB Zagato, a one-off two-door sports car which was made to celebrate the 100 year anniversary of collaboration between the Italian coachbuilder and Alfa Romeo.
The car is based on the sedan version of the Giulia which has been shortened to create a coupe, hence the short wheelbase (SWB) name, as well as getting completely bespoke carbon-fibre bodywork.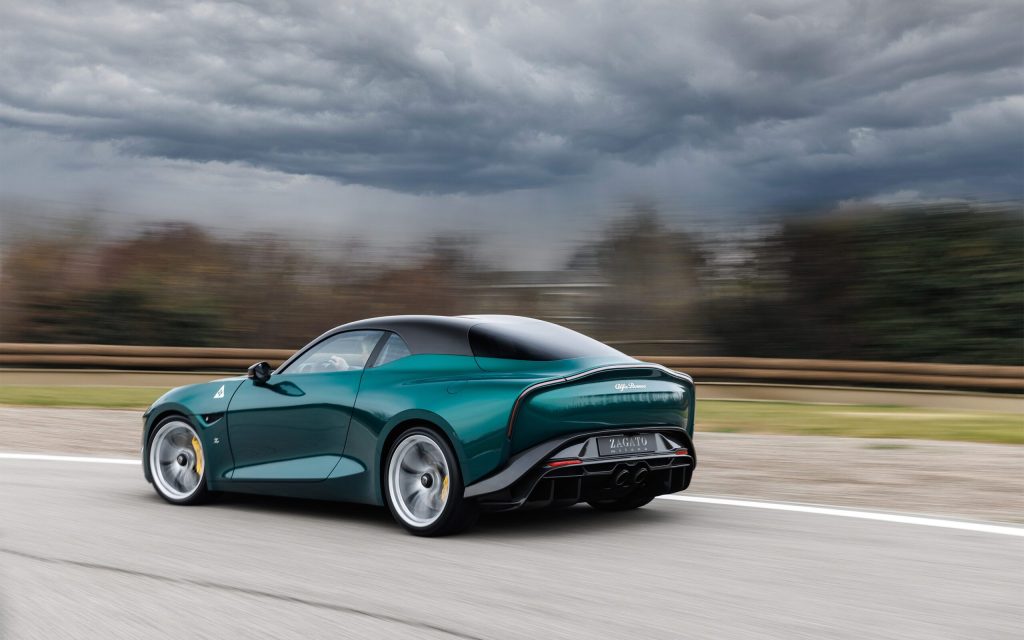 It takes inspiration from Alfa Romeo's and Zagato's past projects such as the Giulietta SZ and TZ race cars with key elements such as the Kamm-tail design making their way onto the new model.
The 1950s Giulietta SZ comes into play up front with the long bonnet extending down into the three front grilles including the central Scudetto grille.
Its headlights have been influenced by the SZ made by Zagato in the 1990s which features three separate lighting units, a motif now found on new Alfa Romeos like the Tonale.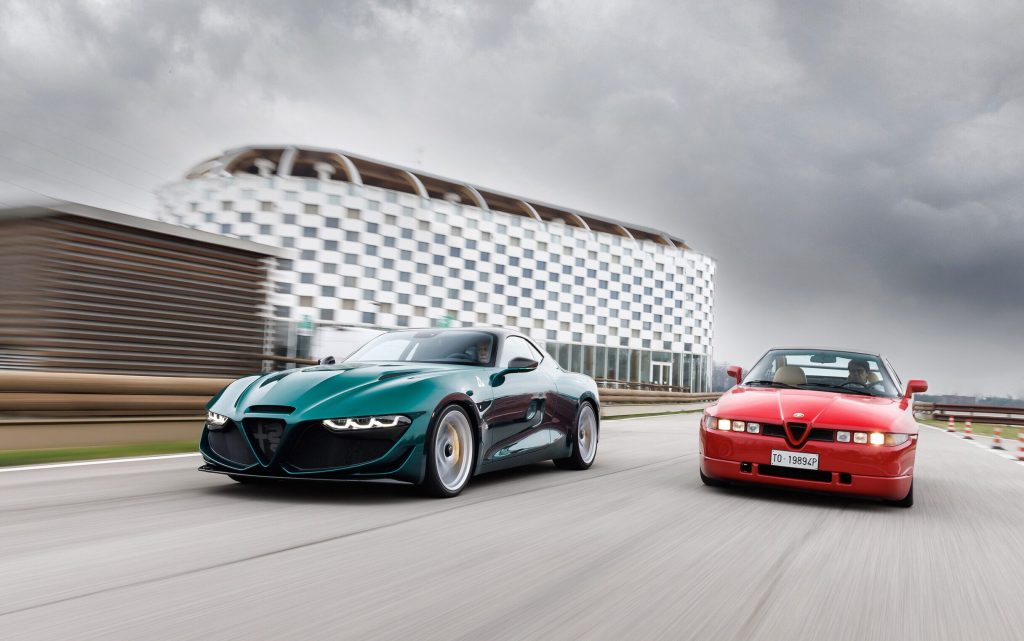 The smooth roofline leads down into a single LED strip, highlighting the rear-end's unique shape which has been inspired by the 1960s Giulia TZ model.
Considering the Giulia SWB Zagato is based on its sedan counterpart, its twin-turbocharged 2.9-litre V6 power plant which has been inherited and upgraded to meet the performance of the GTAm model and now makes 403kW and 600Nm of torque.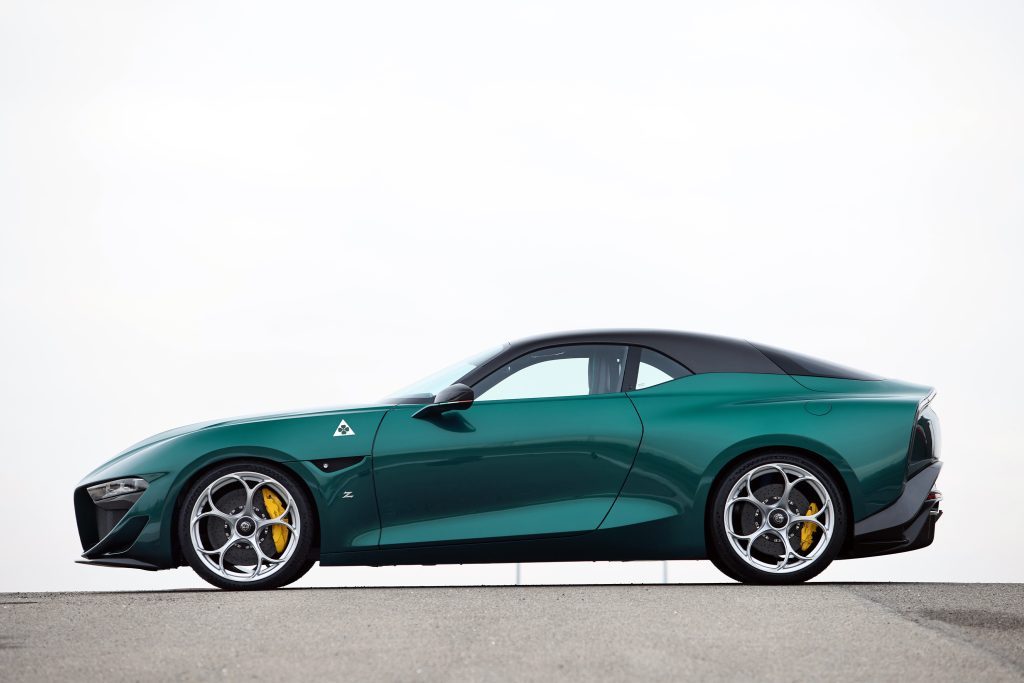 Other GTAm goodies like 20-inch centre lock wheels, carbon ceramic brake discs, and dual centre exhaust pipes also feature while the one-off also gets a six-speed manual transmission.
The interior has also been adapted to suit the car's new-found two-door nature with two Sparco seats and a rear parcel shelf. Carbon-fibre clads much of the inside which is contrasted with green elements that mimic the car's exterior Montreal Green finish.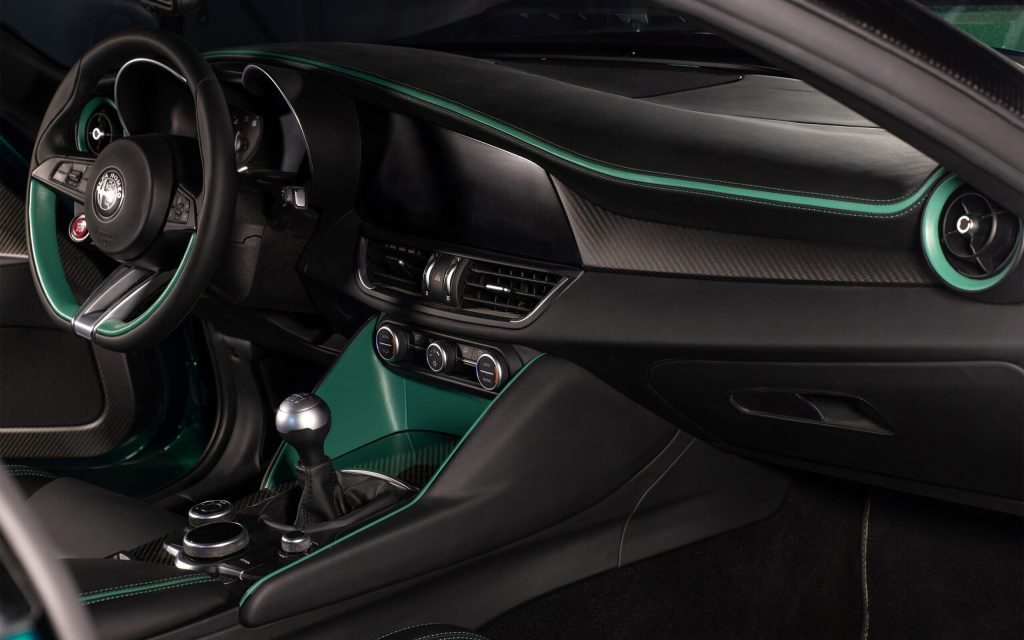 Zagato handled much of the car's design but enlisted the help of Alejandro Mesonero, head of design at Alfa Romeo, and his team for its creation as well.
Just one lucky customer of both Alfa Romeo and Zagato will be getting their hands on the Giulia SWB Zagato, a German collector who already owns many of the brand's models such as the 8C Competzione and SZ.