Drivers Pierre Gasly and Esteban Ocon are the latest Formula 1 stars to sample a Supercar with the Alpine duo taking control of Thomas Randle's Castrol Ford Mustang.
The test took place at Calder Park Raceway's Thunderdome yesterday with Gasly and Ocon also joined by Australian F2 star Jack Doohan and former Australian Rally Champion Molly Taylor.
Castrol were filming the private event for an upcoming promotion and had the drivers complete a number of Australian themed challenges ahead of this weekend's Grand Prix in Melbourne.
Both drivers seemed impressed with their time behind the wheel and expressed desire of competing in one if the opportunity comes.
"That was insane! A really amazing experience the first time driving this beast," said Gasly. 
"It was actually my first time driving on an oval, it was incredible. Just too short – when I came back to stop here, I wanted to go for another 10 laps! It was a very impressive car, much different to what I'm used to driving so I definitely had a lot of fun."
"Bathurst is definitely on my bucket list, I definitely want to participate one day there," he continued  "I'm always on YouTube watching the videos of the races there and it looks incredible driving-wise. Trying this car out, I'm definitely up for it if the opportunity comes up."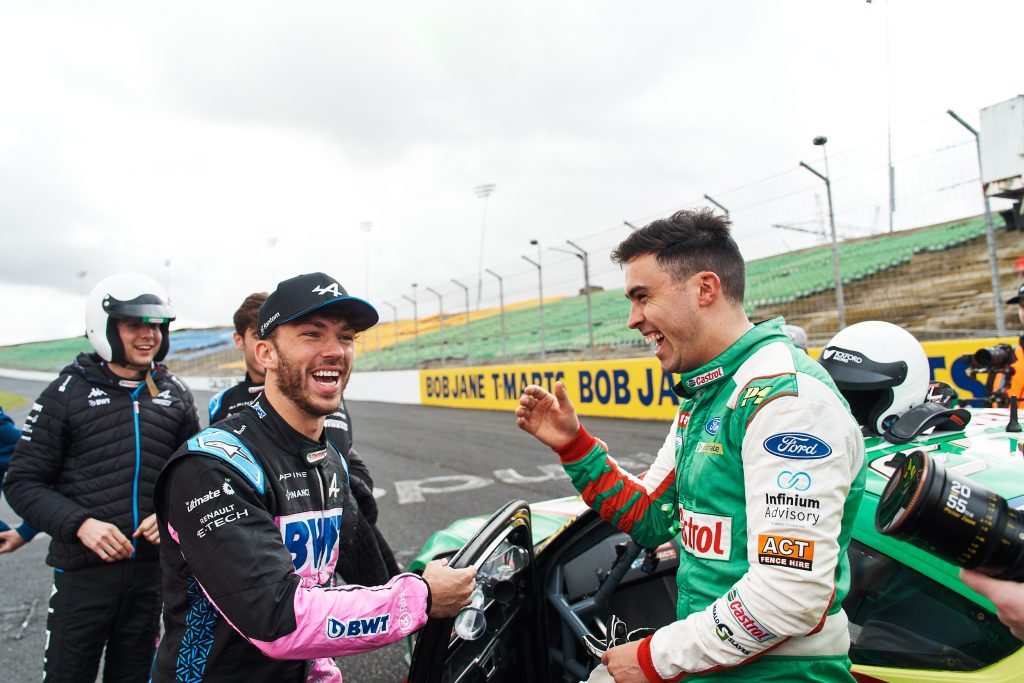 Ocon shared these sentiments, saying "It definitely felt great, it's cool to have that experience as the car is racing tomorrow also, so we had a big responsibility. I love to try and experience new categories and that definitely was a lot of fun.
"It accelerates very fast, we were on an oval and it was a bit wet today, so we were on the wet tyres, but it definitely is a proper supercar. I did race closed racing cockpits before but that was definitely the one of the top ones I have tested.
"I drive Bathurst a lot on the simulator and it is something else. Of course I would like to experience it in real life, I haven't done so, but one day."
Both drivers will be looking to bounce back from a difficult start to the season having managed only 4 points apiece from the opening two rounds.
"We want more points. We've finished in the points in the first two races of the year, we'd like to get closer to the Aston Martins and Ferraris, that will be the target," said Gasly.
"There's still a lot to learn about this new package and it's a tough competition out there, so I will be pushing flat out. I think Albert Park suits our car a lot better, we'll find out pretty soon, but I'll be giving my best and fighting for a good result at Albert Park this weekend."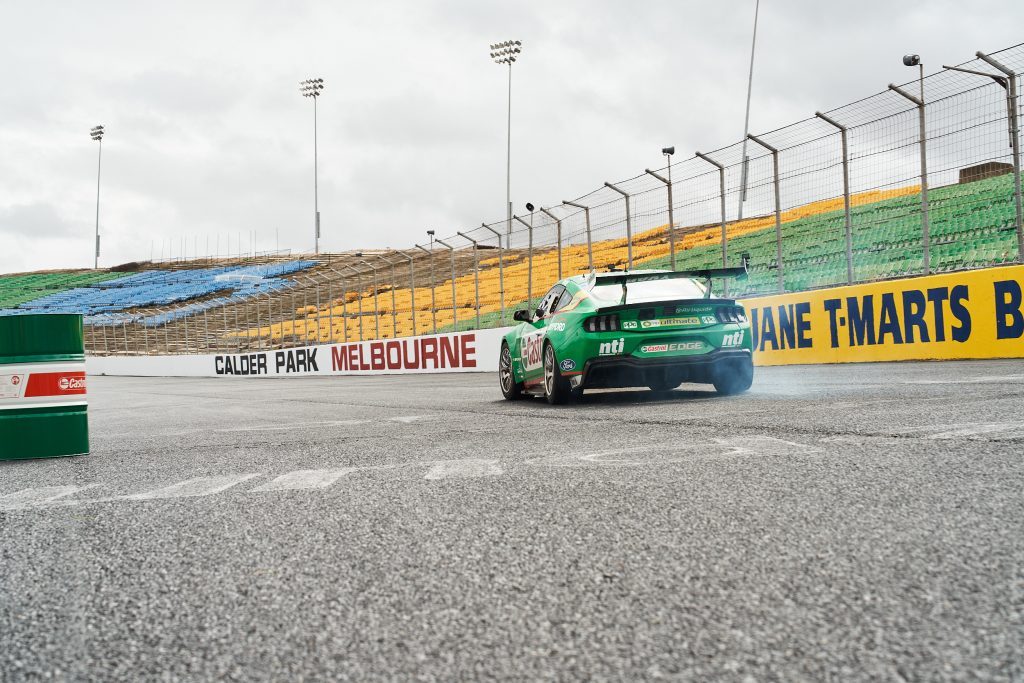 Ocon agreed, saying "it's great to be back, the year has gone by quite quickly and it's good to be racing again at Albert Park. 
"We have a huge amount of support here each year we come and it's going to be great to put on a good show for everyone.
"We want to score some good points. Again, we want to come out of this week with a whole bag of points, hopefully quite a lot, qualifying in Q3 inside the top 10 and extracting the maximum out of the car."
This year's Australian Grand Prix sees Formula 2 and Formula 3 join the undercard for the very first time, leaving Doohan excited at the prospect of competing in front of home fans.
"I've never raced a car in Australia, so to be able to do it in Formula 2 here in Melbourne at Albert Park is awesome," he said. 
"Obviously, the dream would be on the streets of the Gold Coast, but to be here surrounded by the Australian fans, I can't wait to get the weekend started."
Valtteri Bottas was the other Formula 1 driver to take the wheel of a Supercar in the past week, taking Will Davison's 2016 Bathurst-winning Holden Commodore for a spin at the Adelaide Motorsport Festival.