Shane Richardson's 2021 had it all. The highs, the lows, and, in the end, back to a rebuilding phase.
Last year, the Kiwi's first British Superstock season was plagued by bike issues.
His confidence took a nasty whack, and he spent all of this season working with a sports psychologist to regain some self-belief.
"In 2021 I really had to show to myself and others I deserved to be here and was still on the up simply to warrant sacrificing so much for the financial input that comes with it," Richardson said.
The 2021 Superstock 1000 field had one of the most competitive grids seen in several seasons.
At least 15 riders had some degree of Superbike race experience, and some were race winners.
"The field was stacked with talent," Richardson said.
Round one was at Oulton Park, one of the UK's more challenging circuits with blind crests and frequent elevation changes.
Practice and qualifying went by with success, and Richardson landed P9 for the race.
However, a heavy crash in a post-qualifying practice session totalled the bike. It compelled Richardson to ride his 2020 machine for the first four rounds.
He went scoreless for the first seven races.
"At round 4, I had qualified 27th on the grid and was pushing hard trying to find any speed, but it just wasn't happening.
"I was back to blaming myself again but asked if the team could build a new bike for me for round five to eliminate that as a potential problem."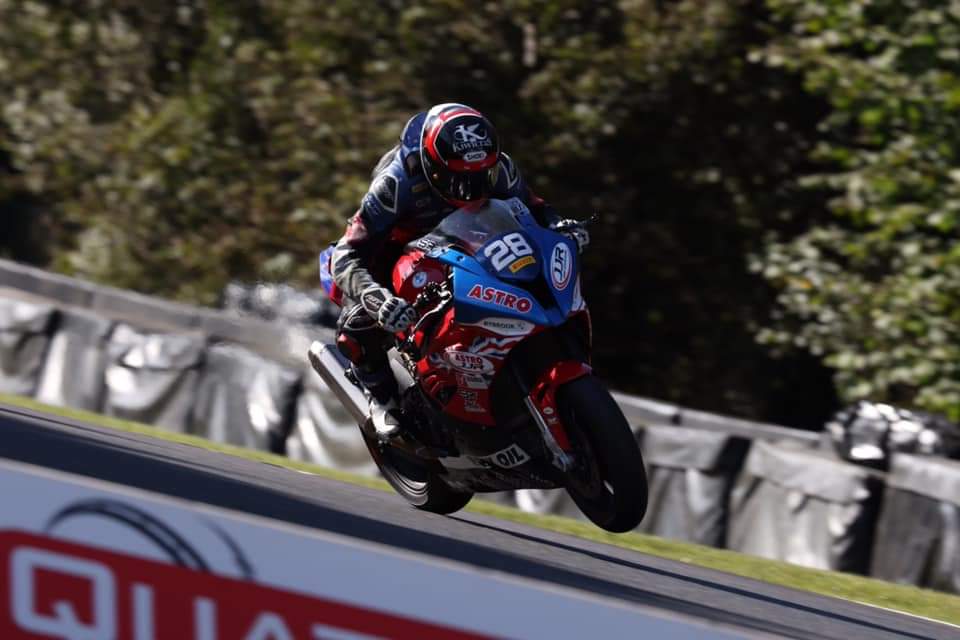 A new bike was built in time for the first free practice at Donington Park, the season's fifth event.
Not only did Richardson walk away with a pair of 13th-place finishes that weekend, including one where he started 27th, but he also embraced some newly found confidence.
"[The new bike] was the turning point for me. I regained some feel for what the bike was doing under me.
"Over the next couple of rounds, I became a regular [contender] with top-ten pace across all conditions.
"I managed a front row start at Donington (round ten) and narrowly missed out on a podium due to my own mistake in the race.
"The last race of the year, I was running lap times the race winners were doing earlier in the year.
"I left the final round gutted to be finishing the season having finally been rebuilding things but equally happy to have the belief I can be a serious challenger moving forward."
Despite being back at a rebuilding phase, Richardson is far from square one.
He anticipates another year in the Superstock class before a potential jump to the Superbike championship.
"Hearing it here first, yes, I will remain in superstock 1000 for one more year with the intentions of a strong pre-season to further build on the progress of this year.
"Then I'll aim for a strong, consistent season with good results I know can be achieved.
"There was potential of stepping up to the superbike class for 2022, but I really felt like I would benefit from a competitive season aboard the BMW 1000 in stock, refining a lot of things before throwing myself in with the best of the best."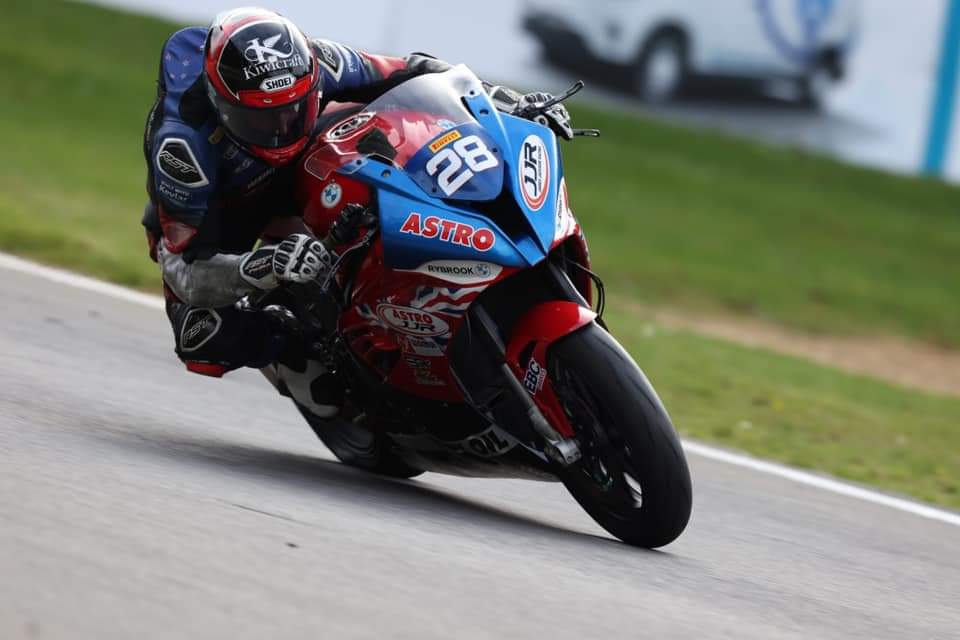 Richardson's passion for racing in the UK stems from a belief the region has the most competitive domestic championship in the world.
"For me, I think it is the best place to be growing as a rider. You are forced to keep getting better, or you will find yourself outside of the top 20 very rapidly.
"It's very different from my time spent in America where I found it a lot less difficult to be a top-five rider in my respective class.
"The fast guys are always fast no matter where you go, but they run deep into the field in the UK."
Off the track, Richardson has also been busy.
He spent the offseason between 2020 and 2021 in the UK to focus on building his business 'Kiwicraft.'
He also learnt first-hand having Christmas in the middle of a UK winter does not beat the classic Kiwi summer.
"Absolutely hated working in the cold. My workshop was freezing, so I had to boil the kettle and hold my hands on it every five minutes to do anything.
"My preference is returning home for Christmas."
He'll be doing that this year, with a plane ride home booked for December 3.
Richardson's one-year-old daughter Maddie has also bought him plenty of joy.
"Away from the track, my highlights would have to include Maddie and all the firsts for her, including riding her little electric motorbike round at the races being only a year old.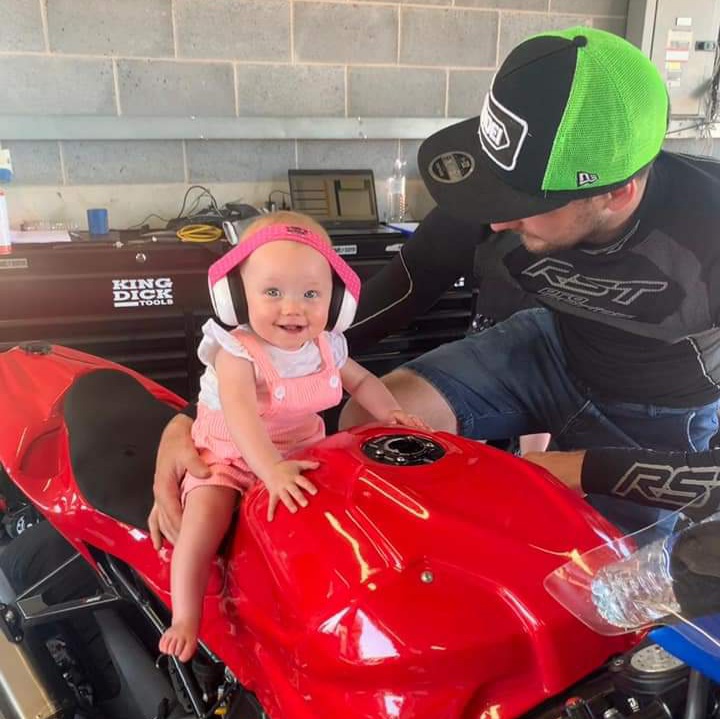 "Proud dad moment.
"Maddie still hasn't had the chance to meet the rest of her family from my side yet, so that's the big reason to bite the bullet and make the journey home, albeit for only five short weeks in total."