Defending New Zealand Endurance Champions Jonny Reid and Sam Fillmore (Audi R8 GT3) set the pace in practice for the first round of the South Island Endurance Series 3-Hour at Ruapuna. A 1:18.829 in the final practice run of the day was the fastest lap across all classes and sessions.
Ant and Paul Pedersen (Mercedes AMG GT3), however, appear as stern competition once again, with the duo topping the second test with a time of 1:19.122, 0.122 seconds faster than their rivals.
Just four 3-hour entries would go under the 1:20.00 barrier on the day, the others being the #89 Mercedes Benz AMG GT3 of Hayden Knight and Kane Lawson and the new Porsche GT3R 991.2 being shared by Heremana Malmezac, Francois Beziac and Jono Lester.
The Brabham BT62, shared by Supercars champion Shane van Gisbergen and Dwayne Carter, set a best time of 1:20.005 late in the day, while the Audi R8 GT3 of Steve Brooks and Bill Riding also flirted with the 1:20 mark.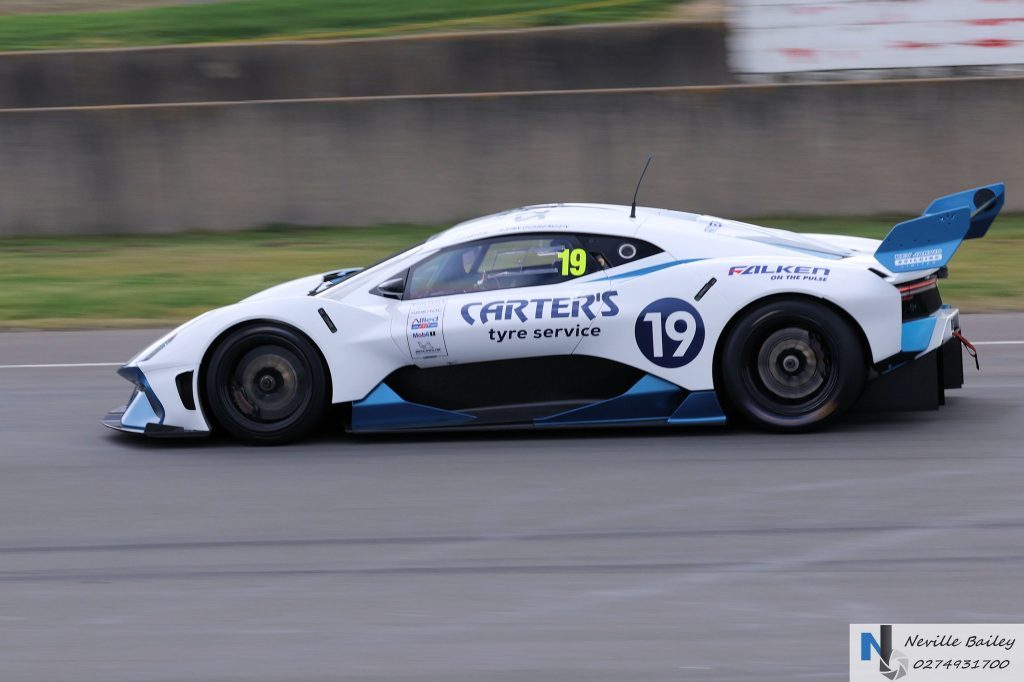 Also in the mix were Glenn Smith and John De Veth (McLaren GT3), and Shane Helms and Ronan Murphy (Renault R.S.01), making for an extremely tight spread across all eight Class 1 cars entered in the 3-Hour.
Matt Spratt and Hugh Gardiner (Porsche GT3 Cup 991.2) were quickest in both test sessions of the class 2 runners but were topped in Official Practice by the Marc II Mustang shared by Paul Rickerby and Graeme Rhodes.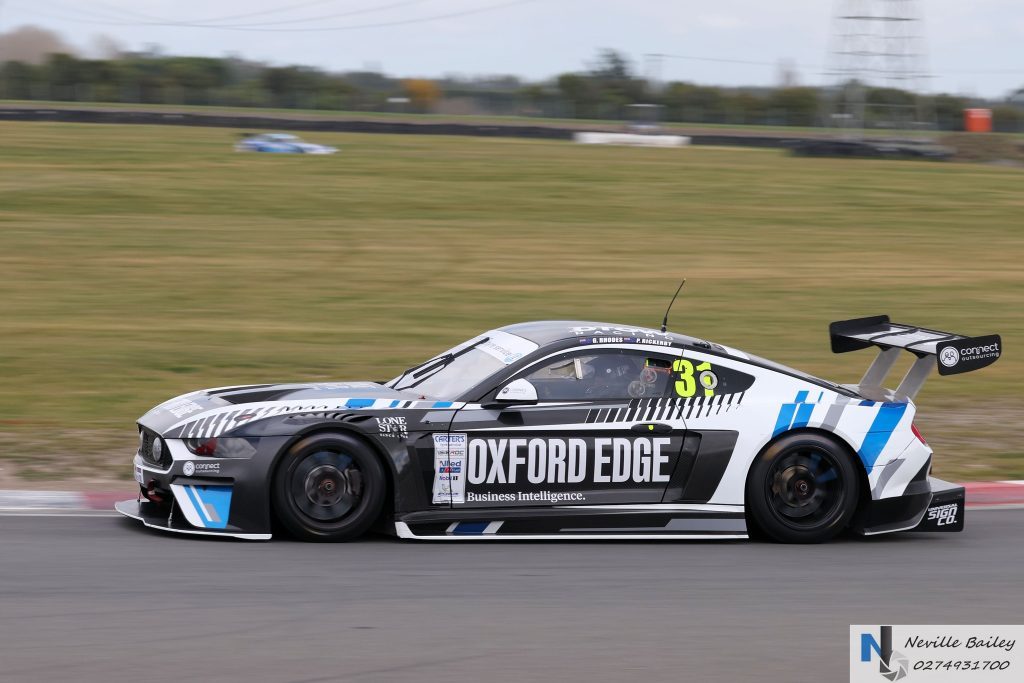 The Class 3 GT4 battle between Christina Orr-West/Bree Morris (Mercedes Benz AMG GT4) and David Rogers/Brian Green (McLaren GT4) also shapes up to be a battle within the battle, with Morris and Orr-West setting the pace across all three runs.
Two test runs and an official practice for the Class 2 & 3 1-Hour field make it no easier to pick a favourite, with Matt Whitaker (Porsche GT3 Cup 992), Nick Chester (Marc GT) and Jarrod Owens (Porsche GT3 Cup 991.2MR) going quickest in a session each.
Owens's 1:22.001 in Official Practice was the quickest of the day, bettering Chester by just 0.166 seconds.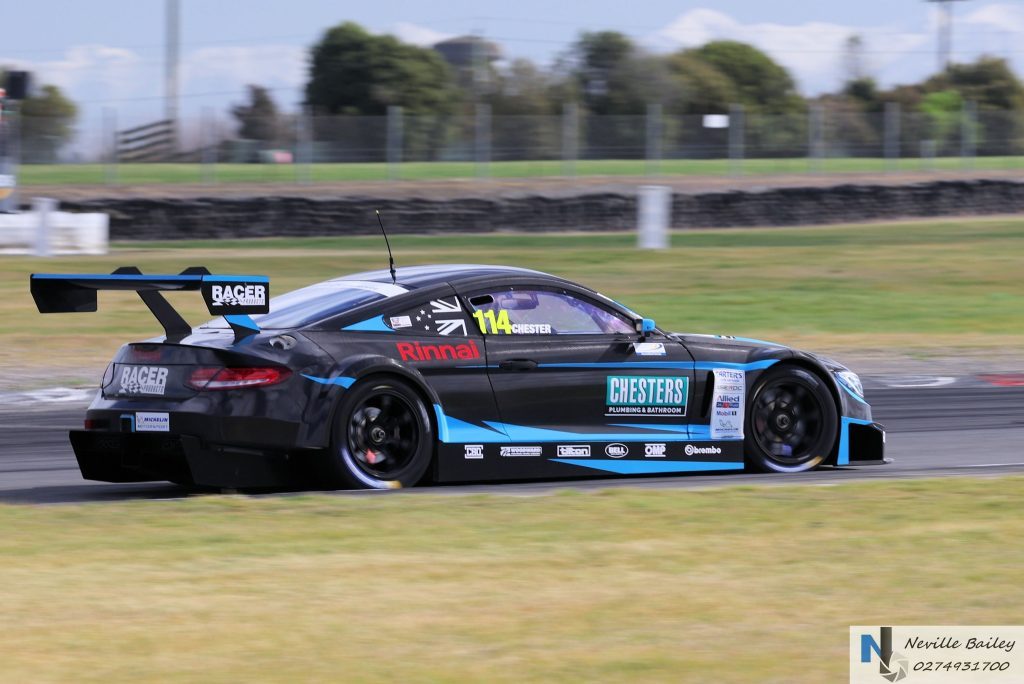 Also showing pace in Official Practice were Seb Manson (Porsche GT3 Cup 991.2), Jordan Michels (Marc II Mustang) and Ayrton Hodson (Porsche GT3 Cup 991.1), with less than one second separating the top six drivers.
Adam Julian (Audi R8), Malmezac (Porsche GT3 Cup 991.2MR), Brooks/Riding (Porsche GT3 Cup 992) and Paul Southam (Porsche GT3 Cup 991.2) rounded out the top ten.
Joel Giddy (Mercedes Benz AMG GT4) is the early pace-setter of the Class 3 competitors, topping the official practice and second test, while Bruce Davidson (Chevrolet Corvette) was fastest in the morning's first run.
A total of 27 cars will compete in tomorrow's Class 2 & 3 1-Hour, with 17 being Porsche.
Scott O'Donnell (Hyundai i30N TCR) opened the day by topping the first test run of Class 4 & 5 1-Hour field but was met with a challenge by Rhys Goult (Hundai i30N TCR) in the following sessions, the latter going over one second faster than the field in Test 2 and Official Practice.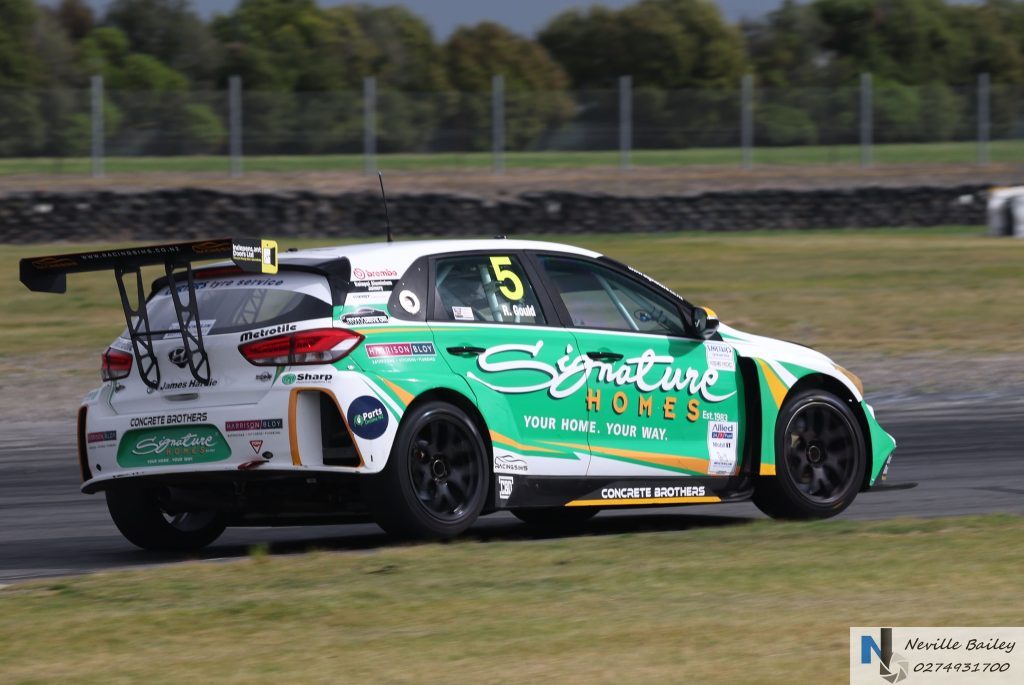 Will Taylor (Honda Integra) was the fastest Class 5 competitor in the morning's opening test but was bettered by Chris Wall (Honda Civic) in the final two runs. Wall's best time of the day, 1:32.803, came in the second test.
The Class 4 & 5 1-Hour boasts a massive grid of 40 cars, with Gould announcing himself as an early favourite.
Saturday's action begins at 9:00 am with Class 4 & 5 1-Hour qualifying, followed by Class 2 & 3 1-Hour qualifying and 3-Hour qualifying.
The opening race, the Class 4 & 5 1-Hour, begins at 10.20 am, with Classes 2 & 3 following at 11.40 am. The South Island Endurance Series 3-Hour concludes the weekend's action at 1:30 p.m.