Amid a whole heap of confusion, Ben Byers won a crash-filled Super GT feature race at Highlands Motorsport Park.
But the biggest talking point will be a lap nine crash between erstwhile leader Gene Rollinson and Garry Derrick.
Starting well outside the top ten, Rollinson had surged through the field in a matter of laps to claim the lead of the one-hour feature.
His only real contender, Paul Kelly, had already retired in a lap one kafuffle.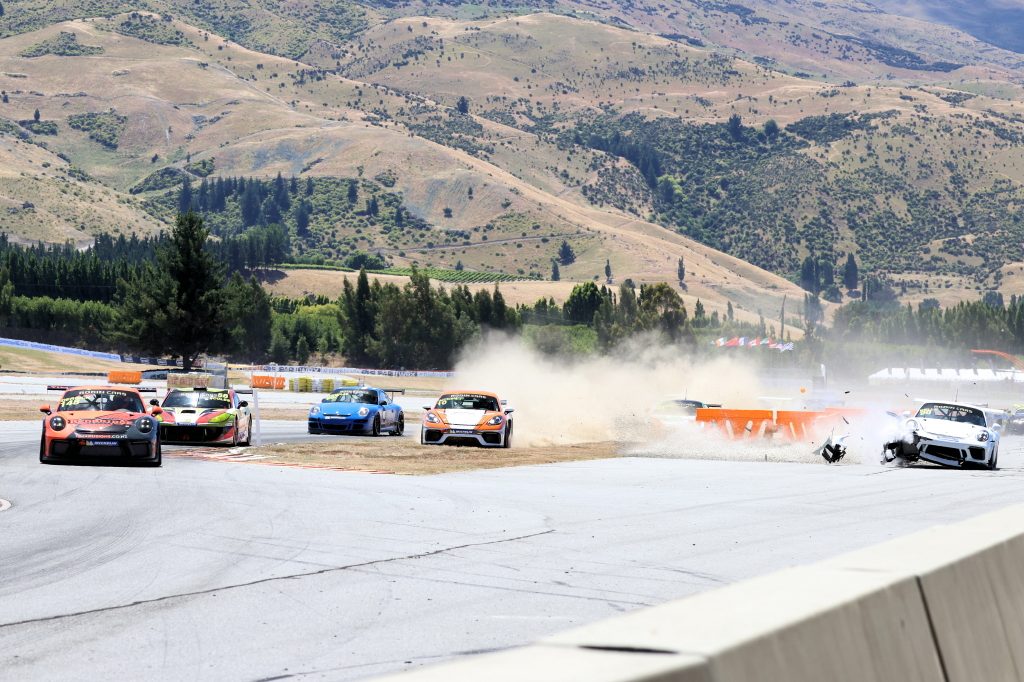 Rollinson established a comfortable lead before lapped traffic came into play, and the Racer Products 997 Cup Car was caught once again by Derrick.
Derrick pounced the opportunity, knowing Rollinson would inevitably pull away once he had cooled his tyres and cleared the slow traffic.
However, an opportunistic lunge around the outside of the chicane approaching the bridge massively backfired as Derrick whacked the right-front wheel of Rollinson.
The impact damaged Rollinson's steering, and he drove uncontrollably into the side of Derrick before careening on into the tyre wall.
Derrick slid back onto the circuit, collecting an innocent David Rogers in the process.
"Don't know what he was trying," Rollinson said. "He was on the outside. There was racing room there, I left him racing room and he just cut me off. Broke the steering and we were in the wall.
"He said I was holding him up. Hang on a minute. I was a straight's-length behind him, caught him and passed him, and it's an hour race. You've got to conserve your tyres and he decides he wants to have a go.
"Ridiculous."
Derrick views the incident in a different light.
"He was holding me up, especially into the hairpin and then I got the overlap on him. We were side-by-side coming down onto the bridge. I had the racing line and I got my nose in front. I was going to go through and he was on the pedal still and hit me.
"I thought we were going to get away with it, but he must have gotten out of control and come round and hit me again.
"It's unfortunate but I guess when you're competitive you don't want to give an inch. I just thought I had the right of way, but I guess he might see it differently."
That wouldn't be the end to the carnage. The $15 million field leaving behind some expensive pieces of car in seemingly all places around the Highlands circuit.
Race two winner Steve Scoles and podium finisher Chris Nicholas made heavy contact with the awaiting tyre barriers just moments after the recovery team had cleared the Rollinson/Derrick mess.
It meant most of the race was done behind the safety car. Some drivers joking the nifty Toyota Yaris should have been awarded the winner given how many laps up front it completed.
In fairness, it probably would have made it easier for everyone trying to follow along as well.
That's because what initially appeared to be a race win for Connor Adam turned out to be a crushing 59-second triumph for Byers.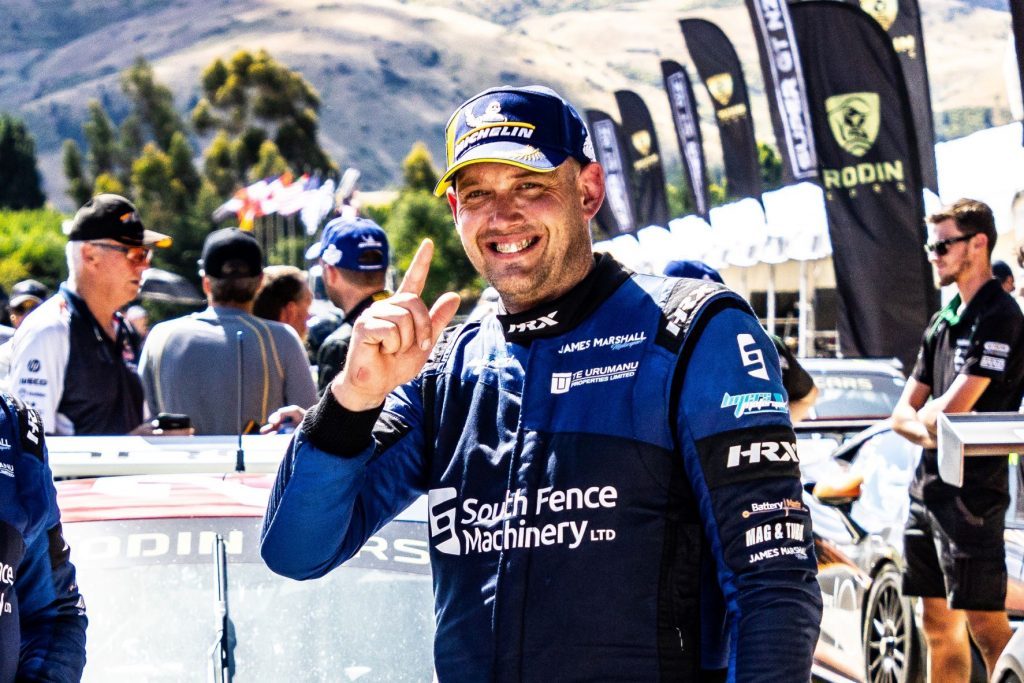 Even the livestream commentary was confused as to how Byers pulled off such an emphatic performance. He had to complete a drive-through penalty late in the race, suggesting he must have had a one-lap lead at some stage.
A lead so big nobody knew anything about it.
"That was crazy, I hope the guys in those incidents were alright. That bridge just owns everybody," Byers said.
"We just stayed out of trouble and kept my nose clean. There was a lot going on with safety cars, it was a crazy race."
Adam was classified in second, pulling off some timely moves on the sprint to the flag.
Martin Dippe was third while Lochlainn Fitzgerald Symes fell just shy of the podium in fourth.
Main Image: Neville Bailey