This year has been a busy one for Callum Hedge, who has not only clocked up race miles but also air miles – racing in two championships, in Australia and the US.
Having finished runner-up in the Toyota Formula Regional Oceania Championship earlier in the year, Hedge is racing in North America in the Formula Regional Americas Championship, which he leads, and the Porsche Carrera Cup Championship Australia, where he currently sits 20 points behind the leader in second with five rounds remaining.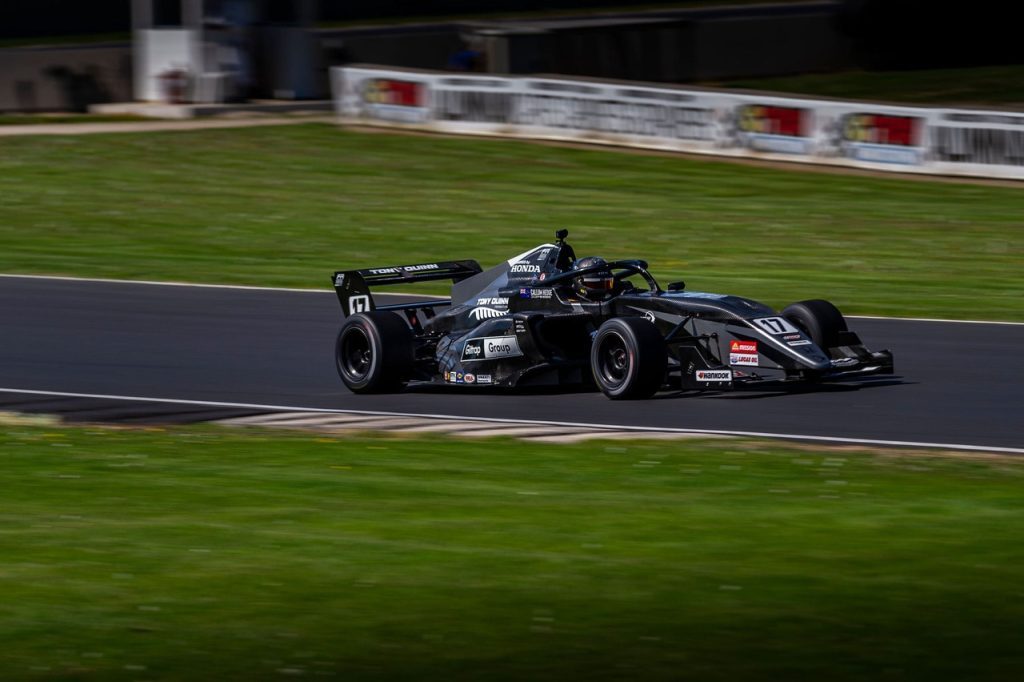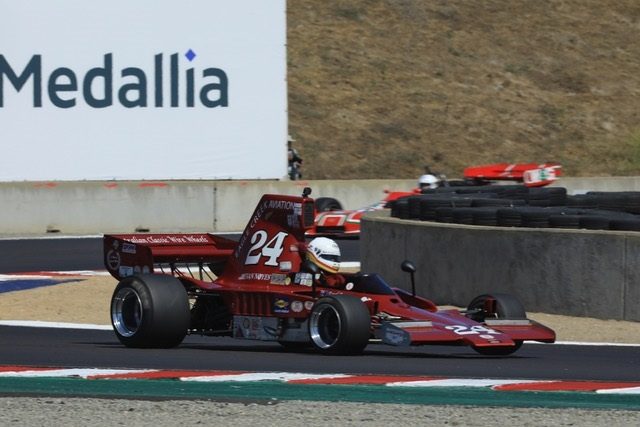 "It's been a busy year so far. I'm getting to know many of the Air New Zealand staff on the planes," says Hedge.
Should he be successful, both championships will provide attractive opportunities for his racing future.
Should he win the FR Americas Championship, there is a generous scholarship prize of USD$600,000 from Honda USA to go towards a season in the Japanese Super Formula Championship – the same championship that fellow Kiwi racer Liam Lawson currently competes.
Should he win the Australian Porsche Carrera Cup Championship, he would get the opportunity to go to a shootout in Germany alongside other championship winners from around the world to compete for a drive in the Porsche Super Cup Championship – a global series that follows Formula One. It's a championship that fellow Kiwi and now Porsche factory driver and 24 Hours of Le Mans winner Earl Bamber won in 2014.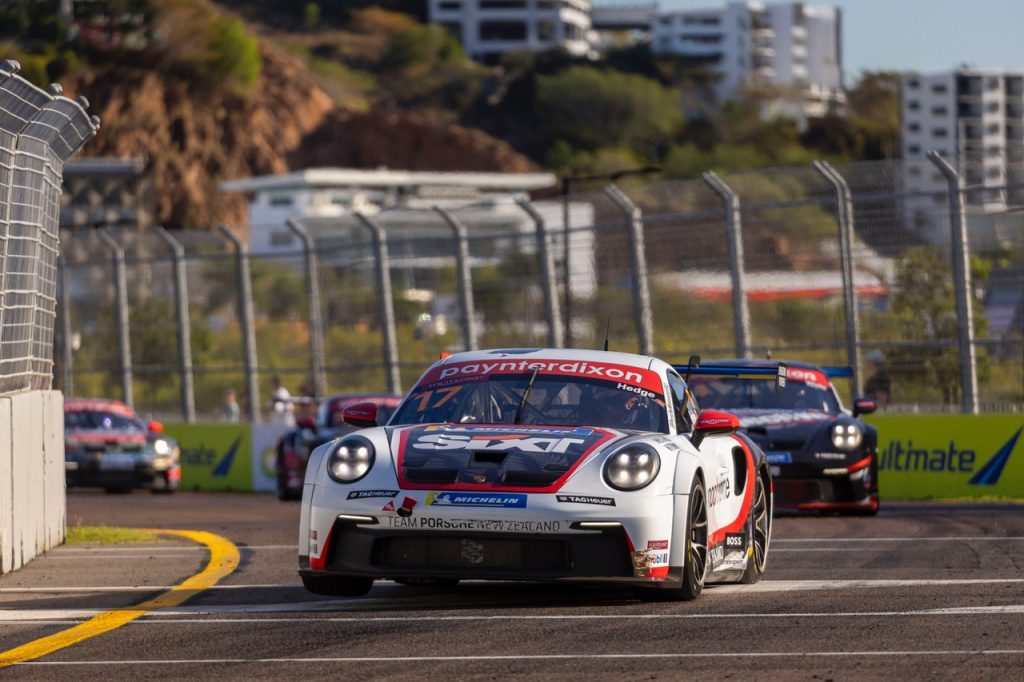 "I'd love to do both should the opportunity present itself. Racing both single-seaters next year and GT cars would be great," says Hedge.
"Super Formula would be an amazing opportunity and something I would love to do if we can get the remaining funding together. I've been watching the series in Japan when I can. The racing is great, highly competitive, and the cars are fast – the only car faster is F1."
Hedge's management, Steve Horne and Mark Pilcher of M2 Competition Management, estimate that a season in Super Formula will cost NZD$1.3-1.5m.
Whatever direction the rising Kiwi star takes, his future will be bright. However, he does have his eye on a single-seater career in the US, notably Indy Car, which currently has three New Zealanders competing in it, being multiple series champion Scott Dixon, Scott McLaughlin and Marcus Armstrong.
The route through FR Americas and into Super Formula is a slightly different pathway to the top of open-wheel racing, but it has proved to be a success for Spanish driver Alex Palou who finished third in the Japanese series before going to the US and winning the IndyCar championship soon after.
Kiwi driver Nick Cassidy won the Super Formula Championship in 2019 and now races in the global Formula E Championship.
"It has been demonstrated in the past that Super Formula is a great way to propel yourself into other categories. Alex Palou has done it to get to Indy Car, Pierre Gasly did it to get to Formula One, and Liam Lawson is following a similar path to help get an F1 seat." 
Hedge's latest race weekend saw him fly to the US for Round 4 of the Formula Regional America's Championship at New Jersey Motorsports Park at the end of July. There he took two race wins and a second placing across the three races and thus extended his championship lead ahead of the next round at Virginia International Raceway in October.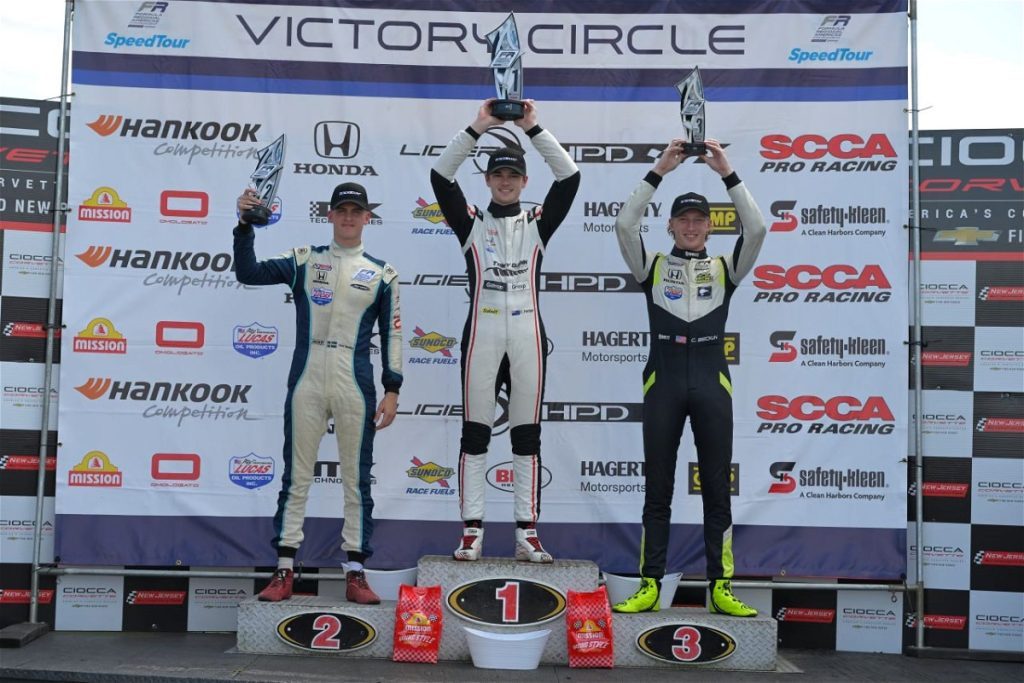 The next round of the Porsche Carrera Cup Australia will be at The Bend Motorsport Park, near Adelaide, August 18-20.
Hedge's 2023 racing campaigns are being supported by the Tony Quinn Foundation, Giltrap Group, Tasman Motorsports Group and Contract Flooring.
Words: Supplied
Header Image: Toyota Gazoo Racing New Zealand (Bruce Jenkins)